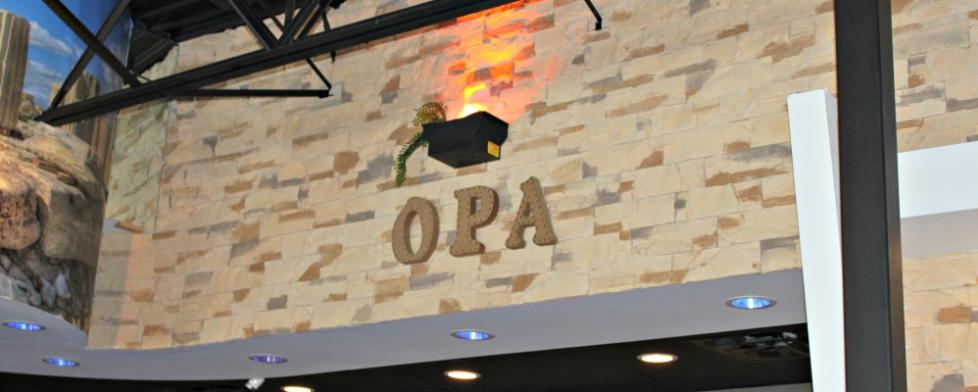 As we wrap up 2015 and look ahead to a milestone year for our state in 2016, we always like to look back at the Hendricks County Insider's most viewed stories from the past year in case you may have missed them. I will also provide a little commentary about each one from an editor's perspective.
Keep in mind, these were the top stories in terms of how many times they were viewed. These 10 stories were the only posts with more than 2,000 views out of the 214 blog posts we produced in 2015. When you think about it, that is an incredible number, and we have you our readers and visitors to thank!
If you would like to read the original story, just click on each link. 
Opa! Brings Authentic Greek Cuisine to Avon - With more than 4,400 page views, this restaurant review of a new Avon eatery was by far our most viewed story of the year. I'm ashamed to admit that even though Crystal Paschal provided this review back in June, I personally have not visited this Greek restaurant. Perhaps, I should make that one of my New Year's resolutions.
Top 10: Outdoor Dining Destinations in Hendricks County -We try to update this list every year as finding the best spots for outdoor dining seems to be a common question we receive from visitors in the spring and summer months. Check out my list and let me know if you have any changes or additions you want me to consider for 2016.
15 Must-See Hendricks County Holiday Events in 2015 - After just making it through the holidays, this may not be a story you will want to revisit, but it is always popular with visitors and locals as the holidays approach and this year was no different with more than 2,500 views.
Top 10: Hendricks County's Best-Kept Secrets, 2015 Edition - Another much-anticipated ritual that long-time blogger and resident Eric Ivie cobbles together annually. Take a look at his list, whether you are a visitor to Hendricks County or a resident. You may just find out about a hidden gem you didn't even know existed.
Top 10: Things You Should Love About Perillo's Pizzeria - Have you sensed a pattern yet in our top five stories of the year? That's right! Three are about food and three are top 10 lists. Having done this for four years now, we have learned what our readers like, and we plan to keep providing that insider perspective in 2016. Side note: If you have never eaten or even heard of Perillo's, I highly recommend reading this story and visiting there. You won't be disappointed. It is one of my favorites, too.
2015 Mayberry in the Midwest to be Even Bigger - The Mayberry in the Midwest festival in Danville has become such a popular event that it surprises me this story didn't rank higher. Poor weather this year cut into attendance, but the event will be back again May 21-22, 2016. This is one of those events that I can't recommend enough. Get those dates on your calendar and plan to join us this year.
3 Affordable Summer Trip Ideas in Hendricks County - We would like to think that one of the best things we do here at Visit Hendricks County is provide ideas that a visitor who is looking for an affordable, fun family vacation simply can't pass up. We truly believe that one visit here will be enough to keep you coming back. Why don't you take a look at our ideas last year and plan a trip here in 2016?
Top 10: Hendricks County Fall Festivals in 2015 - I could make an argument that the autumn season in Hendricks County is the absolute best time to visit. We have tons to see and do. Take a look at our list of events this past year and plan ahead for next year.
What You Need to Know About Hendricks County Rib-Fest - As you can tell from four of our last seven most popular stories from 2015, events are another key topic when it comes to visiting here. We are working hard on filling our popular Events Calendar for 2016. Keep links to it and our website handy as you consider your vacation options in the new year.
8 Indoor Activities for the Kids in Hendricks County - Our 10th most popular story in 2015 is one you might find useful right now as we head into the winter months. We will provide a fresh take on this exact topic in the coming days, but if you want to get a sneak peek on indoor activities for the kids, you can take a look at this story that we posted back on Jan. 13, 2015.
Well, there you have it, our top 10 most viewed stories in 2015. We want to again thank you for supporting tourism in Hendricks County and hope you will continue to follow the Hendricks County Insider blog in 2016 for more great visitor information.