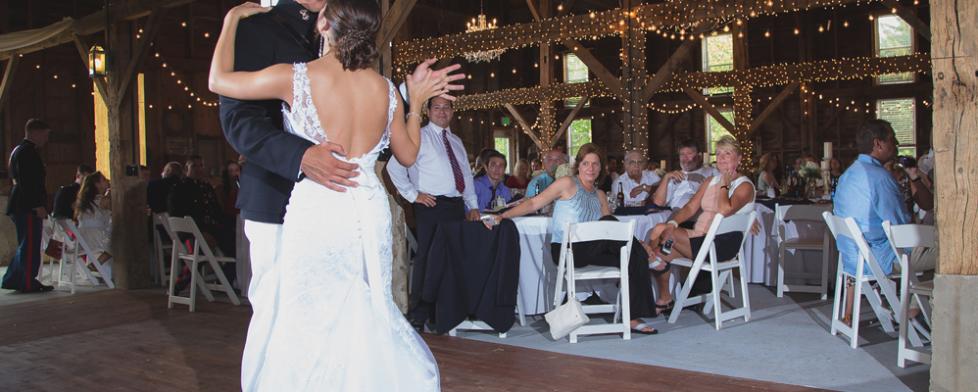 So it has happened...perhaps over the holidays...you got engaged. Now what?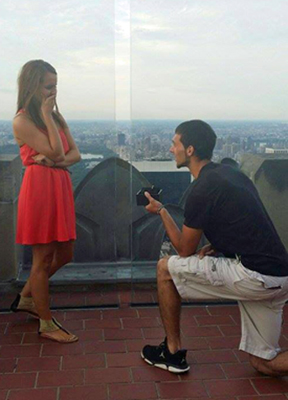 You may not know it, but Hendricks County has everything you need for your big day. In fact, we at Visit Hendricks County even have a Bridal Guide that can help you with planning that you can find by clicking here.
Since I have worked with Hendricks County brides and grooms for about five years now, I have discovered a common list of tips to help soon-to-be-married couples on their way to happily ever after.
Almost everyone you tell about the engagement will ask when is the wedding. Try to come up with a general answer at first like Hopefully this fall or at least try to decide on what year you'd like to tie the knot.
Get the engagement ring insured. If you don't have a ring yet or need to get yours appraised, we have a list of local jewelry stores for you.
Talk about the general feel you want for your wedding as a couple. Have you always dreamed of a big church wedding and a formal reception in the city or do you envision starting your lives together at a barn venue in the country? Looking through our bridal guide might help with ideas.
Set a budget for the wedding. Find out if any relatives plan to assist you with the wedding, and if so, what they plan to contribute. It's important to start out knowing what each other's financial situation is and talk about any debt that you may have.
Start a guest list of your family and friends. Ask parents what their ideal invitation list looks like. Request that they prioritize the list into different groups in case you aren't able to invite everyone.
After you've had a little time for it to settle in, start narrowing down the date. One thing I've learned in this job is it's important to look at holidays and big events that will take place in the area. Oftentimes, hotels may not have availability or will have higher rates during special events like the Indianapolis 500 or during Labor Day weekend. Make sure to contact me at Visit Hendricks County to find out the room block rate at Hendricks County hotels. It's a free service that we provide along with welcome bags for your guests who stay in a Hendricks County hotel for your wedding. For more information on all of our bridal services, click here.
Tour wedding venues that interest you. Take notes about things you like and don't like about each place you tour.
Hire priority vendors like photographers, florists, cake makers and entertainment. Many of them fill up early, so you won't want to wait too long.
Look through bride magazines for wedding gown styles that you like. Go to a bridal store like Elegance Boutique in Pittsboro to try some on and see what looks best on you.
Attend bridal shows. Come visit us beginning this weekend and get to meet other vendors face to face at the Indianapolis Bride Expo on Jan. 23-24. Other upcoming bridal shows include the ICON Bridal Show on Jan. 31 and The Flyer bridal show on March 6. Click here for more information about these shows and more.