It's that time of year...time for the hearts, the flowers and all the cupids to come out as we all celebrate Valentine's Day! I truly am a fan of all things about love. However, sometimes I feel Valentine's Day tends to get a bit impersonalized. So this year I have decided to get creative and come up with some unique ideas found in
Hendricks County, Indiana,
to make this a wonderful and meaningful Valentine's Day!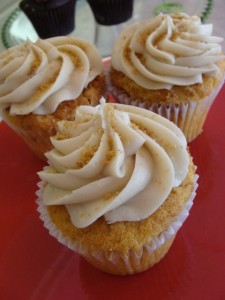 1. Say I Love You with Frosting on Top ~
Looking for something special for that unique Valentine? Nothing shows you care quite like some delicious, homemade cupcakes.
Sweetheart Cupcakes
is a cute little shop with a new location, 212 E. Main St., in the heart of Plainfield, Indiana. Sweetheart Cupcakes plans to offer some special Valentine flavors including: Molten Lava, Strawberries & Champagne, Double Chocolate, Vanilla Vanilla and Southern Charm Red Velvet. They also will have special heart-shaped cookies that day. Be sure to call in advance, (317) 203-5951, to have your special order waiting.
2. The Incurable Romantic Valentine's Dinner ~
Looking for the perfect romantic evening? Chateau Thomas Winery has all the plans made to make your night special. Come to the winery and enjoy an elegant evening with your Valentine.  The evening includes a five-course, plated wine dinner with tables set for two and each lady will receive a rose. Cost is $130 a couple. Advanced reservations are required. Visit
Chateau Thomas's website
to reserve your spot today.
3. Share Some Laughs ~
Enhance your date night by sharing some laughs with the one you love. The Royal Theater in Danville has planned the perfect evening of laughter with a live comedy show featuring Dave 'The King' Wilson, Otto the Comic from the Operation Comedy Tour, local favorite Jeffrey Lewis, and host/emcee Rick Garrett as seen in Branson and on Comcast's 'Who's Laughing Now.' This is an all-ages, family-friendly event with a start time of 7:30 p.m. Tickets are $10 and can be purchased on their
website
.
4. Plan a charming dinner in Danville ~
In a unique cafe known more for its wonderful tea parties, The Porch, on the outskirts of Danville, 2411 E. Main St. (across from Beasley's Orchard), has planned a romantic Valentine's dinner from 5:30 to 9 p.m., Feb. 14. The featured items for the evening will showcase a bit of Italian with lasagna ($13.95) and fettuccine Alfredo ($10.95) entrees that include the Porch's amazing cheesy garlic scones. Couples also can order from the cafe's regular menu. Reservations must be placed by today (Feb. 7) by calling (317) 745-5792!
5. Select the Perfect Flowers ~
I know everyone thinks of roses at Valentine's Day. But since we are trying to be unique this year. why not spice it up with something different? Men, take note by visiting my all-time favorite florist,
McNamara
, 9655 E. U.S. 36, Avon. They have beautiful, fresh and unique arrangements all at reasonable rates.
6. Chose some sweets for your sweet ~
Male or female, most of us can agree that there is just something wonderful about an excellent piece of chocolate! Why not go beyond the Hershey's this year and spring for some quality, locally-made sweets. One visit to
Confection Delights
in Danville, and you will be ready for Valentine's Day. With a variety of handcrafted sweet treats -- chocolates, caramels, truffles, cake pops, etc. -- this shop has something for everyone. In fact, the confection selection includes some items you would swear should be in an art gallery and almost too pretty to eat, and they taste as good as they look!
7. Schedule an hour of relaxation ~
Life gets busy and we often don't take the time to just stop and relax. One of my very favorite ways to do this is by getting a massage. We are fortunate in Hendricks County to have a wonderful selection of spas. One of my favorite spas in our area is
Rumors Salon and Spa
in Avon. Rumors offers several excellent salon and spa options. What a great way to treat your sweetie to some time of relaxation.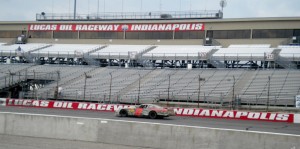 8. Give Your Guy the Gift of Speed ~
Ladies if you are like me it can be hard to find the perfect gift for your man. For those who have been following my blogs for a while, you will remember that in June I surprised my husband with the chance to drive a stock car at the
R
usty Wallace Racing Experience
at Lucas Oil Raceway in Brownsburg. Learn more about my husband's experience
here
. This just could be that unique Valentine's gift you have been looking for, and if you are a Groupon follower, they are currently running a special on the experiences!
9. Send a singing Valentine ~
Want to serenade your loved one but don't have the voice?
The Hendricks County Extension
Homemaker Chorus will sing for your sweetheart, friend, family member, group, boss or employees on Feb. 14. For $40, you receive a serenade, stuffed animal, box of chocolates and a picture of your Valentine (Optional).
Register
today to send your singing Valentine!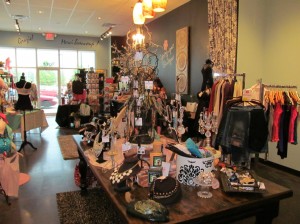 10. Show Her She is Unique ~
Every woman wants to feel like she is unique so why not show her with a special gift from the
Younique Boutique
in Avon. Whether it's a special dress, jewelry or something for the home, you cannot go wrong with a gift from this store. One of my personal favorites is the Ambre Essential Oil line. Stop in for a visit to this wonderful boutique. The friendly staff is sure to help you purchase the perfect gift for your Valentine.