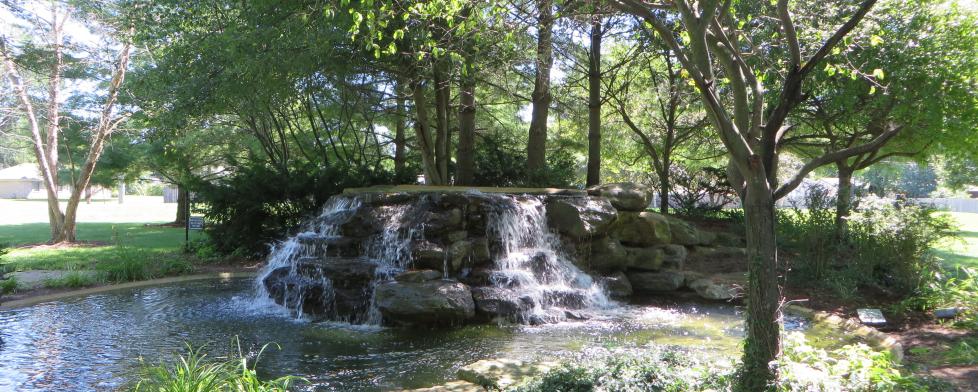 Spring is here! Spring is here! Spring is here!
After the winter we've had, I know I'm not the only one who wants to skip joyously around town today. Let's welcome spring with open arms this year, shall we? This list should get you started, whether you are a visitor or local, with some ideas to celebrate spring in Hendricks County, Indiana.
1. Take a walk
Hendricks County boasts dozens of miles of paved or groomed walking trails, so you'll be hard-pressed to find a more enjoyable way to take advantage of those first warm days. We've even compiled a list of the most popular Hendricks County trails that will help you get moving.
2. Stop by a local garden shop 
One of my favorite parts of spring is planning my garden. (My biggest challenge lies in restricting myself when I get to the shop!) Places like Brownsburg's Country Harmony, Frazee Gardens or Avon Gardens will really inspire you.
3. Speaking of Avon Gardens
This spring oasis has been nationally recognized by Midwest Living as one of the top dozen garden centers in the Midwest. Even if you aren't looking for inspiration for your own garden, make it a point to tour these beautiful grounds this spring or summer.
4. Visit a park and take your camera
I'm a photographer who finds a lot of inspiration in the world outdoors, and I love to shoot new flowers and budding plants. Hendricks County's parks offer many great opportunities for photo ops. Do you have kids? Take them to the playground and try to capture the joy on their faces as they swing toward the sky. If you post any of your pictures on social media, make sure to include our hashtag: #inHendricks.
5. Get inspired at a DIY studio 
Up until now, I have really pushed getting back outside, but the weather in Indiana can be fickle. So, if it is still a little chilly or rainy, I wanted to make sure to provide an indoor option or two for you. That is where our do-it-yourself studios can come in handy. Color a shirt at The Tye Die Lab, create a masterpiece at the Bisque Barn or uPaint Pottery Studio or make a sign at Board & Brush. Don't worry, no experience is necessary and they clean up the mess for you.
6. Go for a scenic drive with the windows down
I love to roll my windows down in my car on a sunny day and turn up the radio. You can do the same with a scenic drive through the county. Need a destination? Pick a place along the Rural Routes to Main Street Cultural Trail, which will even take you into Morgan and Putnam counties or experience this driving tour checking out all the sculptures in Hendricks County.
7. Pick up some gardening tips
Whether you have a thoroughly green thumb or are just a budding gardener, you should plan to visit the Hendricks County Master Gardeners' annual "Gardening for All Ages" event every April at the Hendricks County 4-H Fairgrounds & Conference Complex. This year's event is April 13, is always free and features a mix of speakers and exhibitors on a range of topics.
8. Shop for new spring clothes
Ready to do some spring cleaning? After you've purged your closets of winter clothes and out-of-date items, fill the void with some retail therapy. Hendricks County offers an abundance of local shops, boutiques and consignment stores where you can find great deals and fashions. Check out the shopping category on our website for a list of places to start!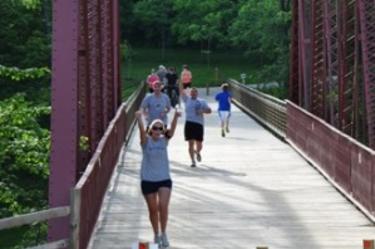 9. Get moving in a 5K, 10K or longer event
Everyone is anxious to get out of the house, as evidenced by the increase in run/walk events around the county. You can find all kinds of options on our Events Calendar or check out Beth Fife's roundup of the top 2019 events.
10. Learn something new
Many of our county attractions offer classes and programs throughout the year, and you'll find topics to suit everyone in your family. One of my favorites to check out is Hendricks County Parks, which offers tons of programs year-round for the entire family.
The list doesn't have to end there! What's your favorite way to welcome spring?