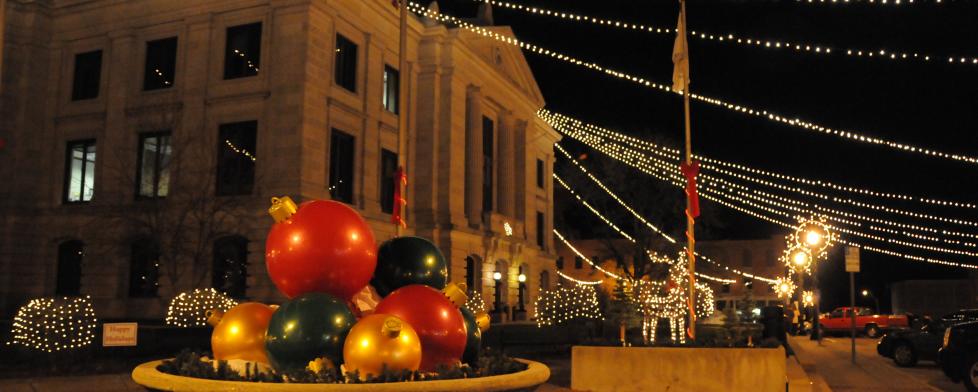 The holiday season is a great time for friends and family to gather. After awhile, though -- especially if you have guests in from out of town -- everyone starts looking for something to do.
Fortunately, Hendricks County offers a great variety of places to visit to get everyone out of the house while still enjoying the holiday season together.
Avon Ice Rink
A brand new attraction in Hendricks County is the Avon Ice Rink located in Washington Township Park in Avon. It just opened this holiday season, and it will remain open into February.
This outdoor ice-less skating rink provides a fun ice skating experience for the whole group, regardless of the weather.
My fellow blogger, Kelly Wallace, recently enjoyed a trip to the Avon Ice Rink. Click here to read about the rink and her experience there.
Enjoy a Park
When you reach the bottom of this post and see my bio, you'll see that I'm a parks guy -- so I'll admit to being terribly biased with this suggestion. But we really have a lot of nice parks in Hendricks County that allow for a variety of enjoyable outdoor experiences, whether you and your group enjoy hiking, running, walking, biking, bird watching, wildlife or just letting the kids loose somewhere that they can burn off some energy.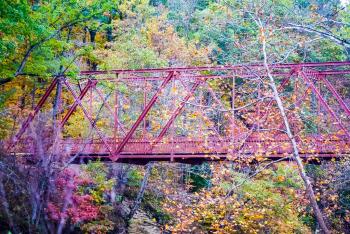 Start by clicking here to go to the Hendricks County Parks & Recreation website. This is where I work, but I'm sending you there because if you scroll down our main page, you'll find a really cool interactive map of every single park in Hendricks County, whether we operate it or not.
Pick one that's close to you, and enjoy. There is not a single park in Hendricks County that charges an entry fee, and they're all open daily from dawn to dusk.
Want some real quick suggestions?
For nature, hiking, bird watching, wildlife and more: McCloud Nature Park (North Salem) or Sodalis Nature Park (Plainfield).
For running, walking, and biking: Hummel Park (Plainfield), the newly-paved Vandalia Trail (which runs from Amo, west through Coatesville, all the way to Greencastle in Putnam County) or the newly-expanded B&O Trail in Brownsburg (click here for more information on both of these rail trails).
For fun play equipment for the kids: Washington Township Park (Avon), Avon Town Hall Park (Avon), Hummel Park (Plainfield), Arbuckle Acres Park (Brownsburg), Williams Park (Brownsburg), Ellis Park (Danville).
Do Some Shopping
Need to finish up some holiday shopping? Looking for those items that Santa Claus didn't bring you? Do you simply enjoy shopping? We have a bunch of great places to shop in Hendricks County!
The Shops at Perry Crossing in Plainfield is a shopper's paradise. Multiple stores, restaurants, and a large multi-screen theater make this outdoor shopping mall a very popular location.

For even more shopping options in Hendricks County, click here. And for unique gift ideas for anyone on your holiday shopping list, click here.
DIY Arts and Crafts
Hendricks County boasts several arts and crafts studios that offer a variety of special workshops throughout the holiday season, as well as their normal business hours for painting, pottery, wood decor, glasswork and much more.
My fellow blogger, Beth Fife, recently highlighted a number of these special workshops, which you can read more about by clicking here.
For a great list of arts and culture studios throughout Hendricks County, click here.
Monster Mini Golf
My kids love Monster Mini Golf in Avon. This fun, indoor miniature golf facility is bathed in black light, and my daughters enjoy wearing white so that they glow.
In addition to their 18-hole course, Monster Mini Golf sports video games and party rooms. To learn more about them, click here.
Hot Skates
Another fun place that my kids enjoy throughout the winter and year-round is Hot Skates in Avon. Strap on some roller skates and burn off some energy! They also have a bunch of video games, food and beverages available for purchase, and cool little contraptions available to rent for the little ones who need some help with balance on wheels.
To learn more about Hot Skates, click here.
Xtreme Lazer Tag
Lazer tag is a blast! Run around and blast each other at Xtreme Lazer Tag in Avon in their 4,000-square-foot multi-level facility that also has a bunch of video games and concessions available for purchase.
For more information about Xtreme Lazer Tag, click here.
Winterland Holiday Light Show
You'll definitely want to pack the car full of your guests and head to Ellis Park in Danville for the Winterland Holiday Light Show. Thousands upon thousands upon thousands of lights adorn displays throughout the park, and once you pay the nominal admission fee, you can drive as many laps around the park as you'd like.
The lights are synchronized to Christmas music that you can tune in on your vehicle's radio, and there are even light displays in 3D that can be enjoyed with 3D glasses. You get one pair of 3D glasses for free with admission, and additional sets are available for purchase at the gate.
Winterland is open every day, except for Christmas Day, through Dec. 30. It opens at 6 p.m. every day, closing at 9 p.m. on Sundays through Thursdays, and at 10 p.m. on Fridays and Saturdays. Additionally, Santa Claus is in the Train Station at Ellis Park on Fridays, Saturdays, and Sundays!
Admission to Winterland is just $10 per vehicle, but if you click here, you can find a coupon for $5 admission.
See a Movie
There are movie theaters in Plainfield, Avon and Brownsburg, but my personal favorite is the Royal Theater, located on the historic Hendricks County Courthouse Square in Danville.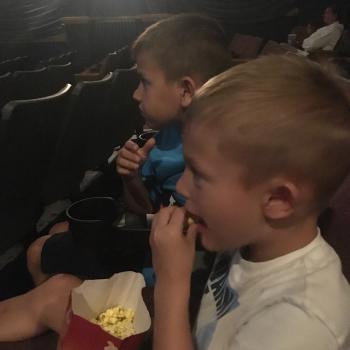 I like the Royal Theater for a number of reasons. It first opened in the 1920s, so there is a lot of history in the building. The ticket prices for first-run movies cost less than typical movie theaters, and they frequently show classic movies for dirt-cheap ticket prices -- or even for free.
For example, they're showing "Home Alone" this Thursday, Dec. 14 at 7 p.m. for just $3 per adult and $1 per child. How can you beat that?
Their concessions are also quite reasonable -- a kids' pack that includes refillable popcorn, a bag of candy, and a drink is just $5. You can actually take the whole family to the movies without applying for a second mortgage on your home before you go.
And during the month of December, the Royal Theater -- along with all of the other great shops and restaurants around the Courthouse Square -- is enveloped by the Town of Danville's beautiful canopy of holiday lights.
Learn more about the Royal Theater from my fellow blogger, Crystal Paschal, by clicking here.
Pick an Event -- Any Event
There are a ton of events taking place in Hendricks County throughout the holiday season. To find something that will interest you and your guests, simply click here to access our Events Calendar.
Enjoy Your Family and Friends in Hendricks County
This list will get you started, but be sure to check out the entire Visit Hendricks County website for even more great ideas of things to do with family and friends over the holiday season.