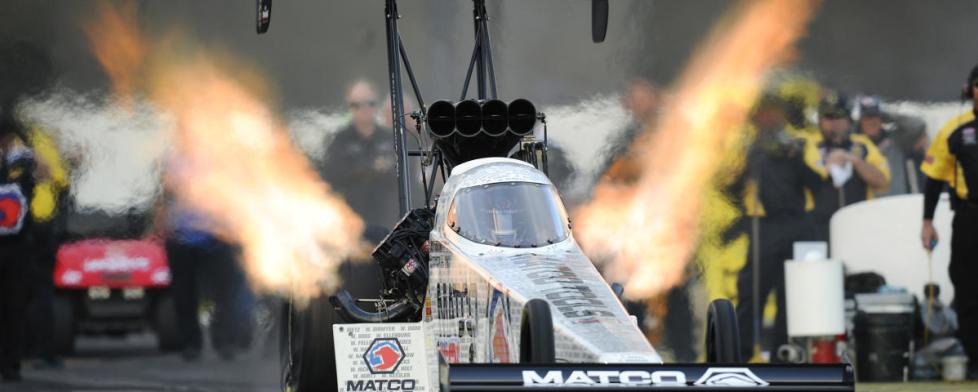 Editor's Note: Events on this calendar are subject to change. Please check with the event organizer to ensure event is still taking place.
Visiting Hendricks County, Indiana, is a good idea anytime of the year because we have family-friendly fun here every month. So break out those 2020 calendars, and let's get to planning ahead for some great times!
February
Indiana Lyons Basketball
Feb. 15, 5 p.m., Bosstick Gym, Danville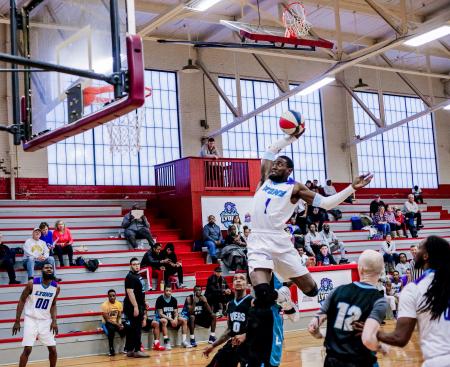 Our new ABA basketball team is in just its second season, and after making it into the ABA playoffs last year, the Indiana Lyons are currently ranked #6 in the league (out of 150+ teams throughout North America)! 
The regular season ends in early March, but there are only two home games left. Feb. 15, as listed above, against the Ohio Kings.
The other is on Feb. 22 against the Maryland Bulldogz. Don't miss out on this fast-paced, high-scoring, family-friendly team!
To learn more about Lyons games, click here.
March
Maple Syrup Days
March 7 and 14, 9 a.m. to 3 p.m., McCloud Nature Park, North Salem
Learn how maple syrup has been made in the past, and how it's made today during this interactive event.
Tap a section of a maple tree, and then come inside the warm McCloud Nature Center and enjoy 100% all-natural McCloud Maple Syrup during the Pancake Breakfast Fundraiser.
May
Editor's Note: The Mayberry in the Midwest has been canceled for 2020.
Mayberry in the Midwest
May 15-17, Downtown Danville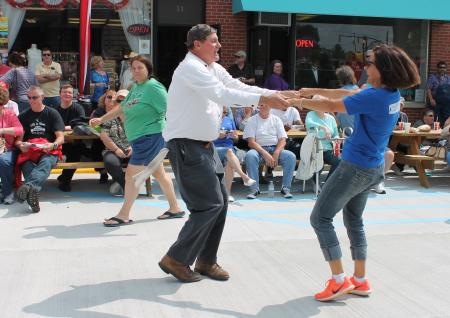 Celebrate everything relating to The Andy Griffith Show at this three-day festival.
Activities include a Mayberry-themed parade, a free stage show of zany antics by those Andy Griffith Show Tribute Artists, contests, free music acts, free Opie's World Kids Zone, arts and crafts vendors and so much more.
June
Editor's Note: The Amo Fish Fry Festival has been canceled for 2020.
69th Annual Amo Fish Fry Festival
June 4-6, Downtown Amo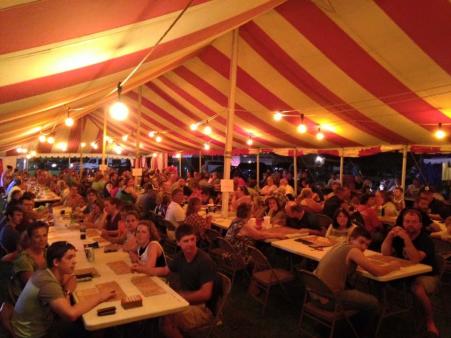 An annual Thursday-through-Saturday festival that supports the Amo Volunteer Fire Department and the Cascade Youth League. At this popular event, enjoy tasty food, live music, kiddie rides and games, bingo, vendor tents and other special events.
And if you love fish fry events, another popular one in our county, the Hazelwood Fish Fry, occurs later in June. 
Editor's Note: The Hendricks County Rib-Fest & Balloon Glow has been canceled for 2020. However, the Rib Run and the fireworks display will still occur but have been moved to July 4 at Kingsway Christian Church in Avon.
June 27, Hendricks County 4-H Fairgrounds, Danville
A local tradition since 2005 will be in a new location this year. This event, which moves from Avon to Danville, features a Rib Run, a hot air balloon glow, live entertainment, games for kids, lots of food and fireworks. 
Local restaurants also compete for bragging rights for "best ribs" and "best sauce" as judged by the local tasters. 
July
Editor's Note: This event has been postponed until July 2021.
July 9-12, Hendricks County 4-H Fairgrounds, Danville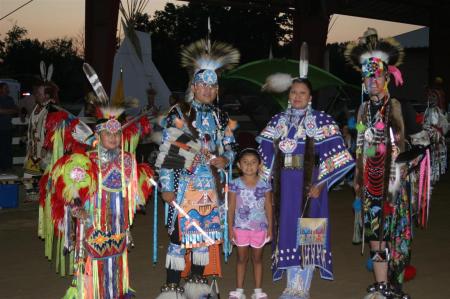 Held every three years since 1969, the National Powwow promotes awareness and education of American Indian culture through dancers, singers, craftsmen and historians from all over the world.
Join their celebration of living and developing traditions! For more information, click here.
42nd Annual Festival of the Arts
July 18, Arbuckle Acres Park, Brownsburg
This annual event will feature more than 100 arts and crafts exhibitors from around the Midwest.
Each exhibitor will have their own booth showcasing fine art and handmade crafts using styles and mediums including painting, woodworking, photography, jewelry, pottery and much more.
Cruisin' in Coatesville Car Show and Street Fair
Editor's Note: Cruisin' in Coatesville has been canceled for 2020, but will return in 2021.
July 18, Downtown Coatesville
Presented by the Downtown Coatesville Revitalization Project, this annual event showcases hundreds of classic cars as participants line every street in town. 
Live music, shopping, a silent auction, plenty of food, a bounce house and games like Car Show Bingo and a Poker Walk make this fun, small-town event something to experience. 
Hendricks County 4-H Fair
Editor's Note: The Hendricks County 4-H Fair will be closed to the public in 2020, but 4-H members are invited to participate.
July 19-25, Hendricks County 4-H Fairgrounds, Danville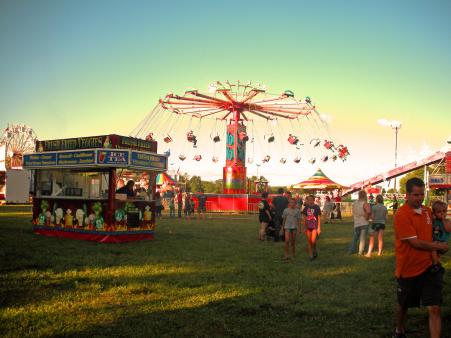 Exhibits, animals, live entertainment, carnival rides, fair food, demonstrations and much more at one of the best fairground complexes you will find in Indiana.
August
Editor's Note: The in-person event has been canceled for 2020. However, organizers will host a Virtual Fairy Festival on the dates below with more information to be announced soon.
Aug. 8-9, Beasley's Orchard, Danville
This full fairy immersion experience includes entertainment, live unicorns and other magical animal friends, unique vendors that fit the theme, fairies in costume and more.
The event will even host an entire fairy village this year at its new location.
Carb Night Classic & Night Before the 500
Aug. 21-22, Lucas Oil Raceway, Brownsburg
USAC sprint cars battle it out on the paved oval track at Lucas Oil Raceway on the Friday and Saturday before the 104th running of the Indianapolis 500.
September
66th Denso Spark Plugs U.S. Nationals
Sept. 3-6, Lucas Oil Raceway, Brownsburg
The crown jewel of the NHRA season, U.S. Nationals has become a fan favorite and a bucket-list item for any drag racing enthusiast.
A ticket even doubles as a pit pass at this amazing, family-friendly event.
North Salem Old Fashion Days
Editor's Note: North Salem Old Fashion Days has been canceled for 2020, but will return in 2021.
Sept. 5-7, Downtown North Salem
Hendricks County's largest parade, horse pulls, truck pulls, a car show, bed races, a run/walk, a bike ride, eating contests, live entertainment and more every year over Labor Day weekend!
The Indiana Guitar Show
Sept. 26-27, Hendricks County 4-H Fairgrounds, Danville
The Indiana Guitar Show is an annual event for musicians in the area to acquire, sell or trade vintage instruments of all kinds. Don't miss the largest buy-and-sell music product event in all of Indiana!
For more information, click here.
October
Heartland Apple Festival
Oct. 3-4 and 10-11, Beasley's Orchard, Danville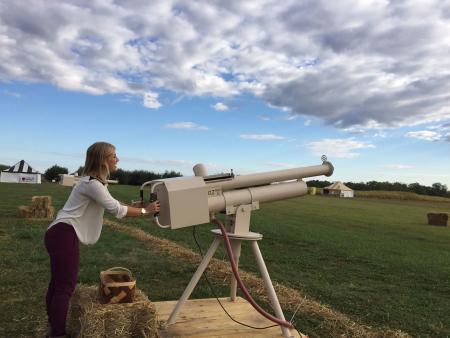 A true fall tradition, this event boasts everything one could expect from a fun, family experience.
Attractions include live entertainment, the Barnyard Bonanza family fun area, hayrides to the pumpkin patch, a fun and challenging corn maze, apple cannons, wine tastings featuring Indiana wineries, a wide array of delicious food and high-quality arts and crafts vendors.
Plainfield International Festival
Oct. 3, Talon Stream Park, Plainfield
The Plainfield International Festival was created to introduce diverse cultures and to support, encourage and grow awareness for the many cultures represented in our community.
This free, family-friendly event features music, dance and demonstrations from around the world, authentic foreign foods and educational activities.
Doctoberfest
Oct. 24, Who North America, Camby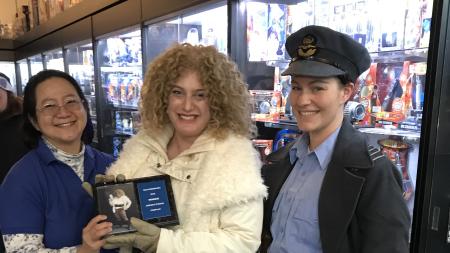 The 5th annual Doctoberfest is a Doctor Who-centric, family-friendly fall festival that features games, vendors, a costume competition, a pumpkin-carving competition and more!
Hosted by the only Doctor Who retail store and museum in North America, it is a must for any fan of the hit TV show.
Fall Colors Festival
Mid to late October, McCloud Nature Park, North Salem
Archery, hay rides, apple cider press, atlatl throwing, tree-climbing and other fun outdoor activities in one of the best places in the state of Indiana to view fall foliage.
Click here as the time approaches to learn the exact date of this year's festival.
December
Plainfield Tri Kappa Gingerbread Christmas
Dec. 5, Plainfield High School, Plainfield
Sponsored by Plainfield Tri Kappa, Gingerbread Christmas is the oldest and largest fine arts and craft show in the area with more than 120 booths. 
Master artists and crafters from across the country showcase a wide variety of creatively crafted and original works of art.
MORE EVENTS