A new year brings new events to fill your calendar! With so many events happening around our local communities over the next 12 months, we have compiled a list of the top 23 events of 2023 happening in Hendricks County, Indiana.
We have indoor activities, outdoor activities, auto racing, shopping, food, festivals and more on tap this year, for you, your family and your friends. All details of these events are subject to change at the organizers' discretion due to weather or public health, so please check the event websites before you head out. 
Without further ado, our top 23 events of 2023:
1. Indiana Fishing Expo
Date: Feb. 4-5, 2023
Where: Hendricks County 4-H Fairgrounds & Conference Complex, Danville
As the most species-diverse fishing show in the region, the Indiana Fishing Expo has a great lineup of vendors, speakers and educational seminars. 
The show will have more than 35 vendors and is an ideal place to buy gear, learn the ichthyology of many different fish and speak to local guides and outfitters about various waters.
2. Maple Syrup Days
Date: March 4 & 11, 2023
Where: McCloud Nature Park, North Salem
Hendricks County Parks & Recreation's 14th Annual Maple Syrup Days take place from 9 a.m. to 3 p.m. during the first two Saturdays in March. 
The sugar maple trees at McCloud produce a sweet treasure throughout the winter months:  sap with high sugar content. Once the daytime temperatures start rising, the sap starts flowing, and the park staff and volunteers begin the collection process.
How do they know which trees to use? How do they collect the sap? How do they turn that natural sweetness into syrup? How is all-natural maple syrup different from the syrup you buy in plastic bottles at the grocery store? How has maple syrup been made in the past?  
You will find answers to all those questions by grabbing your favorite flannel and heading to McCloud Nature Park in early March to enjoy this free family-friendly event.
3. Geek Meet Indy
Date: March 5, 2023
Where: Hendricks County 4-H Fairgrounds & Conference Complex, Danville
Geek Meet Indy is a spin-off of the Indiana Toy and Comic Expo where you can find some of the best vendors and creators of toys, games and more in the Midwest.
The event was created specifically to promote local vendors, not celebrities, and avoid high-priced admissions. 
From 10 a.m.-4 p.m., dozens of local vendors will display some of the most unique creations around. Some of the announced vendors include Ideas from Mars, Grim Comics, Toy Buzz & Fizz, Pixel Dan, ManOrMonster? Studios and more.
4. Indiana Guitar Show
Date: April 1-2, 2023 (Spring show) & Sept 23-24 (Fall show)
Where: Hendricks County 4-H Fairgrounds & Conference Complex, Danville
The Indiana Guitar Show is the largest buy-and-sell music product event in all of Indiana. Dealers set up their musical gear, and the show facilitates the music product business. Musicians can also buy, sell and swap gear of all kinds from national dealers.
No joke, this year's event begins on April Fool's Day in Danville and lasts two days, Saturday and Sunday. Held twice a year, the Guitar Show will host its fall show at the same location in September.
5. Hoosier Hundred
Date: May 26, 2023 (This was postponed due to weather from its original April date)
Where: Lucas Oil Indianapolis Raceway Park, Brownsburg
After a two-year hiatus, the Hoosier Hundred returns to the United States Auto Club (USAC) schedule in 2023, and it will do so at IRP in Brownsburg. The race was last held in 2020 at the Indiana State Fairgrounds dirt track.
It will be the 70th running of one of the most prestigious open wheel races in the country and feature a 100-mile, 146-lap USAC Silver Crown race. It's also one of the richest payouts in Crown racing with a $92,000 purse and $25,000 to the winner. 
NASCAR standout Kyle Larson was the most recent winner while six other winners of the Hoosier Hundred have also taken the checkered flag in the Indianapolis 500 -- A.J. Foyt, Al Unser, Parnelli Jones, Mario Andretti, Rodger Ward, Jimmy Bryan and Bob Sweikert.
6. Cleetus & Cars
Date: May 6-7, 2023
Where: Lucas Oil Indianapolis Raceway Park, Brownsburg
Over the last three seasons, Cleetus and Cars has grown to become one of the most popular events held at Lucas Oil Indianapolis Raceway Park each year.
Social media sensation Cleetus McFarland will bring the demolition derby-style racing and burnout contests to the oval track. For the second straight year, the event will also include the Indy 800. This is a special event featuring a fleet of identically prepared Ford Crown Victoria cars.
For the first time, the 2023 edition will also feature top alcohol dragster and top alcohol funny car classes with a full Lucas Oil Drag Racing Series event happening on the drag strip. 
7. Central Indiana Enchanted Fairy Festival 
Date: May 20-21, 2023
Where: Murphy Aquatic Park, Avon
Calling all mermaids and faerie folk! The Central Indiana Enchanted Fairy Festival in Avon will be fun for the entire family. This whimsical, two-day event is a magical experience you'll never forget.
This is a full-immersion experience into the fairy world, complete with music, games, aerial acrobatics, dragons, pirates, tea parties, unicorns and wonderful fairy art from craft vendors and memories to last a lifetime!
This year's theme is "High Seas Adventures" and organizers will attempt to break a world record for the most people dressed as fairies in one place. The goal is to beat 878.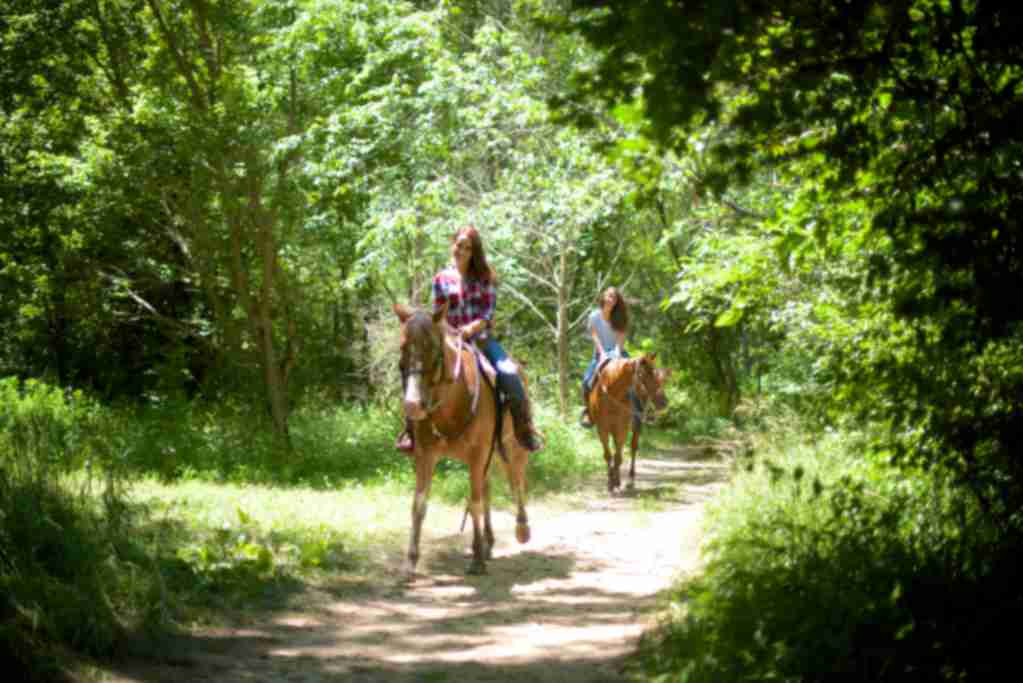 Stay Updated!
Sign up to receive the Weekly Insider or Monthly Planner newsletters for events, things to do, discounts, insider info and more!
8. Carb Night Classic 
Date: May 26, 2023
Where: Lucas Oil Indianapolis Raceway Park, Brownsburg
Whet your racing whistle before the Indianapolis 500 at the Carb Night Classic, held annually on Carb Day at "America's Great Race Place" in Brownsburg. 
The oval track will roar with the speed, smells and sounds of the USF Pro Championship's USF Pro 2000 and USF2000, as well as a 30-lap National Pavement Midget Championship feature and a USAC Silver Crown National Championship race.
To celebrate the entire race weekend in Indianapolis, IRP will offer free primitive camping to all race fans for the entire weekend. 
9. Destination Danville Festival 
Date: TBA (Late Spring or Early Summer)
Where: Hendricks County Courthouse Square, Danville
The 2023 date has not yet been set for the Destination Danville Festival, but expect the fourth festival of its kind to take place in late spring or early summer on the historic Hendricks County Courthouse Square in Danville
Thanks to event organizer and owner of Seize the Night Designs, Sarah Fentz, the festival features handmade and vintage vendors from across the state as well as local breweries and distilleries, food vendors and live music.
Vendors are screened and chosen based on their quality of work and presentation, and each category of merchandise will not be overcrowded.
10. Indy Tattoo Expo 
Date: June 9, 2023
Where: Embassy Suites Hotel & Conference Center, Plainfield
The Indy Tattoo Expo returns to Hendricks County thanks to event organizer Chris Taylor, who is a tattoo artist, enthusiast and avid collector of tattoo history. 
Throughout his 28 years in the industry, he has envisioned taking tattooing to the next level. The expo features elite tattoo artists from all over the world, live entertainment, vendors, tattoo contests and more!
11. Amo Fish Fry Festival
Date: TBA (Mid-June)
Where: Mill Creek West Elementary School, Amo
A long-standing and very popular event, the Amo Fish Fry is generally held over three days in mid-June in southwest Hendricks County. The 2023 dates have not yet been set for the 72nd annual event in Amo.
This year's festival will feature live music, tasty food, bounce houses, a car show, an antique tractor and equipment show, a parade, fireworks and more!
If that's not enough of a reason to put it on your calendar, the event is hosted by the Amo Volunteer Fire Department and Cascade Youth League. It's your chance to help raise funds for both groups to use throughout 2023. 
12. Hendricks County Rib-Fest & BBQ 
Date: June 24, 2023
Where: Hendricks County 4-H Fairgrounds & Conference Complex, Danville
Prepare your taste buds for the much-anticipated event of the summer, the Hendricks County Rib-Fest BBQ! The local tradition since 2005 will take place the Saturday before Independence Day at the Hendricks County Fairgrounds in Danville.
Rib-Fest has become an annual tradition and features live entertainment, games for kids, plenty of local food and fireworks! Local restaurants compete for bragging rights of "best ribs" & "best sauce" as judged by a few lucky local tasters. 
You may want cut calories leading into the day's festivities, so start the morning by participating in the 9th annual 5K Rib Run/Walk. Don't worry, kids can also participate in the Riblet Rub which is a fun, 1/4-mile run.
13. National Powwow 
Date: July 6-9, 2023
Where: Hendricks County 4-H Fairgrounds & Conference Complex, Danville
National Powwow XVIII was originally intended to happen last summer but was moved to July 6-9, 2023 due to many factors. This Native American cultural celebration includes four days of inter-tribal dancing and singing, educational workshops, craft and food vendors and a craft contest.
Participants can also experience a tipi village, parade, princess contest and a kids' powwow.
National Powwow has been held every three years since 1969 with the sole purpose to provide the best opportunity for the most people, whether they are Native American or not, to share all the good things about a powwow.
14. Sunflower Festival
Date: July or August 2023
Where: Beasley's Orchard, Danville
The date of the 2023 Sunflower Festival at Beasley's Orchard in Danville has not yet been set, as it is often dictated by their sunflower crop, but pencil it in for late-summer for now.
Spend the day exploring seven acres of sunflowers at Beasley's Orchard while also picking your own stems! Admission includes one stem, but you can choose to pick a few more stems or a whole bucket of blossoms.
Yard games are also on-site, and the festival provides a popular backdrop for photography.
Visitors can snap their own photos or bring a professional photographer of their choice anytime throughout the event.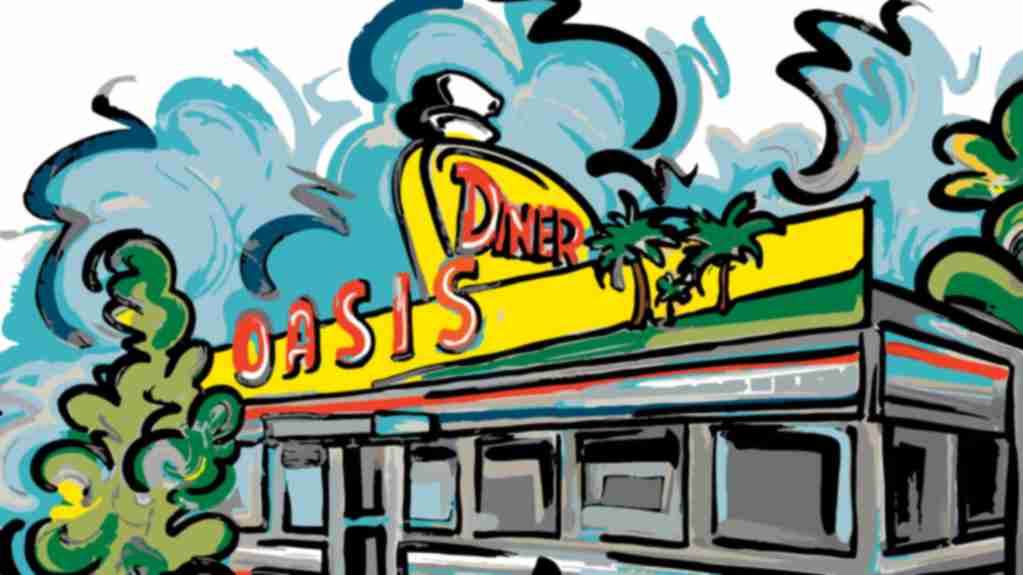 Free Visitor Guide!
Get your insider guide to all things Hendricks County by ordering a FREE Visitor Guide.
15. Hendricks County 4-H Fair
Date: July 16-22, 2023
Where: Hendricks County 4-H Fairgrounds, Danville
The week-long Hendricks County 4-H Fair occurs every July in Danville and offers tons of family fun. The activities and events change annually but you can expect action-packed motorsports, carnival rides, farm animals and great fair food.
More information will be added to the Hendricks County 4-H Fair website as the event draws closer.
Tickets will be $5 per person at the gate but discounted tickets are available at the Hendricks County 4-H Fairgrounds & Conference Complex prior to the fair. Kids 9 and under are free and parking is free.
16. NASCAR Craftsman Truck Series 
Date: Aug. 11, 2023
Where: Lucas Oil Indianapolis Raceway Park, Brownsburg
The NASCAR Craftsman Truck Series returns to IRP for the second year in a row after an 11-year hiatus. 
The evening will begin with the TSport 200 under the lights on Friday along with the ARCA Menards Series Reese's 200.
The event will kick off a premier week of auto racing action in Indianapolis, bringing NASCAR's three national touring series to town.
The Xfinity Series will run the road course at Indianapolis Motor Speedway on Saturday followed by the Cup Series on Sunday to conclude the jam-packed weekend. 
The race will also serve as the opening round of the 2023 NASCAR Craftsman Truck Series Playoffs.
17. Dodge Power Brokers NHRA U.S. Nationals
Date: Aug. 30-Sept. 4, 2023
Where: Lucas Oil Indianapolis Raceway Park, Brownsburg
The 69th Annual Dodge Power Brokers U.S. Nationals will be held at IRP over Labor Day weekend as per tradition. It will be the 62nd consecutive year the World's Biggest Drag Race™ has been held in Hendricks County. 
The Big Go is the final race in which drivers can qualify for the NHRA Countdown to the Championship meaning all of the sport's biggest stars will take the tree. 
As always, fans will have the opportunity to interact with their favorite drivers, as Every Ticket's a Pit Pass® at the most powerful and sensory-filled motorsports attraction on the planet!
18. North Salem Old Fashion Days 
Date: Sept. 2-4, 2023
Where: Downtown North Salem
Labor Day weekend also brings us North Salem Old Fashion Days, in downtown North Salem. This three-day event in northwest Hendricks County will bring back all of its traditions.
This annual event has become known for its fun contests, the longest parade in Hendricks County on Saturday morning plus the annual bed races through the center of town is a site to see! 
There are always a ton of craft and food vendors, so bring your shopping shoes and your eating pants. The final day will start with a 5K run/walk, a 10K run and a bike ride to support the B&O Trail.
This festival offers small-town Americana at its finest all while greeting you with a smile and ushering you in for a weekend full of food, fun and lively entertainment.
19. Hendricks County International Festival 
Date: TBA
Where: Talon Stream Park, Plainfield
The fourth annual Hendricks County International Festival will take place this fall in Plainfield. The official date has not been announced but expect sometime in late September or early October.
Enjoy this free, family-friendly educational event, where you can expect to see food trucks, live dance and musical performances from all over the world, interactive booths, traditional attire and more.
Countries represented during the festival include: India, Pakistan, Kosovo, West Africa, Poland, Russia, Mexico, Japan and Scotland.
The festival was created to introduce diverse cultures to members of our community and to support, encourage and increase awareness for the many cultures who live, work and reside here.
20. Heartland Apple Festival 
Date: Oct. 7-8, 2023
Where: Beasley's Orchard, Danville
Beasley's Orchard in Danville is a very popular place for fall activities, and the annual Heartland Apple Festival is one of the most popular. Celebrating its 37th year in 2023, the event is traditionally held during the first two weekends in October but check back for exact dates as they have also opened it up during the week due to popularity,
Activities include an 8-acre corn maze, hayrides to the pumpkin patch, apple cannons, barnyard bonanza, delicious food, entertainment, and more!
You can even take the fun home with you by participating in their u-pick apples and u-pick pumpkin activities. 
21. Doctoberfest
Date: Oct. 21, 2023
Where: Who North America & Courtyard by Marriott (Plainfield)
Doctoberfest will return in 2023 to the Who North America store in Camby. If you are a fan of the iconic British Sci-Fi TV show, Doctor Who, this festival is for you!
More than 20 vendors will be available at both the Who North America location and the nearby Courtyard by Marriot hotel with plenty of to see for all sci-fi lovers. In the past, there have been costume contests, puppet shows and action figure contests. Plus, this is an opportunity to get your photo taken with the TARDIS!
The 2023 event will be a special one as it is the 60th anniversary of BBC Doctor Who series as well as Who North America's 25th anniversary. To celebrate, expect an appearance from an actor on the show to be announced later this year plus a new Lego display.  
22. Fall Colors Festival 
Date: Oct. 21, 2023
Where: McCloud Nature Park, North Salem
Bring the whole family out to North Salem and join Hendricks County Parks & Recreation in celebrating the brilliant colors of autumn during the annual Fall Colors Festival.
Experience one of Visit Indiana's Top 10 Places for Fall Foliage in the state every year in this 232-acre park, and enjoy hay rides, an apple cider press, archery, the McCloud Prairie Maze, throwing an atlatl (an ancient hunting weapon) and much more during this free, family-friendly festival!
The day will begin with a 5K or 10K run/walk along the trails and through the fall foliage. Once you're done with the Fall Colors Run, the Fall Colors Festival is ready for you to enjoy for the rest of your day!
23. Tri Kappa Gingerbread Christmas 
Date: Dec. 2, 2023
Where: Plainfield High School, Plainfield
Sponsored by Plainfield Tri Kappa, Gingerbread Christmas is the oldest and largest fine art and craft show in the area with more than 130 booths. 
Master artists and crafters from many states will showcase a wide variety of creatively crafted and original works of art. Browse a tempting array of unique and one-of-a-kind gifts, home decor, accessories, wearable art and seasonal decorations.
Gingerbread Christmas is unique from other craft shows in that vendors are required to submit an application with photographs of their items every year which are juried by a committee to make sure all items are handcrafted. No commercial or imported items are allowed.
Plenty More in 2023
With that, our list of the top 23 events of 2023 comes to an end. But there are plenty more events scheduled around Hendricks County in 2023 of all sizes and for all interests. Check out the complete Visit Hendricks County events calendar to find exactly what you are looking for!