The final bell signaling the beginning of summer rang at most schools this past Friday, and I'm sure students rejoiced as they headed out to indulge in a summer of fun! A summer of fun...isn't that what we all remember as children and want for our own to experience? So why as parents does it sometimes seem so hard to give our kids this classic, memorable childlike summer? For many parents, summer can be a dreaded time of trying to keep the kids entertained and from hearing those dreaded words, "I'm bored." No need to worry, I have 5 fun tips to start your fun-filled summer off with a bang in
Hendricks County
!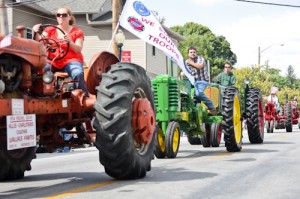 1).  Get Festive:
Summer is a time filled with all its own great smells, tastes, sights and sounds. One great way to get in the summer mood is to round up the family and head to some of the great festivals offered in Hendricks County throughout the summer. This month alone, that list includes: 18th Annual Slamology- Car, Truck & Music Festival, June 15-16; Amo Fish Fry, June 13-15; and the Hendricks County Rib-Fest on June 29, which also kicks off the fireworks season. But that doesn't even begin to scratch the surface. For a complete list of festivals this month and the rest of the year, check out the
Visit Hendricks County Events Calendar
.
2). Get Your Game On:
 Speaking of festivals, I have one I wanted to list separately because it's new to Hendricks County this year.
Game On! Downtown Danville
is a one-of-a-kind game festival that promises to be fun for the whole family. Memorable games from everyone's childhood will be SUPER-SIZED and played along the Square on Washington Street. This fun event takes place from noon-4 p.m., Saturday, June 22. Watch for more details on this event in a upcoming post right here on All Access Hendricks County.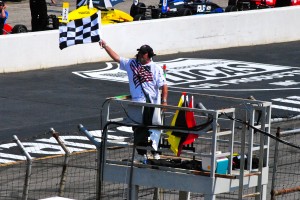 3). Fulfill the Kids' Need for Speed:
Hendricks County is fortunate to have Lucas Oil Raceway right in our back yard in Brownsburg. Racing is a tradition in Central Indiana, and
Lucas Oil Raceway
provides the kind of family-friendly prices and environment to introduce your kids to the sport. Upcoming events include: National Diesel Hot Rod Association Drags and Sled Pull, June 8-9 and Must See Racing Winged Sprint Cars, June 29. Also, make sure not to miss the most prestigious drag racing event in the world, the Mac Tools U.S. Nationals at the end of the summer over Labor Day weekend.
4). Bring Some Culture to Summer:
Hendricks County is home to some great cultural experiences! Why not make a fun checklist of cultural activities your family has never partaken in and make a game out of seeing how many you can cross off? Here are a few ideas to get you going:
Percussion in the Park: On June 29 at McCloud Nature Park in North Salem, take your own drum or other percussion instrument to play around the campfire.
Summer Sounds on the Square: Head to Downtown Danville June 15 for the first Summer Sounds on the Square concert of the season featuring the Bunny Brothers with Bentley Driving Gurus opening. This monthly music event runs through September and is just $5 for anyone 21 and older. Those under 21 are free! The show starts at 7:30 p.m., but arrive early.
Gallery on the Square: This gallery in Danville ran by the Hendricks County Arts Council truly is a gem. With items all produced by local artists, this family outing may be just the inspiration your little Picassos need to get started on a great summer masterpiece!
5). Get Healthy:
Kids can easily go into a vegetative, couch potato state over the summer. Make it a goal to get the whole family involved in making some healthy choices this summer and make it fun! Here are just a few fun ideas:
Exercise: The 3rd Annual Park2Park Relay, which begins and ends at Sodalis Nature Park on June 15, and the Second Annual Kick It! Sprint Triathalon for Kids & Adults June 8 & 9 at the Plainfield Recreation & Aquatic Center provide perfect opportunities for the entire family to stay fit!
Get Wet: Splash Island Family Waterpark in Plainfield and Gill Family Aquatic Center in Danville can help burn off energy while offering hours of family fun.
Farmers Markets: Summer in Indiana is a great time to teach kids about the fun of healthy eating by visiting a local farmers market. Hendricks County is now home to 5 great markets across the county including: Avon, Plainfield, Brownsburg, Danville & Pittsboro. Why not make the market fun and come up with a fruit and vegetable scavenger hunt for the kids while they attend, or buy all the supplies needed for a meal at a local market and cook a healthy family meal together. Get creative and show your kids the fun & flavorful side of eating locally grown, fresh foods!