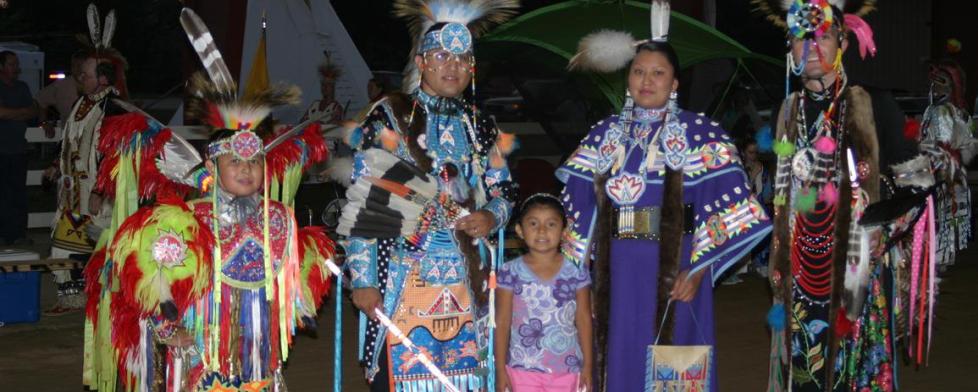 The holidays are over, my kids are back at school, and I'm ready to face another year! 2016 was a great year in Hendricks County, and 2017 promises to be even better. 
What can you look forward to in 2017? Well, get your calendars ready because I've put together what I think are the top Hendricks County events for the year: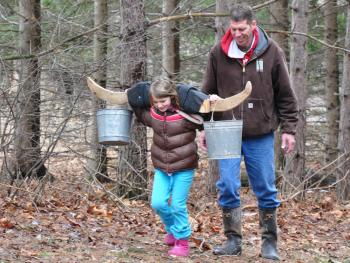 2017 will be the seventh year for this tasty event, and it's one you won't want to miss. You can learn how to tap trees, enjoy a warm campfire, learn more about the history of maple syrup, and of course taste this yummy natural treat. Syrup made from the maple trees at McCloud near North Salem will also be available for purchase so you can enjoy Maple Syrup Days for weeks to come. Dates: March 4 & 11
This celebration of America's favorite sheriff and small town is a can't-miss event held in downtown Danville every year. There are great Mayberry-themed activities for the whole family throughout the weekend, Tribute Artists representing characters from The Andy Griffith Show, actual actors from the show, delicious food, cool cars, and much more. This festival celebrates the very best of small-town America and is one of the biggest and most popular events Hendricks County hosts annually. Dates: May 19-21
Carb Day Classic
Most people associate May in Indiana with the Indianapolis 500, but that's not the only race in town! That same weekend, race fans can head out to Lucas Oil Raceway for the Carb Day Classic. It's exciting USAC racing on the oval short track; no matter where you sit, you'll be able to see all the action. Even if you're new to racing, you'll love the speed and excitement of this yearly event. Date: May 26
Amo Fish Fry Festival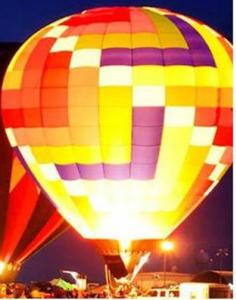 This yearly festival is so much more than just fish! The whole family will enjoy rides, games, a car show, live music, and, of course, delicious fried fish and other treats. This festival is one of my favorite ways to welcome summer to Hendricks County. Dates: June 2017 (Specific dates have not be announced)
They had me at ribs! This festival in Avon features the tastiest ribs Hendricks County has to offer, but it also boasts games, inflatables, live music, fireworks, a 5K run, tethered hot air balloon rides and an awesome Balloon Glow that is absolutely gorgeous. It's all kinds of amazing fun packed into one awesome day. Date: June 24
Hendricks County will once again this summer welcome the National Powwow, a huge celebration of Native American art and culture. Held every three years, people of all ages and backgrounds are invited to come and learn more about Native American traditions and history. There's a 5K run, children's events, educational seminars and demonstrations, a tipi village and much more at the Hendricks County 4-H Fairgrounds & Conference Complex in Danville. Dates: July 6-9
My favorite event of the year! Adorable farm animals, fun rides, delicious food, and local talent. There's always something to see and do at the fair, and it's an event your whole family can enjoy together. Don't let this week of fun pass you by at the Hendricks County 4-H Fairgrounds & Conference Complex! Dates: July 16-22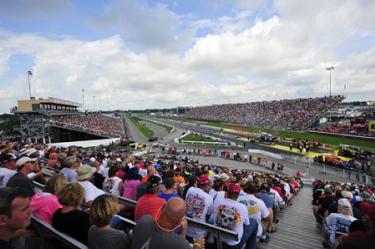 There's no sport like drag racing, and there's no race bigger than the Chevrolet Performance U.S. Nationals at Lucas Oil Raceway in Brownsburg. If you've never experienced the speed and excitement of drag racing, make 2017 the year you check out this famous racing event. It's the best way to celebrate Labor Day weekend! Dates: Aug. 30-Sept. 4
Another great Labor Day weekend tradition is North Salem Old Fashion Days. This festival celebrates the "good old days" of Hendricks County, but also has some modern fun, too! You won't want to miss the horse pull, bed race, car show or the amazing parade. Dates: Sept. 2-4
Beasley's in Danville is probably my favorite place to visit in the fall, and there's no better time to go than during the Heartland Apple Festival. You'll get to check out the corn maze, go on a hayride to the pumpkin patch, enjoy some delicious food and great entertainment including tons of children's activities, shop in their market and you can even take home some delicious apples or their award-winning apple cider! Dates: Oct. 7-8 & 14-15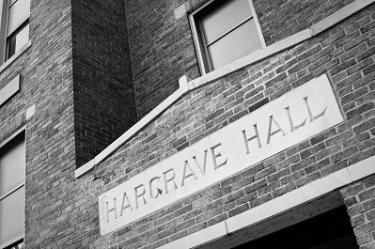 Haunted Hargrave Hall
Every town needs a good ghost story, and the spooky tale of Hargrave Hall in Danville is a classic. This haunted house experience in late October has an earlier, less-scary, lights-on option, but adventurous souls can explore this haunted gym in complete darkness as well. Are you brave enough to face the ghost? Dates: Oct. 21 and 28
I love Christmas lights, and Ellis Park in Danville has one of the very best holiday light displays in Central Indiana. From the day after Thanksgiving through the end of the year, you can drive through and see the beautiful wonder of thousands of twinkling lights. You won't want to miss this little piece of holiday magic. Dates: Nov. 24-Dec. 30
Christmas on the Square
Welcome Santa to Hendricks County in downtown Danville at Christmas on the Square. This celebration features all the best parts of the holiday season, including lights, music, children's activities, shopping, tasty treats and everyone's favorite man in red! Seeing the Courthouse Square lit up for the holidays is something you won't want to miss! Date: Nov. 24
The best way to stay up to date on all that's happening in Hendricks County is to subscribe to our Hendricks County Insider blog and check out our Events Calendar. There's always something exciting happening here, and if you're like me, you won't want to miss a thing! Here's to another year of amazing experiences in Hendricks County.