Here in Hendricks County, Indiana, we are fortunate to have a nice assortment of running and walking trails throughout the area. As warmer weather settles in and we all start coming out of our winter hibernation, Hendricks County trails are a popular way to get outside and get some fresh air and exercise.
To delve into each and every trail in the county would be to make this about a two-hour-long read, so to spare you from that, I'm going to take you on a geographical spin around Hendricks County, highlight one trail in each area and give you information on how to find even more trails in that area. 
(Insider tips: You can learn more about the most popular trails in Hendricks County for hiking and exploring by clicking here! Another great way to explore running and walking trails in Hendricks County is to participate in the Parks Foundation of Hendricks County's annual Summer Fun Run Series!)
All of the trails I mention welcome leashed dogs, and none of them has an entrance fee.
So while you lace up those sneakers, let's find you a nice trail to run or walk. Let's start with the northwest portion of Hendricks County and move clockwise.
North West Hendricks
McCloud Nature Park 
Just outside North Salem lies the 232-acre McCloud Nature Park. Operated by Hendricks County Parks & Recreation, McCloud offers 6.5 miles of trails of varying lengths and difficulty level through an array of elevation changes. Given its secluded location and focus on being a nature park, McCloud is a really nice spot to get away from the hubbub of daily life and enjoy some quiet time with the great outdoors.
All of the trails in this park are natural surfaces or crushed gravel, and they wind you through beautiful wooded areas, a restored truss bridge that is over 100 years old, Big Walnut Creek, a wetland habitat and observation deck and much more. There are several benches throughout the park, along with a Nature Center that is home to modern restrooms. 
My personal favorites at McCloud are Acorn Pass and Whitetail Ravine. Both trails take you through some nice woods with some interesting elevation changes. I often see wildlife on both trails. 
For more information about McCloud Nature Park, including a trail map, click here.
Other Trails in North West Hendricks
Brownsburg
B&O Trail 
The B&O Trail runs right through Brownsburg, in the northeast corner of Hendricks County. Operated by the B&O Trail Association, the B&O Trail is a 6.25-mile-long rail trail that runs along what used to be the B&O railroad all the way from Raceway Road in a northwest direction to County Road 500 East. It is paved and flat, making it perfect for running, walking or bicycling. 
It's also good for strollers, wheelchairs, roller blades and any other non-motorized modes of transportation on wheels.
My two favorite spots along the B&O Trail are the White Lick Creek Bridge and a tunnel underneath Ronald Reagan Parkway. 
About a half-mile west of Green Street in Brownsburg, the B&O Trail crosses White Lick Creek, and there is a nice bridge there that makes for a nice resting spot with a great view up and down the waterway. 
Meanwhile, on the eastern portion of the trail, a pedestrian tunnel runs underneath Ronald Reagan Parkway, and it is decorated by local artists. I enjoy stopping and looking at the artwork while I catch my breath.
For more information about the B&O Trail, including a trail map, click here.
Other Trails in Brownsburg
Arbuckle Acres Park Loop
Bicentennial Trail
Bulldog Way
Maple Ridge Trail
Recreation Trail Program (RTP) Trail
Williams Park Loop
Find information and maps of all of these trails, courtesy of Brownsburg Parks & Recreation, by clicking here.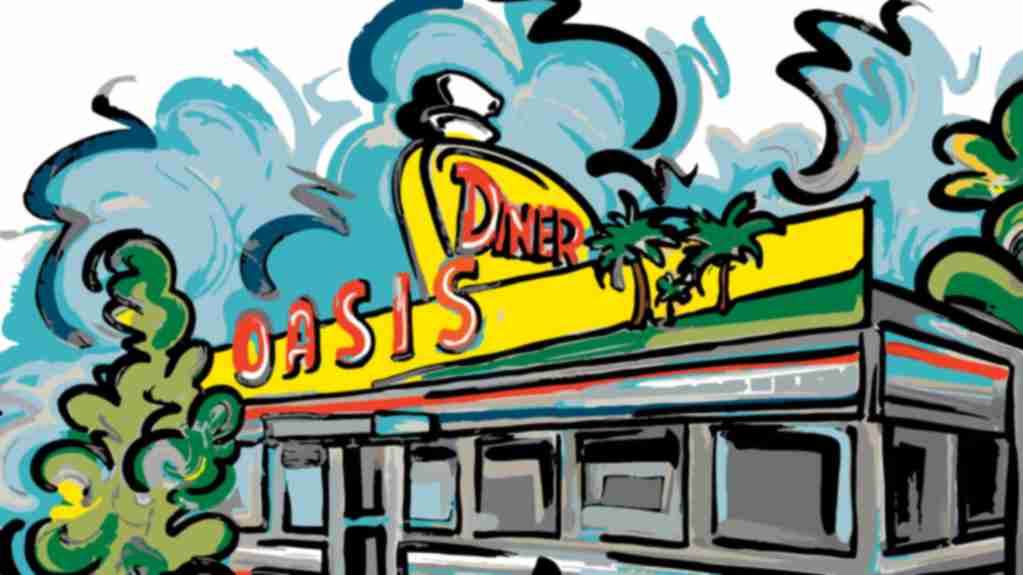 Free Visitor Guide!
Get your insider guide to all things Hendricks County by ordering a FREE Visitor Guide.
Avon
Avon Town Hall Park 
Moving to the eastern portion of Hendricks County, just south of Brownsburg, we enter the Town of Avon, where Avon Town Hall Park is located. Operated by Avon Parks & Recreation, this 83-acre beauty on the western edge of Avon contains two miles of paved and unpaved trails. 
If you want to increase your mileage, you can gain about three miles by running through surrounding neighborhoods. This trail never gets dull because there is so much to see on the run including people fishing, playing disc golf, flying a kite and sometimes even flying remote-controlled airplanes!
A 9-acre fishing lake, bridges, an old horse farm and Avon Town Hall add to the ambience of the park.
For more information about Avon Town Hall Park, including a trail map, click here.
Other Trails in Avon
Plainfield
Hummel Park 
The Town of Plainfield occupies the southeastern portion of Hendricks County, and within it lies the 205-acre Hummel Park, operated by Guilford Township.
Runners and walkers love Hummel Park because the park caters to them with start and finish lines on trails, as well as distance markers throughout the park.
Two paths cover 2.5 miles: Cottonwood (half-mile) and Blue Heron (two miles). If you want to add another mile to your run/walk, a 1.1-mile track surrounds the perimeter of the park. 
Since all the trails are connected, it's perfect for training for longer distances. It's also a great way to see some of what Plainfield has to offer.
For more information about Hummel Park, including a trail map, click here.
Other Trails in Plainfield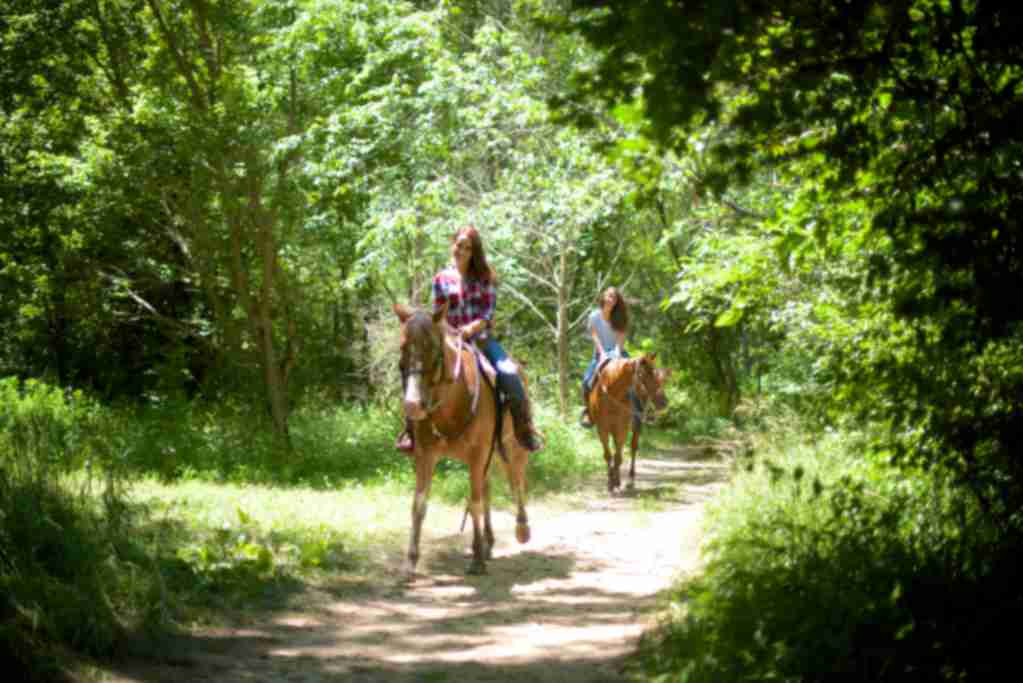 Stay Updated!
Sign up to receive the Weekly Insider or Monthly Planner newsletters for events, things to do, discounts, insider info and more!
Danville
Ellis Park 
Right in the geographical center of Hendricks County is our county seat, Danville. A favorite spot of runners and walkers in Danville is Ellis Park, operated by Danville Parks & Recreation.
Right around a mile of paved trail winds throughout the 89-acre Ellis Park, sending trail users past mature wooded areas, White Lick Creek, rentable pavilions, the Ellis Park Train Station, a playground, an outdoor aquatic center and athletic fields and courts.
Ellis Park also connects by trail to Danville's two other major parks -- Blanton Woods and Gary Eakin Community Park. You'll find more paved trails in Eakin Park and over five miles of natural surface trails in Blanton Woods that meander through over 53 acres of gorgeous forest.  
For a trail map of Ellis Park, click here.
Other Trails in Danville
Mill Creek
Vandalia Trail 
The southwestern portion of Hendricks County is the Mill Creek area, and the western portion of the Vandalia Trail is a 4.1-mile section of paved, mostly flat rail trail that stretches from Amo through Coatesville to the Hendricks-Putnam County Line.
A crushed gravel equestrian trail runs parallel to the paved pedestrian trail.
While the eastern portion of the Vandalia Trail in Plainfield is operated by Plainfield Parks & Recreation, the western portion of this trail is operated by Hendricks County Parks & Recreation.
Running through the hearts of both Amo and Coatesville, the western portion of the Vandalia Trail connects with the crushed gravel People Pathways at the county line and continues running west all the way to Greencastle.
Trailheads in both Amo and Coatesville offer walkers and joggers modern restrooms and water fountains from April through October. Bicyclists will also find bike repair stations, including a tire pump, at each trailhead.
Located in a rural portion of Hendricks County, a trip down the Vandalia Trail will provide you with a quiet peace as you travel under a canopy of trees in many spots. A recently-upgraded bridge crosses Crittenden Creek just to the east of Coatesville, and benches along the trail offer additional spots to stop and rest.
For more information about the western portion of the Vandalia Trail, click here. For more information about the National Road Heritage Trail system, of which the Vandalia Trail is a part, click here.