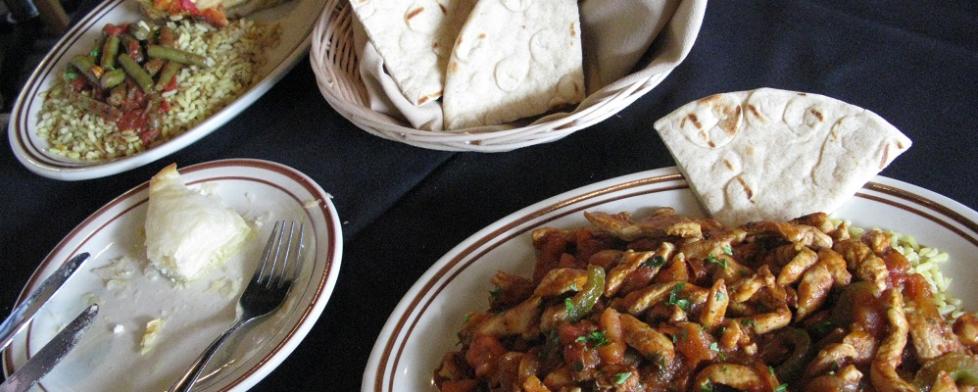 I love to travel and I would love to travel the world. Of course food is always on the list of new things to try when visiting a new area. And Hendricks County has quite the array of ethnic restaurants. So many unique venues that offer delectable foods sure to satisfy your taste buds.
Here are a few of my favorites (though you can find more by clicking here) to eat your way around the world - no passport required.
First stop for our taste bud tour around the world is Pho 36. Located at 9655 E. U.S. 36 in Avon, this popular Vietnamese restaurant is comparable to a street cafe you might find in Saigon.
The owners take great care in preparing authentic dishes and will walk you through making choices if this is your first Pho experience.
The spring roll appetizer and Bahn Mi (Vietnamese subs) are both quite popular. And don't forget to add a bubble tea. Whether you're new to Vietnamese food or satisfying a craving, Pho 36 is your destination.
How about a trip to the Greek isles? The Mediterranean Grill located at 10230 E. U.S. 36 in Avon is family/chef-owned and operated offering authentic Mediterranean flavor. Greek-inspired salads, soups, sandwiches and ethnic entrees including kabobs round out the menu.
The chef/owner will be glad to point you in the right direction to satisfy your taste buds or if you are new to Greek food. They also offer an impressive list of imported wines. And make sure to save room for the baklava. Yum!
A favorite experience of mine is Kimigasuki Japanese Steakhouse in Avon. This table-side hibachi-style restaurant offers a menu of steak, chicken and seafood including inexpensive lunch specials cooked to order right before your eyes.
The hibachi grill masters entertain with flaming stacks of onion rings and eggs for fried rice that seem to defy gravity. This is definitely an entertainment experience for the entire family. And don't forget the appetizers and dessert. 

Next stop: Thailand. Offering varying heat choices for any entree and a diverse menu, Thai Orchid located at 2683 E. Main St. in Plainfield can satisfy any craving.
Entrees consist of various noodles topped with your choice of meat, flavorful sauces and fresh vegetables, if you're looking for your first Thai experience or you're an old pro, Thai Orchid is your place to go.
This sushi bar also offering Asian cuisine located at 1521 N. Green St. in Brownsburg has an extensive sushi menu. You can sit down at the popular sushi bar or grab a booth or table and order from the menu. Offering chicken, steak and seafood entrees including Japanese curry, salads and appetizers, you will be sure to find a fit for your Asian cravings.
In our travels around the world, next stop: India. Located at 130 N. Perry Road in Plainfield, this hip and modern relaxing bistro offers ancient Indian recipes and innovative dishes that can be ordered from the food counter or from the menu. The menu has a wide variety of Indian dishes including chicken, lamb and goat curries. They also have a large selection of vegetarian, vegan and gluten free options.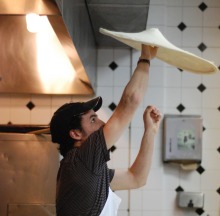 Located in downtown Danville on the historic Hendricks County Courthouse Square, Frank's Place is the final stop on this tour around the world. Frank Russo, owner and operator is a native of Sicily. Offering Sicilian dishes as well as a wide variety of Italian entrees and appetizers, Frank's Place will take you on an Italian tour. 
Appetizers, soups, salads and calzones. Pasta dishes including chicken, veal and seafood round out the menu. Italian food at its finest.
Today we've traveled the world and we haven't even left the county. This is just a sampling of the different ethnic cuisines offered in Hendricks County. Again, you can find more on our website.
And in my best airline voice: Thank you for visiting Hendricks County, and we hope you've enjoyed your tour. We look forward to traveling with you again soon. Remember Hendricks County for all of your travel needs. Have a great day!