Shopping for antiques always brings back memories of my grandma's house, because I always find items that spark a memory.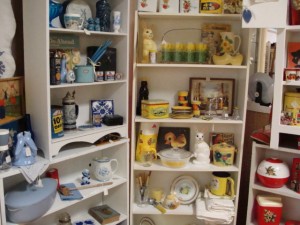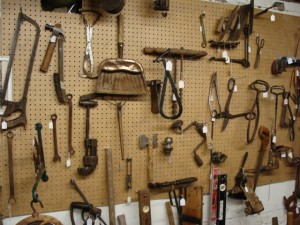 So, I was excited when I learned Mooresville Open Market Antiques was added as part of the expansion to this year's
Rural Routes to Main Street Cultural Trail
. If you love to shop for antiques or are looking for that perfect home décor item, you need to check out
Mooresville Open Market Antiques
, which is located on Main Street in the heart of Mooresville, Indiana. As I walked from booth to booth, I found a large variety of items - everything from furniture to small decorative pieces. There was even a booth full of antique tools. And, yes, I did find some items that caused me to reminisce! On this visit, it was a couple of toys I had as a child. But be sure you don't miss the downstairs area of Mooresville Open Market, as that is where I found my favorite part of the store, a section called Out of the Woods.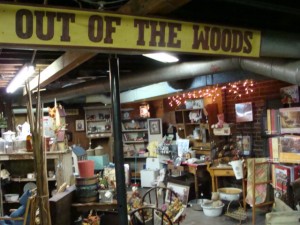 Out of the Woods featured primitive home décor, candles, hand lotion, hand-painted cards and much more. When you head back upstairs and are buying your items, make sure to check out the old-fashioned candy counter next to the cash register. Do you have antiques or vintage items you want to sell? Give them a call, because they will also buy items from you.
Mooresville Open Market
5 E. Main St.Mooresville, Indiana(317) 584­-5814Hours:10 a.m.-5 p.m., Mondays, Tuesdays and Thursdays-Saturdays Noon-5 p.m., Sundays Closed on Wednesdays