In an age when concert tickets can easily cost more than $80 each, finding great, live entertainment for $15 — or, even better, $0 — is worth celebrating. Well, we have that right here in
Hendricks County, Indiana
.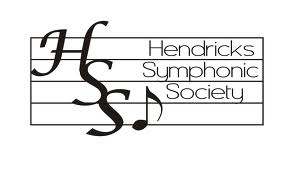 Founded in 2007, the
Hendricks Symphonic Society
today is comprised of more than 100 singers and instrumentalists. Except for occasions when they need to bring in help (such as a harpist) for a special performance, the Society is made up entirely of volunteers. But don't let that fool you into lowering your expectations. Most of the instrumentalists have music degrees, and many of them drive from all over Central Indiana each week to practice and be a part of this
Hendricks County
group. Music Director
Benjamin G. Del Vecchio
was one of the original founders of the Symphonic Society, and to talk to him, it's easy to tell that he truly loves what he does. He even chose his Avon, Indiana, home because it had an extra garage, giving him space for year-round music storage. When I asked Benjamin what makes the Hendricks Symphonic Society unique, he said that having a chorus enables them to perform a greater repertoire of programs. "For example, in our next concert, we'll be performing the Coronation Scene of
Boris Godunov
, which wouldn't be possible without our chorus," he said. "I program what the audience will like — so even if you're not a great lover of music, you'll recognize pieces and enjoy it."
2013 Concert Season: "Maestro's Favorites"
You can catch
three Hendricks Symphonic Society performances
in the coming months, and each one will be entirely different than the one before it:
Chamber Music VI, a free concert at Bartlett Chapel United Methodist Church at 3 p.m. Jan. 27.
"Music's Bad Boys" (Getting into trouble, musically) at 7:30 p.m., Feb. 22 and at 3 p.m. Feb. 24.
"Two for the Show" (It's a grand night for singing): at 7:30 p.m., April 26  and at 3 p.m., April 28.
Tickets are available on the
Hendricks Symphonic Society website
and at the door. Discount tickets are available for both students and seniors.