If you are a racing fan or love old cars, you may want to consider staying at
The Old MG Bed and Breakfast
in Brownsburg, Indiana. I discovered this B&B while looking for unique places to stay in Hendricks County.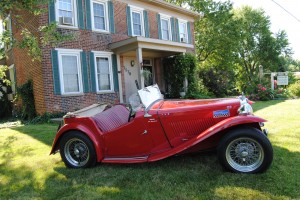 The History
The Old MG is also known as the historic Grandison Eaton house built in the early 1860s. The owners, Pete and Wendy Hylton, live next door and when the Grandison Eaton house was up for sale they decided to buy it and turn it into a Bed & Breakfast. Pete was also eyeing the garage to store his collection of MG sports cars.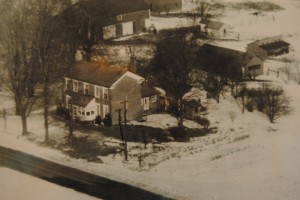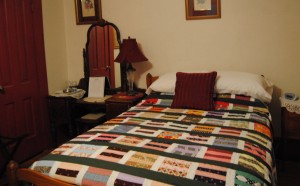 The Theme
The couple then decided to name the B&B after their love for vintage cars. Throughout the house you will find racing memorabilia. Even the rooms are named after vintage MGs. You can stay in the TC, TD or TF room. You may even see one of the cars parked on the grounds. In addition to the sports memorabilia, there are also several antiques in the B&B, and if you know how to play piano, you can play in the sitting room.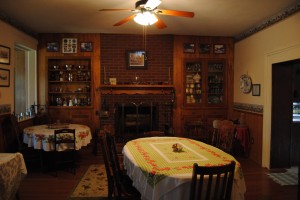 Breakfast
When you stay at the Old MG on weekdays, you will wake up to an extensive continental breakfast featuring homemade scones, muffins and/or breads, along with fresh fruit, cereal and yogurt. Your weekend breakfast is more elaborate. The breakfast dining room is large with plenty of seating. The room is also available for small gatherings such as showers, birthday party and retreats.
Outdoors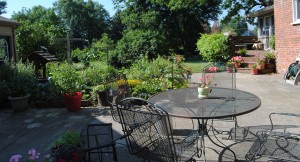 There is also plenty of outdoor space to relax or enjoy the gardens. The two-acre property combines gardens and open space. The Old MG also has hosted weddings and receptions. So, the next time you are looking for a unique getaway, I recommend booking a stay at the Old MG Bed and Breakfast.
The Old MG Bed and Breakfast
7579 N. Ind. 267Brownsburg, IN(317) 852-5923