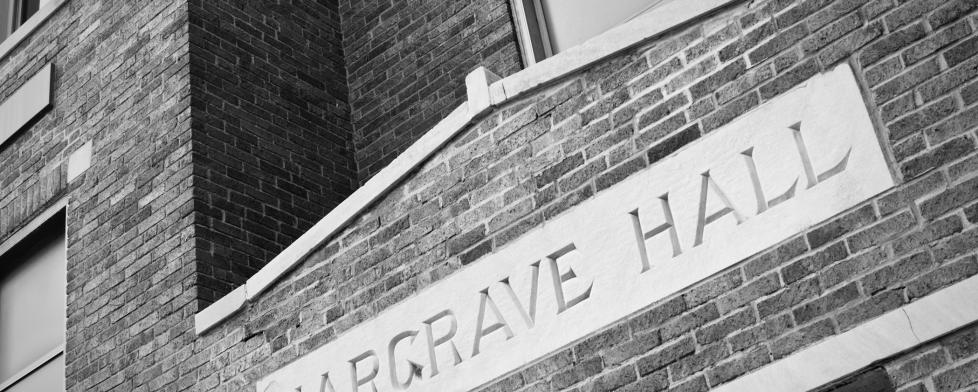 I've made a mistake.
Typically I write these blogs late at night while my children sleep and my husband catches up on his fantasy football team. And well, usually that works well for me, except this one is about Hargrave Hall, specifically haunted Hargrave Hall. 
As a Hendricks County transplant, I had no idea about the Hargrave Hall stories until tonight. Whether you believe the stories or not, one thing is for certain -- they are intriguing.  So what makes Hargrave haunted? Here's a rundown with what I call "EEK!" points.
For starters it was first built in 1887 as a college that hosted over 75,000 students. Not as scary as say, an old prison, but the age of the building itself gets it 5 EEK points. 
The building sits at 49 N. Wayne St. in Danville and is owned by the Town of Danville. Employees have witnessed lights turning off randomly, heard footsteps on floors above them and gotten chills in certain areas of the building. Haunted Testimonials = 10 EEK! points. 
Have I mentioned the building is right next to a cemetery? Immediate 15 EEK! points!
A few years ago, a group of ghost hunters came with their equipment to detect paranormal activity. As they sat in the middle of the gymnasium, one started frantically taking pictures toward the corner of the room. When the pictures were developed an unusual shape appeared like a person walking up the stairs. EEK! points awarded? 20!
Are you ready to see Haunted Hargrave for yourself? The Danville Parks and Recreation Department is hosting Haunted Hargrave two Saturdays this month: Oct. 17 and 24. If you are too freaked out to go in the dark, you can visit on the 24th from 5-6:45 p.m. for a "lights on" tour.
If you REALLY want to be scared, they are hosting a "black out" time, which is new this year, from 10-11 p.m. on both nights. No strobe lights, no black lights..complete darkness. 
At only $5, it is a really great deal, too. If waiting in line raises your anxiety levels or you need to get your friend through before they change their mind, you can get a fast pass ticket for only $10 each. 
If you want to get in the spooky mood before you go, watch this video that the Danville Parks Department created about the haunted happenings witnessed by town staff. 
I watched the video a few times. So as for me sleeping tonight? It's probably not going to happen.