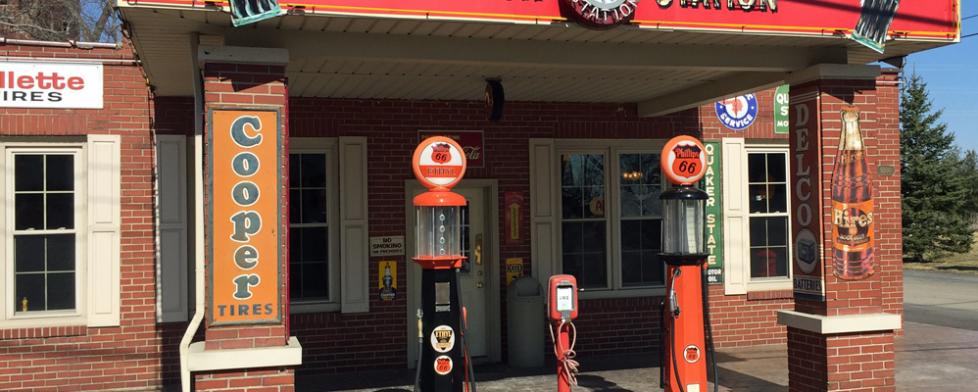 My third installment of Wandering Indiana for the Bicentennial took me back to a county that I was familiar with having grown up nearby.
Fayette County and its county seat of Connersville in the eastern portion of the state brings back memories of Indiana State High School basketball especially this time of year as I visited in March. Do you know how many state championships have been won by Connersville?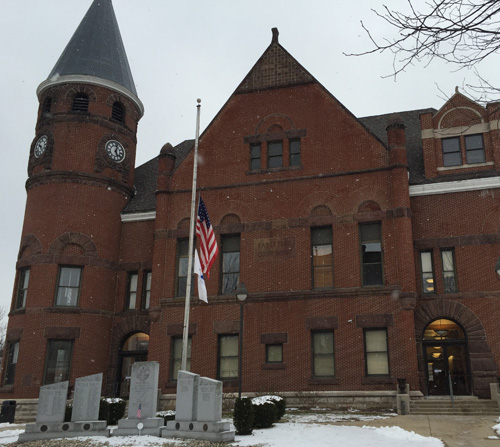 If you guessed two, you are correct. Hailing from Wayne County, it was easy to cheer for my neighboring county. I remember watching the 1971-72 team back when channel 4 carried all the games.
While in Connersville, you must check out the Whitewater Valley Railroad. It has a really nice excursion to Metamora (a place I will talk about when I discuss Franklin County in the future). It is especially enjoyable on a summer day or during the Christmas season.
Another enjoyable adventure is canoeing the Whitewater River. Shrader-Weaver Nature Preserve is a great place to visit. Located west of Connersville, it provides ample opportunities for hiking in an old growth forest. 
Keeping with this month's basketball theme, it was on to New Castle in Henry County, the home of the Indiana Basketball Hall of Fame and Steve Alford and his famous hotel and Kent Benson -- two members of the Indiana University Basketball Hall of Fame.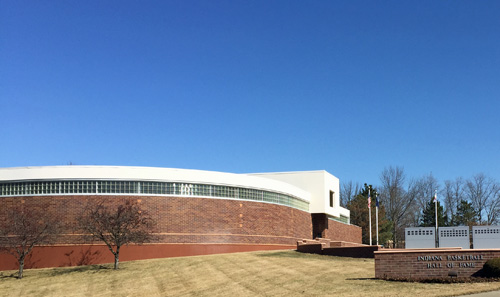 New Castle has plenty of exhibits and interesting displays as one of the state's hot beds of basketball. Did you know that the New Castle Fieldhouse has the largest high school seating capacity in the country?
But there is more to New Castle than just basketball. Wilbur Wright of Wright Brothers fame was born in Henry County, and there is a nice state historical site that is a must see. You should also check out Wilbur Wright State Forest and Summit Lake State Park. Both have numerous outdoor activities to explore.
U.S. 40 also know as the National Historic Road traverses the county and has many historical locations along the route, and I highly recommend checking out Knightstown and its many historic homes and buildings as well as the old gymnasium where the movie Hoosiers was filmed.
Other communities I visited this past month included:
Liberty (Union County) - Whitewater State Park and Brookville Reservoir are awesome places to visit, camp and hike. If you love to eat, I recommend J's and their chicken, the Liberty Bell for breakfast, and you can't beat Pizza King for a night out.
Muncie (Delaware County) - Home to Ball State University, Muncie is also known for its mansions or at least should be. I recommend visiting Minnetrista and the Ball Brothers mansions. The community has really embraced redeveloping its downtown and has done an excellent job refurbishing its historic buildings. I also can't leave Muncie Central out when discussing hoops. They have seven state titles and counting. I also stopped at Cammack Station just west of Muncie while I was in Delaware County. The lunch I had there was awesome.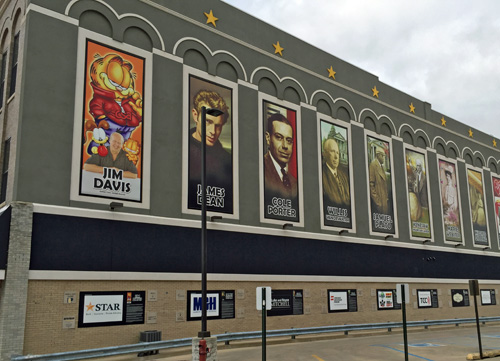 Marion (Grant County) - I hadn't been to Marion in a while and was surprised by a vibrant downtown surrounding the courthouse. I really enjoyed the wall of photos of important community citizens that have not only made their mark locally but worldwide. Marion has been a powerhouse in basketball as well and their old field house is now a beautiful YMCA just north of the courthouse. But I couldn't leave Grant County without mentioning Fairmount and James Dean. Taking in the sites related to the Rebel Without a Cause can lead you to many locations, but I challenge you to visit his gallery and see if you can find his grave.
Hartford City (Blackford County) - My tour for this month ends in this small county seat that has a really nice downtown square with several open green spaces and many historic buildings. I found that Hartford City is know for its natural gas boom and railroad history.
As you can see, I'm trying to keep up the pace to make it to all 92 counties in Indiana before the end of the year. That's 34 down, just 58 to go!