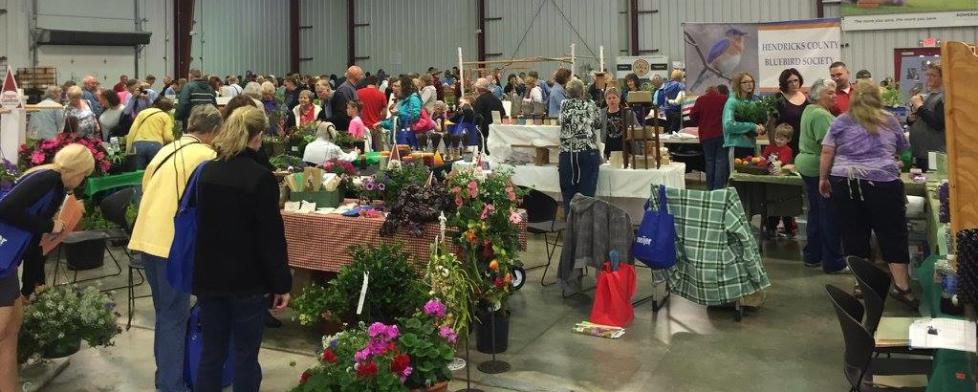 Hendricks County really has something for everyone this weekend: the active, the creative, the musical or the just plain crazy (hello, helicopter egg drop). The point is, there are so many opportunities to do what you love or try something new. For a full list of events this spring, visit our Events Calendar.
But let's get to what's on tap for this weekend.
What could be more fun than a night out with your girlfriends while enjoying some creativity, chocolate and wine? At 6 p.m. Friday, grab your friends and head out to uPaint Pottery Studio 1820 E. Main St., Plainfield for a unique ladies' night out. Regular studio pricing applies (and includes snacks), which is $8 plus the cost of pottery. The studio will provide the chocolate, and you provide the whine (see what they did there?). No reservation or experience needed.
Are you a Boilermaker fan? Join the Purdue Varsity Glee Club at Avon High School, 7575 E. County Road 150 South, Avon at 7:30 p.m. on Friday! Tickets will be available at the door the night of the concert. All proceeds benefit the high school choir program. Adult tickets are $20 and student tickets are $10. You can purchase tickets ahead of time here.
There's no wrong way to hunt for Easter eggs. But you certainly won't want to miss this exciting event. Participants can find eggs dropped from a helicopter from 11 a.m. to 1 p.m. Saturday at the Al and Jan Barker Sports Complex, 451 S. Vestal Road in Plainfield. The Easter Bunny will be present for photos, and your kids can also enjoy bounce houses and face painting. There will be a golden egg dropped from the helicopter, and the lucky child who finds it wins a prize! Please note that in order to ensure a safe and exciting morning, the egg hunt will be limited to the first 1,000 kids. The cost of this event is free.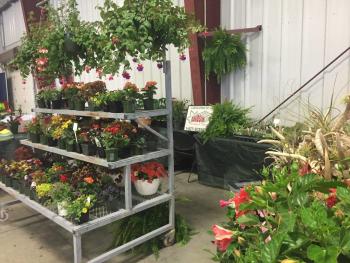 Whether you're a veteran or beginning gardener, get spring started right by visiting this annual event. The Hendricks County Master Gardeners annual spring garden show will take place from 9 a.m. to 4 p.m. Saturday at the Hendricks County 4-H Fairgrounds and Conference Complex, 1900 E. Main St., Danville. Admission is free. The event will include garden-related vendors, exhibits, a help desk and speakers as well as free trees and seeds. There will also be children's activities.
This race is the true test 30 days out from your big half or full marathon this spring! This event offers a 5K or the 10-miler, which allows runners a chance to practice for their big race coming up! This race will take place at 7 a.m. Saturday at the Richard A. Carlucci Recreation and Aquatic Center, 651 Vestal Road in Plainfield. Cost to register is $35 or for children 10 and younger $10. Click here to register!
Here's another opportunity to dig out your active wear! With the help of Planet Fitness and RaceMaker Productions, the Brownsburg Middle and High School Band, Guard and Orchestras will host this first-time fundraiser from 7:30 to 10:30 a.m. Saturday at Brownsburg High School, 1000 S. Odell St. Cost is $35. Click here for details and to register!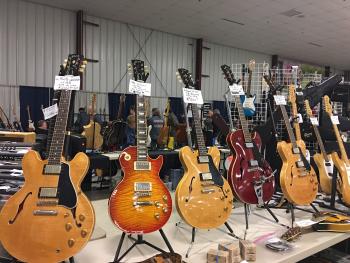 This event is amazing and ridiculous and has everything you'd ever want to celebrate spring! Bring your family and friends to Arbuckle Acres Park, 200 N. Green St. in Brownsburg, to the Easter Egg Hunt and Family Fun Day from 9:30 a.m. to 12:30 p.m. Saturday. This event includes a huge egg hunt with more than 14,000 eggs, bounce houses, Nine13Sports Bike Station, carnival games, a petting zoo, food trucks and more. Photos with the Easter Bunny and family fun activities start at 9:30 a.m. Egg hunt begins at 11 a.m. This event is free!
Maybe you're more of a musical type! Come out to the Indiana Guitar Show from 11 a.m. to 4 p.m. on Sunday at the Hendricks County 4-H Fairgrounds and Conference Complex, 1900 E. Main St., Danville. Buy, sell & trade with national dealers at this annual event. Admission is $8.