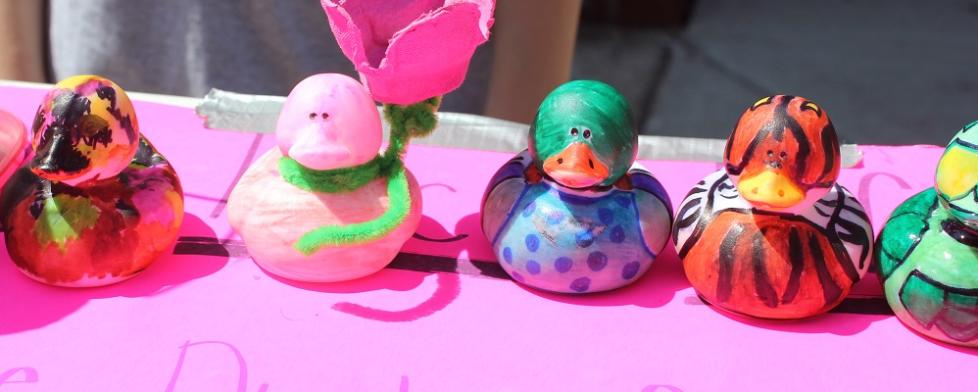 If you're anything like me, Easter weekend is always a welcome holiday as the unofficial kick off of spring and a time when families truly gather after months of hibernation.
So we figured why not kick off another season of Hendricks County Insider's Weekend Primer as well. Much of the weekend is filled with Easter egg hunts, but we do have a few additional activities during this first weekend of April.
Crystal did a great job highlighting many of the Easter activities coming up this weekend in Hendricks County. I did want to point out a couple of our favorites this weekend. If you are looking for a different experience for the kiddos, you can't beat an underwater egg hunt! That's right, the Happy Easter Eggstravaganza at Splash Island will have this free experience from 10 a.m. to noon Saturday in its indoor waterpark, 651 Vestal Road, Plainfield. How often do children get to put on swim gear to go Easter egg hunting?
Another one of our favorite Easter events also includes water. The Rubber Duck Race, which follows the Easter Egg Hunt on Saturday at Ellis Park, 600 E. Main St., Danville, allows children and adults to purchase a rubber duck for $1 and then decorate and watch it float down the creek racing against other ducks to the finish line. Ducks often sell out before the day of the event, so we suggest calling the parks department in advance at (317) 745-3015. The Easter egg hunt begins at 2 p.m. 
Would you rather search for fossils than eggs? The Hendricks County Parks Department will have an Introduction to Fossils program from 2-3:30 p.m., Saturday at McCloud Nature Park, 8518 N. Hughes Road, North Salem. Join a park naturalist who will educate and then lead a search team into the park on a hands-on fossil discovery program.
Finally, if you would rather not hunt for anything, the Play-A-Round Downtown event in Danville concludes this weekend. Think of it as a large themed putt-putt course. Most area businesses around the square create and name their own holes.
To play, just stop by any business to pick up a Play-A-Round scorecard and then visit participating businesses at your leisure during business hours, play, record your score and have the merchant sign your card.
Here at Visit Hendricks County, we went with the Final Four theme and even went away from a traditional putting green. It is a lot of fun and if you complete 18 holes you can turn your card in for a chance to win the grand prize. Hurry! You only have from now through Saturday to play.
Happy Easter and I hope you have a great weekend!