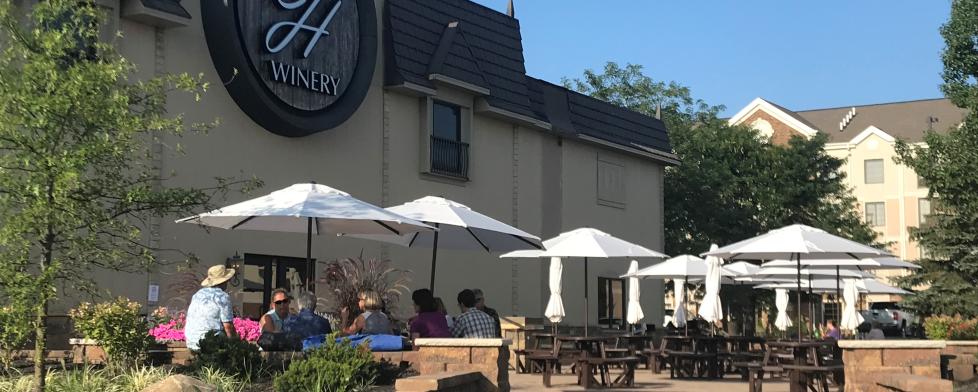 So far, this weekend's weather is looking great, which is welcome news given that this weekend offers several outdoor concerts and events in Hendricks County, Indiana.
So, let's get to it...
Aviation Day at Hendricks County Airport - Gordon Graham Field 
Get an up-close and personal look at the many aircraft that travel our Hendricks County skies - hot air balloons, helicopters, airplanes, RC planes and airport firetrucks. This lunch at the Hendricks County Airport - Gordon Graham-Field is hosted by the Hendricks County Aviation Association and is sure to provide a thrilling afternoon for visitors of all ages.
Summer Sounds on the Square
Bring your chairs to the historic Hendricks County Courthouse Square in Danville for some live music from the band Living Proof on Saturday. The monthly Summer Sounds remains a popular summer event, with great music and fun for the whole family. With great weather in the forecast, you'll enjoy the music, beverages, festivities and the company.
Coolers are not permitted, but a variety of beverages are available inside the venue for purchase. 
Hummel Park's Summer Concert Series
Another opportunity to make the most of live outdoor concerts occurs at Hummel Park on Saturday with the Faith Country Band. We love these outdoor, live events that offer an evening of summer fun for a date night or gathering with friends or the whole family. 
Saturday Wine Down: Comedy Night at Country Heritage Winery
The weekend, a live comedy show and wine...do I have your attention, yet? Popular comedian Ricky Glore will undoubtedly leave you in stitches on Saturday. Country Heritage Winery (formerly Chateau Thomas Winery) in Plainfield is always a great place to relax, socialize and enjoy some delicious wine, hard cider and slushies. The live comedy show is an awesome bonus. So, make it a date night or invite some friends to wine down. 
As always, feel free to check out the Hendricks County Events Calendar anytime for all the latest things to do throughout the month.
Have a great weekend!