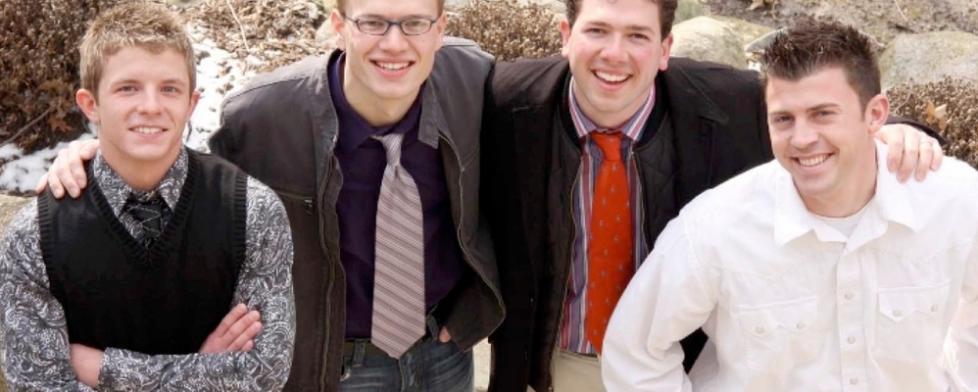 If you like music and food, it's an especially good weekend to visit Hendricks County because we have a lot of each activity taking place this Friday, Saturday and Sunday. Check it out:
Music
The music begins on Friday night at The Coachman Restaurant and Lounge in Plainfield with their weekly Music on the Deck series, beginning at 8 p.m. This week, The Coachman is bringing in a pack of chihuahuas... Wait, what?!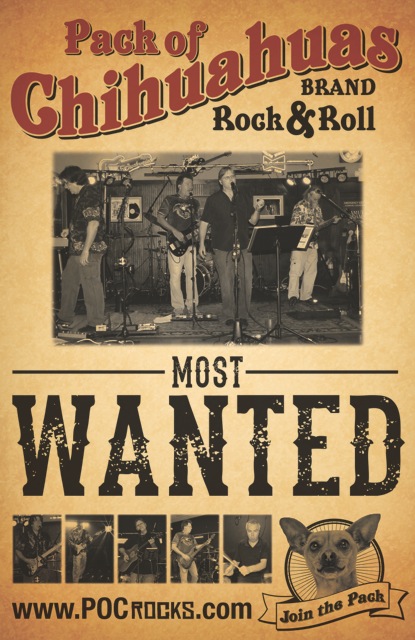 Oh, hang on...my bad... The Coachman is bringing in Pack of Chihuahuas -- the rock band! (Who says capitalization isn't important?) That sounds much more inviting than listening to a pack of chihuahuas. At any rate, these guys play "classic rock" -- a depressing term for the rock music that I grew up listening to in the 1970s and 1980s. (When did I get old?)
Right around the corner at Chateau Thomas Winery, a southwest rock/country band called Mesa Rain will perform Music on the Veranda from 7 to 10 p.m. Friday.
On Saturday from 5 to 8:30 p.m. at Avon High School, the renowned Avon Marching Black & Gold is hosting its 2nd Annual Community Day. A mere $5 entry fee gets you in to experience a car show, food trucks, a bounce house and more.
Oh, and the three-time Grand National Winner and 10-time State Champion Avon High School Band will be performing, too. The money raised allows the kids to compete at the state and national levels. It's a great event all the way around, so you won't want to miss it.
Do you enjoy acapella music? Then you'll want to be at the Ellis Park amphitheater in Danville from 7 to 9 p.m. Saturday to hear The Overtones perform! This gospel quartet is seriously talented, and if you're into country music, you'll recognize one of the group's members: Levi Riggs!
Save a few bucks and purchase your tickets in advance ($10 per adult, $5 per kid in advance; $15 per adult at the gate) through the Danville United Methodist Church's website -- or heck, just purchase an entire picnic table ($40 for a table that seats 6-8 people). Diesel's Sports Grille and Courthouse Grounds will start selling food at 6 p.m., so you're probably going to want a table anyway.
The Coachman's Music on the Deck series continues on Saturday night with Big Rosco & The Hammers performing their party rock from 8 p.m. until midnight.
Hendricks County's music scene isn't just contained to Friday and Saturday nights, though. Head on up to Brownsburg Town Hall from 5 to 7 p.m. on Sunday to listen to country and 80s rock band, Haywire.
That's a lot of music, isn't it?! Now how about some food?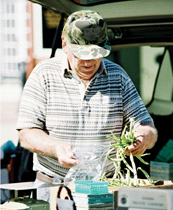 Food
This is a fantastic time of year to visit Hendricks County for the freshest produce and other food products around at any of a number of farmers markets.
We have all of the farmers markets that Visit Hendricks County blogger Sarah Cass discussed recently in this post going on this weekend, plus there's the BFE Farmer's Market and Swap Meet taking place from 9 a.m. to 4 p.m. on Saturday at the BFE Trading Post in North Salem, right around the corner from McCloud Nature Park.
As always, these aren't the only events taking place in Hendricks County this weekend, so make sure you check out Visit Hendricks County's Events Calendar on a regular basis.
Have a great weekend!