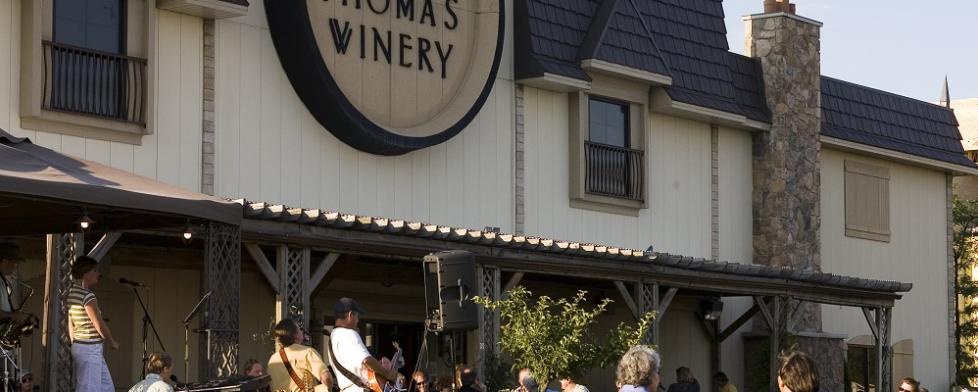 The Fall Season is slowly making it's way to central Indiana. This weekend should be a great mix of cool nights and warm days, and Hendricks County is offering ways to enjoy both. 
Looking to Relax? 
Kick off the weekend with great rock music from the band Impasse from Bloomington. They will play your favorites from the 70's, 80', 90's and the millennium at Chateau Thomas Winery from 7-10 p.m. Friday during the Music on the Veranda series.
This series is winding down for the summer, so this would be the perfect time to grab dinner from their outdoor grill and sip on some Chateau Thomas wine and local microbrews. 

How About an Eventful Walk Through the Park? 
Washington Township Park and Avon Town Hall Park have partnered to bring you Recreation Celebration on Saturday. Participants can choose to hike, bike, run, skate, hop, crab walk, etc. along White Lick Trail.
While on the trail, you will be greeted with activity stops to try like juggling, skating, gardening, balloon art, painting, and more.
This event is FREE and you can win prizes for participating like Indianapolis Zoo tickets, Sky Zone jump passes, Monster Mini Golf gift cards, and more. Start your adventure at the Cardinal Shelter at Washington Township Park anytime between 10 a.m.-noon. (The event ends at 1 p.m.)
Doggies Love the Cooler Weather, Too 
The 5th annual Bow Wow Bash is taking place this Saturday at Williams Park, 940 S. Locust Lane in Brownsburg from 10 a.m.-3 p.m. It's basically a party for dogs and their owners with a pup parade, temporary dog park, agility course and dog contests.
For more information, check out Kelly's blog post highlighting the event.
March on Over to Avon Band Community Day
On Saturday, the Avon Marching Band will host a family event from 5-8:30 p.m. While most students were relaxing during summer break, the Marching Band students were sharpening their skills and learning a new performance to continue their dominance with three Grand National titles and 11 State wins on their resume.
Their Community Day event will feature their new routine while raising money for the program. This family-friendly event also will include a car show, food trucks, kid activities, raffles and community vendors.
Admission is $5, and you'll want to bring money for the other events as well. All proceeds go to the Avon Band program.
I hope you have a great weekend in Hendricks County. This list should help get you started. For more things to do anytime, check out the Visit Hendricks County Events Calendar.