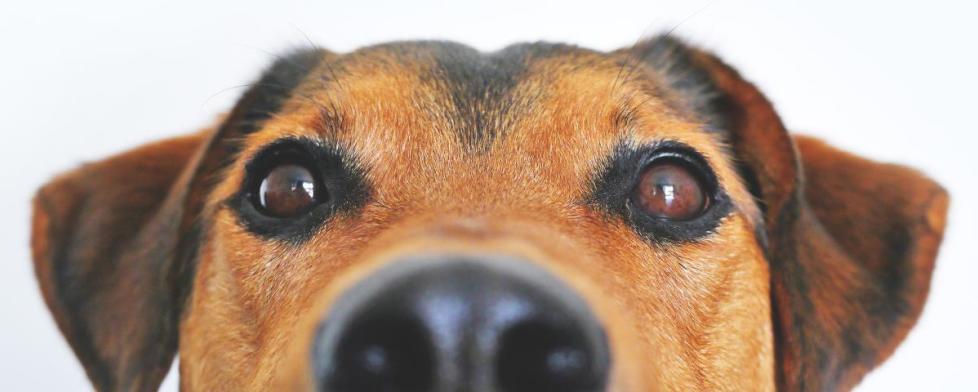 This weekend in Hendricks County, Indiana, is packed full of events! Spend Aug. 9-11 with us, runnin' down a dream, training your dragon, taking Fido and Spot to Woofstock, riding in a dragster, learning about police and firefighters and catching a meteor shower.
Here's what's on tap this weekend:
Tom Petty Tribute at Ellis Park
Are you a fan of the music of Tom Petty? Then you won't want to miss an Evening in Ellis Park, featuring a tribute band called The Heartbreakers. This free, family-friendly concert takes place on Friday night at 7 p.m. at the amphitheater in Ellis Park in Danville.
So bring a chair, blanket, picnic baskets, and everyone you know to Evening in Ellis Park, and you'll feel a whole lot better. You'll have to wait until Friday night, though, and we all know that the waiting is the hardest part.
For more information, click here.
Movie on the Hill at Avon Town Hall Park
Friday night brings another option for free family-friendly outdoor recreation when Avon Parks & Recreation shows a Movie on the Hill: How to Train Your Dragon at Avon Town Hall Park at dusk.
Arrive Friday at about 9 p.m. and set your chairs and blankets up on the hill below the shelters. A magician will be at this event before the movie begins, and Avon Parks & Recreation will give away 100 T-shirts before and during the film. Countryside Meadows will provide free popcorn and drinks, too!
For more information, click here.
Woofstock
Calling all dogs and their owners! Washington Township Park in Avon is the place to be on Saturday from 8 a.m. to noon for Woofstock! 
This fundraiser event costs just $5 per vehicle, and all canines are free! The money raised from Woofstock will help fund new amenities to Paw Park, the dog park there. There will be vendor booths, games and activities for dogs, demonstrations and educational sessions. There's live music, a silent auction, dog races and a dog and owner fashion show.
Looking to add to your family? ALL Creatures Matter Rescue, Inc. will have a booth with adoptable animals at Woofstock.
For more information, click here.
Pure Speed Drag Racing Experience
If you like to go fast, you must try the Pure Speed Drag Racing Experience at Lucas Oil Raceway in Brownsburg on Saturday between 8 a.m. and 5 p.m. It is sooo much fun!
I did a two-seat dragster ride with Pure Speed Drag Racing Experience a few years ago, and I'll never forget it. I wore a driving suit, helmet, gloves -- the whole nine yards. Then I climbed into the two-seater, where I was strapped in by professionals and taken down the Lucas Oil Raceway drag strip at speeds that topped 140 mph!
Not only did I experience the speed, but also the power of the race car vibrating through my entire body. It's something that any race fan needs to experience first-hand!
Want a glimpse at my experience? Click here to watch a video of it!
You can ride along in a dragster like I did, or you can fly down the strip as a passenger in a Camaro at over 100 mph, or you can even drive a dragster! To learn more about all of the options and pricing, click here.
Plainfield Police Department Community Partnership Day
If you or anyone you know is a fan of police officers and firefighters, the Plainfield Police Department Community Partnership Day should be on your to-do list this weekend. This event takes place on Saturday between 10 a.m. and 1 p.m. at Hummel Park in Plainfield and is free to attend.
Enjoy music, vendor booths, food, a kid's bike rodeo, bounce houses and other community activities. You will be able to interact with our first responders and see demonstrations from K9s and emergency vehicles such as police cars, fire trucks, police boat, Emergency Response Team (ERT) vehicles and more. 
For more information, click here.
Astronomy and the Perseid Meteor Shower
Take stargazing to new heights on Saturday at 8:30 p.m. by escaping the light pollution of the city and heading to McCloud Nature Park outside of North Salem for an Astronomy program, where thousands of stars twinkle like jewels in the dark night sky!
The Indiana Astronomical Society partners with Hendricks County Parks & Recreation naturalists to hold sky seminars and viewings at McCloud on select Saturdays this summer and fall. These programs, led by expert sky watchers, are geared for the novice astronomer and are completely free to attend. Telescopes will be set up for your use, or feel free bring your own.
As an added bonus, the annual Perseid meteor shower peaks at this time of year, and on Saturday night only, you'll have a chance to view the meteors from one of the clearest vantage points in Hendricks County! Bring folding chairs and blankets, and dress for the weather as this is an outdoor program.
For more information, click here.
As always, you can take a look at Visit Hendricks County's Events Calendar for even more ideas of things to do this weekend or anytime!