Our summer may be winding down, but it is the perfect time of year to be outside with friends and family. Looking for something fun and different to do this weekend? We have some ideas at 
Visit Hendricks County
. For a complete listing of Hendricks County happenings anytime, check out our
Events Calendar
.
Fulfill Your Need for All Things Auto:
I'm sure speed, motorcycles and cars sounds like the prrrfect weekend for some of you!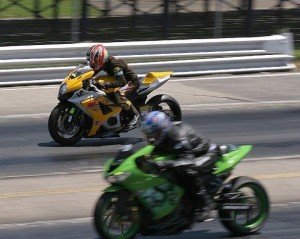 No Hatin' Drag Racing provides a positive venue for bikers to display their drag race biking talents Friday-Sunday at Lucas Oil Raceway. With more than 762 motorcycles in attendance last year this event is the largest motorcycle event in the Midwest.
While you're in town to see those two-wheel machines, why not head over to the nearby Avon WWII Memorial Charity Car Show on Sunday. Come out and support the greatest generation and help build the WWII Memorial Park in Avon. Admission is free, and the event will be from 9 a.m. to 3 p.m. at Avon Town Hall Park.
Summer's Sweet Sounds:
The end of summer signifies that you don't have many weekends left to partake in the many outdoor music options we have in Hendricks County. The good news is this weekend is packed with opportunities.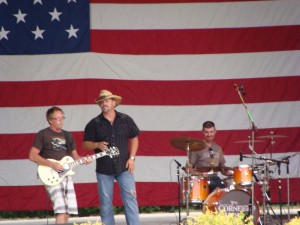 Free Summer Concert Series: Head to Washington Township Park's amphitheater from 7-9 p.m. Friday to enjoy Cornfield Mafia. Bring your blankets and a picnic and enjoy a night of great music in a beautiful setting in Avon.
Summer Sounds on the Square: The Downtown Danville Partnership invites you to a lively night of music Saturday on the historic Courthouse Square featuring the Blue River Band. For just $5, you can enjoy this great show. Lawn chairs are permitted, coolers are not. Beverages and food will be available for purchase inside the gates. Gates open at 6:30 p.m. and the show begins at 7:30 p.m.
The Art of Jazz: Head over to the Avon Town Hall Park for music, food and some art beginning at 4 p.m. Saturday. This free event includes family-friendly, art-related events including a public, hands-on painting project. The Cool City Jazz Band will take the stage at 6:30 p.m. for a two-hour performance.
Get Back to Nature: 
Gather up the kids or a group of friends for these fun outdoor events for all ages.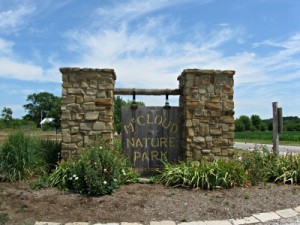 Indiana Rocks, Minerals and Fossils...Oh My!: Head out to the McCloud Nature Center on Saturday for some hands-on educational fun as you search the Big Walnut Creek for rocks with a guide. Learn about sedimentary, igneous, and metamorphic rocks, the rock cycle, and common uses of minerals in everyday items.
View the Night Sky at McCloud: Step away from the city lights to a place where you can see the stars truly shine. View the night sky through binoculars and telescopes that are provided, or you can bring your own. This free program is best for ages 8 and up.
Cheer on the Boys in Blue:
Get your Colts gear ready for a free
Colts Pep Rally at Metropolis
from 1-3 p.m. Sunday. Enjoy music, games, prizes, the Colts in Motion interactive traveling experience, chat with JD Cannon from HANK-FM, meet the Colts Cheerleaders and more.
As always, have a safe and exciting weekend!