Seasons greetings! It's time once again for the
Visit Hendricks County
's Weekend Primer!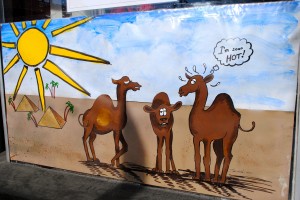 "But you're not Josh Duke," you're saying. No I am not. Josh just realized that Christmas is only two weeks away, so he's scrambling around trying to find
gifts for everyone
. (Mine better be big, shiny and expensive, Josh!) I didn't want to leave everyone twisting in the cold wind, though, waiting for the Weekend Primer, so I'm picking up Josh's slack. That's just the kind of guy I am. You already know about the
Winterland Light Show
and the
Clarence the Christmas Camel
window display in
Danville, Ind
., right? You can walk around the historic Courthouse Square in Downtown Danville at any time and read the Clarence the Christmas Camel story on business windows. (Hint: the story starts at 
Mayberry Cafe
, and then moves clockwise around the Square. And if you go after dark, the Courthouse Square is decorated all fancy with Christmas lights!) Winterland is down at Ellis Park, and it's just $8 a carload to drive through and see the fantastic light display.
(Don't tell anyone, but if you click here, you'll find a coupon for $3 off your trip through Winterland! It'll be our little secret.)
Winterland is open from 6-10 p.m. on Friday and Saturday and from 6-9 p.m. on Sunday, and Santa Claus will be there at the Train Station in the park on all three evenings! Bring your camera!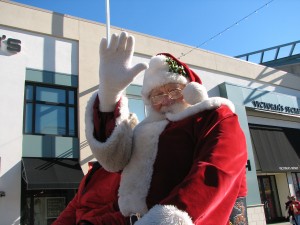 Speaking of Santa, the kids are probably itching to see him at this point. Fortunately, Jennifer Donovan recently found
9 places to see Santa
in Hendricks County. One of those places is, of course, at Winterland. Another place is in
Plainfield
, where you can find Santa at the
Plainfield Recreation & Aquatic Center
from 11 a.m. to 1 p.m. on Saturday. You can also decorate cookies, get your face painted, play in the bounce house and listen to Radio Disney, who will be on site. You can find the Big Guy in
North Salem
, too, where Santa will make a
grand entrance on a fire truck
at 1 p.m. on Saturday and make himself available for photos until 3 p.m. There will be crafts and treats, and all of this is happening at the Eel River Community Building. Can't make it to either of the early sightings of Santa? No worries! Santa's next stop on Saturday is back in Plainfield at
Strides to Success
, where you can spend
Christmas with the Ponies
from 4-8:30 p.m. in a heated barn. You can also make some Christmas gifts for your friends and family, enjoy some refreshments and play some reindeer games while you're there.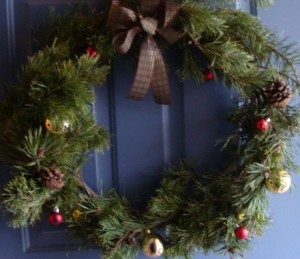 Are you crafty? Head out to
McCloud Nature Park
, near North Salem, on Saturday or Sunday at 11 a.m., 12:30 or 2:30 p.m. and
make a Christmas wreath
for your home! Registration is required by calling (317) 718-6188, but the program is
free
! How about a
Miracle on 34th Street
? The Hendricks Civic Theatre presents the classic Christmas story at 7:30 p.m. on Saturday and 2:30 p.m. on Sunday at their theater just north of Danville.
Click here
for more information. Hurry, though, because Friday's show is already sold out! Do you like music? Then you might be interested in the Hendricks Symphonic Society performing Handel's classic
"The Messiah"
at Avon Middle School South at 7:30 p.m. on Friday and again at 3 p.m. on Saturday. 
Click here
for more information.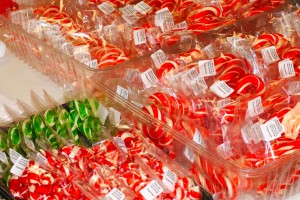 Finally, do you have a sweet tooth? I'm going to send you down to Martinsville, then, to the
Martinsville Candy Kitchen
. "But Eric," you're saying. "Martinsville isn't in Hendricks County! Even Josh knows that!" True, but they're on the
Rural Routes to Main Street Cultural Trail
, and I just visited the historic candy store recently and loved it. Head down there on Saturday at 10:30 a.m., 1 p.m. or 3 p.m. with the kids, and you can watch them
make candy canes
! How cool is
that
?! You can find the store on Facebook by
clicking here
. So as you can see, Hendricks County (and Morgan County) offers a lot of reasons to visit this weekend. Come see us! Now I'm just going to sit back and imagine what Josh is probably out buying me for Christmas right now...