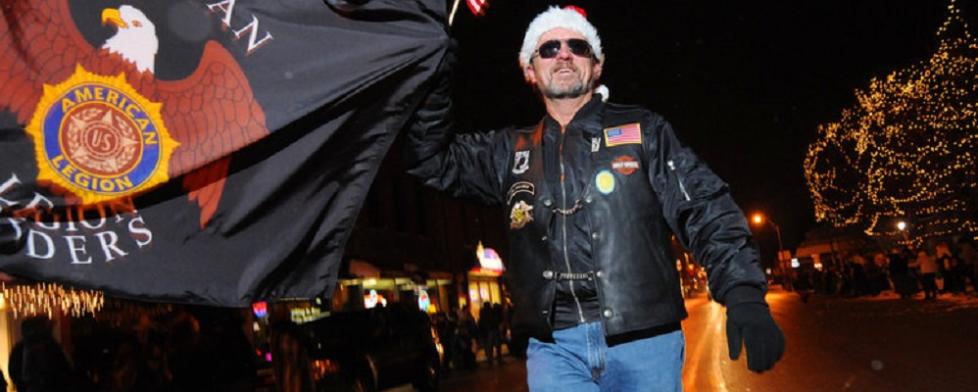 Now that Thanksgiving is over, Christmas season is in full swing here in Hendricks County. Here is a list of just some of the many Christmas events you can enjoy with the whole family this weekend. Remember to check out our Events Calendar for more activities this weekend or anytime.
The biggest one-day holiday shopping event in Hendricks County and perhaps the region returns this weekend to Plainfield. In its 46th consecutive year, Gingerbread Christmas has become a holiday staple to find unique, hand-crafted gifts.
This show features a juried process ensuring only the best artists and crafters remain to sell their wares. You will want to arrive early to have plenty of time to peruse the more than 100 booths. The event will be from 9 a.m. to 3 p.m. Saturday at Plainfield High School. You can get more details in this insider story.
I've been looking forward to the Christmas Under The Stars parade in Brownsburg for a while now. My family went last year for the first time and fell in love with this fun event.
Parade-goers can line up along Main and Green streets downtown to see all the floats decorated with Christmas lights. The parade starts at 6 p.m. Immediately following the parade, the Junior Grand Marshal will light the town Christmas tree, and children can also line up at Eaton Hall to meet Santa.
This event is FREE. Check out my recent insider story for more details.
Christmas In Coatesville
The town of Coatesville is holding its big Christmas celebration this weekend. The festivities will kick off with the lighting of the town Christmas tree at 6:30 p.m. on Friday.
Downtown shops will be open for Christmas shopping Friday and Saturday 10 a.m.-6 p.m. Vendors will be set up at the Community Building from 9 a.m.-5 p.m. on Saturday. Meet Santa and eat some chili at the Coatesville Firehouse at 8098 Main St. beginning at 6 p.m. on Saturday.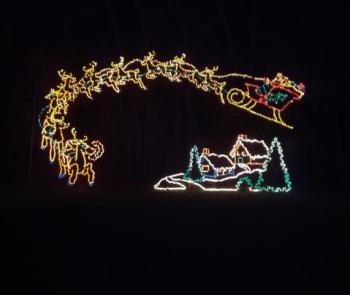 Winterland Christmas Light Show
Load up your kids and some hot cocoa and take a drive through Danville's Ellis Park this weekend to see an amazing display of Christmas lights. There will be hundreds of light displays, plus a 30-foot Christmas Tree display that is programmed to music you can listen to on your radio. You can even park the car near the Christmas tree and get family photos in front of a holiday backdrop.
The light show runs through Dec. 30. Hours are 6-9 p.m. Sunday-Thursday and 6-10 p.m. Friday and Saturday. Admission is $10 per car, but a $5 off coupon can be found here.
The town of Avon will hold its Christmas tree lighting celebration from 6-7 p.m. at Avon Town Hall on Saturday. Doors open at 5:30 p.m.
Activities will include crafts, snacks, Santa's arrival at 6 p.m., live music, train rides and a vortex tunnel. Additional parking will be available at Avon United Methodist Church.
Do you love classical music? A brass quintet and organist from the Hendricks Symphonic Society will perform a Christmas-themed concert at 2 p.m. Sunday at Calvary United Methodist Church in Brownsburg. The concert is free, but donations are requested to help with expenses.