As I sat down to write this week's edition of the Weekend Primer, I soon realized this is one of my family's favorite holiday weekends every year because there is so much going on in
Hendricks County
.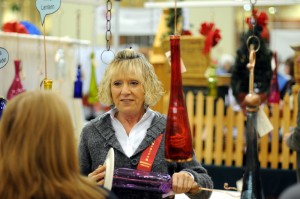 One of the biggest, and I could argue best, arts and crafts shows not only in this county but in all of Central Indiana is Saturday; a one-of-a-kind holiday festival featuring a nighttime parade; numerous Breakfast with Santa events and so much more await visitors to Hendricks County this weekend. The much-anticipated
43rd Annual Tri Kappa Gingerbread Christmas
event will be from 9 a.m.-3 p.m. Saturday. For you visitors out there you may not be familiar with this event, I will give you a bit of an insider tip. This is the event the locals here don't miss as people are usually standing at the Plainfield High School doors waiting to get in. What makes this show so unique is it is a juried show meaning every vendor must go through a rigorous screening process to insure everything sold inside is handmade and is of the upmost quality. More than 100 vendors made the cut this year. It does cost $3 a person to enter, but that entry fee benefits local charities. A local hotel is even offering a
Gingerbread Christmas overnight special
for those of you with a bit of a drive who would like to take in all there is to see in Hendricks County. If you are coming to Gingerbread Christmas anyway, I would recommend this package because it takes all the stress off you. But you will need to hurry! Quantities are limited and the offer expires Thursday.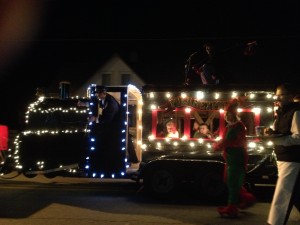 Later Saturday evening, take a short drive to Brownsburg for their annual
Christmas Under the Stars
event, which begins at 6 p.m. with their annual parade where every entry is teeming with holiday lights. This truly is an annual rite of passage in my household. Anywhere along U.S. 136 between Eastern Avenue and Ind. 267 is a great spot to watch the parade. Then make sure to head to Town Hall after the parade to visit with Santa and witness the annual lighting of Town Hall.
On Sunday,
Metropolis Mall
will host its annual
Shop.Dine.Give
event to give participants special VIP, after-hours shopping access from 6-9 p.m. while raising money for charity. This special event has plenty of deals, door prizes, food, entertainment and other surprises throughout the evening. For just $5 a person and with that money going to charity, why would you miss it? In addition to those bigger events, some free family activities include McCloud Nature Park in North Salem helping guests make
Natural Tree Ornaments
from 2-4 p.m. Saturday; Sodalis Nature Park in Plainfield hosting a
Winter Bird Hike
at 11 a.m. Saturday; as well as a number of Breakfast with Santa events. I would encourage you to peruse our
Events Calendar
at your leisure for more information and an up-to-the-minute list of events and activities. My family will be out there enjoying the festivities. I hope to see all of you as well.