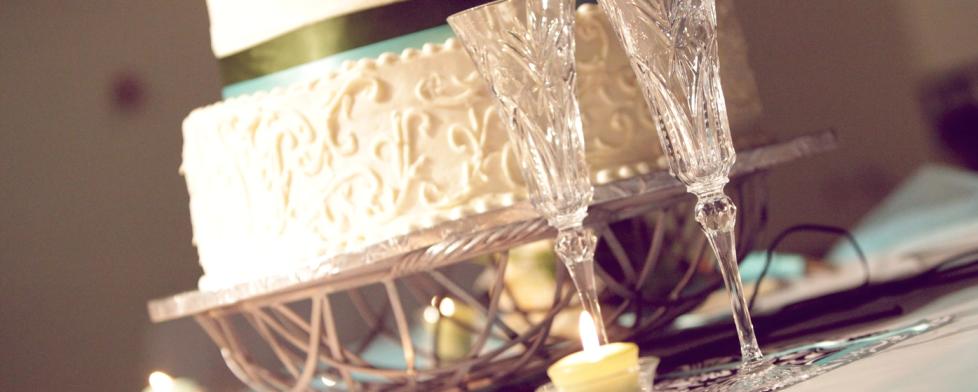 It's Hump Day, and I'm already looking forward to the weekend. What are your weekend plans? If you're not sure yet, take a look at what's going on in Hendricks County between February 26 and March 1.
Hendricks College Network's College and Career Fair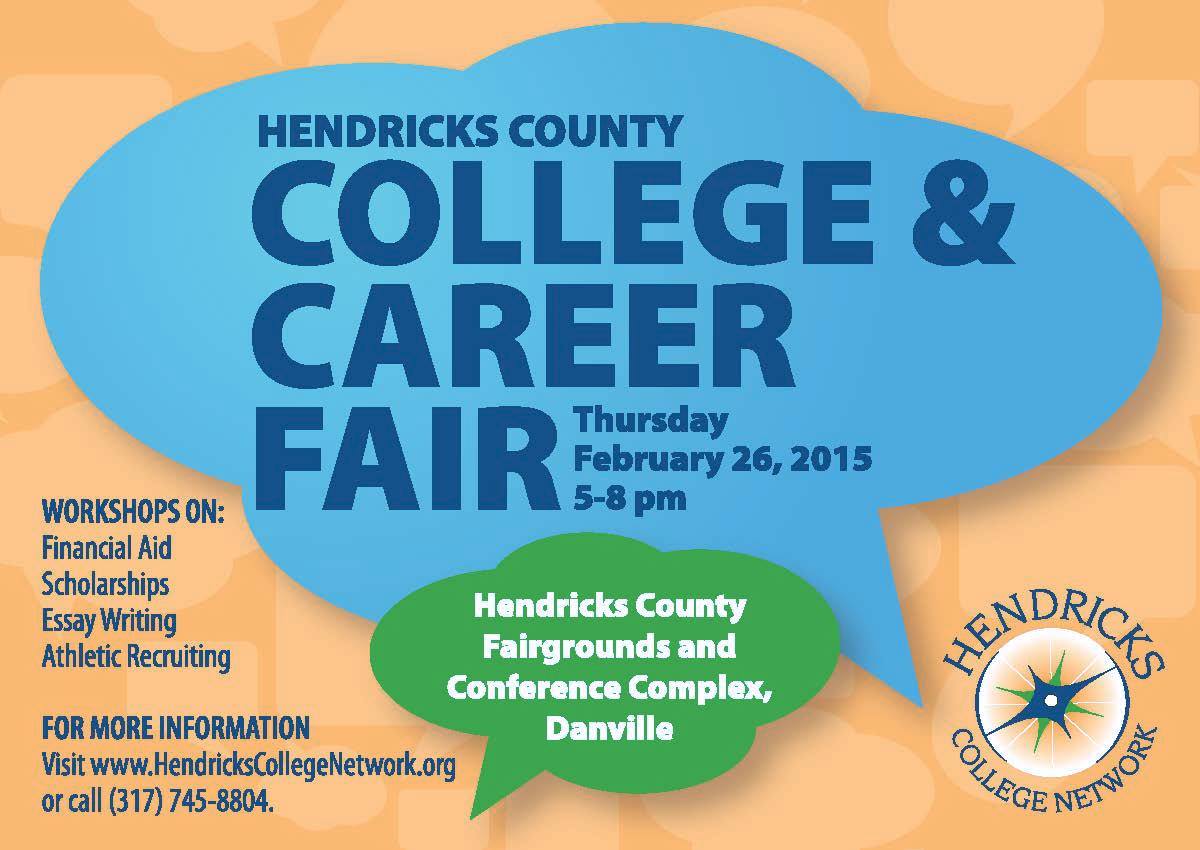 I'm cheating here a little bit because it's not quite the weekend, but the Hendricks College Network's College and Career Fair on Thursday is such a cool event that I want to let everyone know about it.
The event is being held at the Hendricks County 4-H Fairgrounds and Conference Complex in Danville, and starting at 5 p.m., it will offer workshops on financial aid for college, college scholarships, athletic recruiting and essay writing.
Then from 6 to 8 p.m., over 100 vendors will be in place, providing information about colleges, universities, trade schools, technical schools, military careers, graduate degrees and much more. Almost every single college in Indiana will be represented, as well as out-of-state schools like Seton Hall, Penn State and the University of Alabama. For the entire list of vendors, click here.
The cost to attend this awesome fair? Free.
Bring your high school kids with you and bring yourself if you've ever considered a career change, going back to school, or just seeing what some of your options are out there.
You absolutely do not have to be from Hendricks County to enjoy the benefits of the College and Career Fair. Come check it out!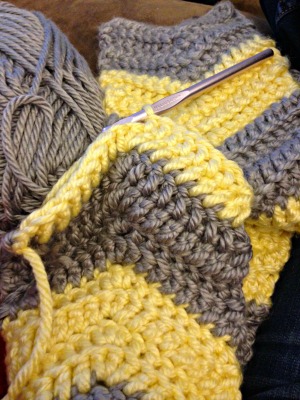 Roving Indiana Yarn Crawl
Knitters unite! The 2015 Roving Indiana Yarn Crawl begins Friday and lasts through March 15. Fifteen yarn shops around the state of Indiana participate in the yarn crawl, including Nomad Yarns in Plainfield and Sheep Street Fibers in Martinsville.
Knitting, crocheting, spinning and other yarn enthusiasts who participate in the yarn crawl can earn discounts and prizes, snag some giveaways, and enjoy a variety of trunk shows and events (including two at Nomad Yarns!).
For more information, click here. 
Hendricks Symphonic Society Mid-Winter Concert
In the mood for some music? The Hendricks Symphonic Society is performing at Calvary United Methodist Church in Brownsburg on Friday at 7:30 p.m. and again on Sunday at 3 p.m.
As part of their Elements Series, the Hendricks Symphonic Society invites you to attend "Water," which features music by Mendelssohn, Strauss, Mussorgsky and others. The concerts also feature guitarist Petar Jankovic from Indiana University.
Tickets are $12 in advance and $15 at the door. Student and senior rates are available. For more information about how to purchase tickets, click here.
To learn more about the "Water" concert and the Hendricks Symphonic Society, click here. 
Maple Sirup Days at McCloud Nature Park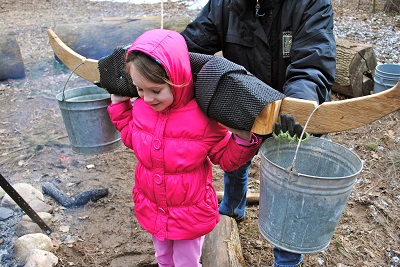 McCloud Nature Park, just outside of North Salem, hosts its fifth annual Maple Sirup Days and seventh annual Pancake Breakfast fundraiser this Saturday and again the following Saturday on March 7.
Learn all about how maple sirup is made, why I'm spelling it "sirup," and how Native Americans and colonial Americans made sirup. Then taste some McCloud Maple Sirup on all-you-can-eat pancakes inside the Nature Center.
Maple Sirup Days are free to attend. The Pancake Breakfast is a freewill donation fundraiser for Hendricks County parks.
The Pancake Breakfast runs from 8 a.m. to 3 p.m. on both days, and Maple Sirup Days run from 9 a.m. to 4 p.m. on both days. Make sure you call ahead to (317) 718-6188 to make your reservations for the Pancake Breakfast, as it is an outrageously popular event.
For more information, check out my blog post on the event from a few days ago. 
Brides-to-Be Expo
Ladies, if you have wedding bells in your future, you'll want to attend the ninth annual Brides-to-Be Expo on Saturday from 10 a.m. to 2 p.m. at The Palms Banquet and Conference Center in Plainfield. 
Over 40 vendors will be on site to provide you with everything you need to plan the perfect wedding from start to finish. Plus, the first 100 ladies who arrive will get a free wedding planner to help organize your big day!
Admission to this event is free.
As you plan the perfect wedding day, be sure to check out Kayla Hunter's recent blog post on why she will be getting married in Hendricks County.
Hurricanes Cornhole Tournament 
Finally on Saturday, the 9U Hurricanes orange baseball team is hosting a massive cornhole event at 10 a.m. inside the Hendricks County 4-H Fairgrounds Expo Hall in Danville that should be fun for the whole family.
At last check, just a few spots were available for two-person teams for $50 per team with cash prizes awarded. Food and drinks will be provided by Sun King Brewery and Chick-fil-A. A silent auction, disc jockey and kids activity zone will add to the fun. For more information or to register, visit this website. 
Come Visit Hendricks County and enjoy yourself this weekend!