I am so glad that I'm finally getting to talk about March in this week's Primer as we hopefully, mercifully can put one of the worst winters in recent memory in the rearview mirror. I have an interesting selection of Hendricks County activities to discuss this weekend.
Begin your weekend by enjoying the B's. Not the kind that buzz, but music as in
Brahms, Borodin, Britten, Bernstein by the Hendricks Symphonic Society
. Calling it a marriage of education and music, this concert, featuring music written by these four great composers, begins Friday night with another performance on Sunday afternoon at Avon Middle School South. Cost is $12.50 in advance for adults and $5.50 in advance for students. Tickets can be purchased online by clicking
here
.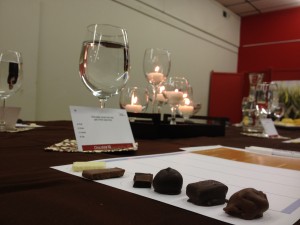 Confection Delights in Danville will host a pre-Mardi Gras chocolate tasting on Saturday called
Mardi Graz Mini Fete
. The tasting will include an hour-long session discovering a variety of chocolates hosted by confectioner Pamela Powell-Warden. A fun chocolate activity and treat to take home should make the day memorable. Cost is $25 a person and reservations are required. As I detailed in last week's Primer, the
Maple Sirup Days
at McCloud Nature Park in North Salem will provide a second weekend of fun and education if you happened to miss it last week or just couldn't get enough of that amazing event. One difference this weekend is the addition of the
Pancake Breakfast Fundraiser
both Saturday (9 a.m.-3 p.m.) and Sunday (10 a.m.-3 p.m). For the price of a freewill donation, you can devour as many pancakes as you can eat topped with sirup pulled from the trees and processed in the park. Reservations are required to get a seat, and they usually fill up fast. Call (317) 718-6188.