In hopes of setting an example for Spring, the Weekend Primer returns after taking a winter hibernation to highlight some of the exciting things to do in Hendricks County this upcoming weekend including options for families, farmers, nature lovers, history buffs and even those seeking a bit of culture. So, let's get right to it…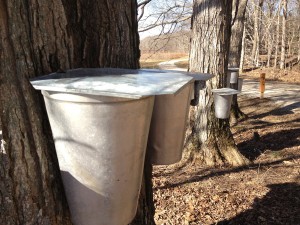 McCloud Nature Park in North Salem brings back its
Maple Sirup Days
for a fourth year this weekend as volunteers there being tapping the park's sugar maple trees and transforming the always-tranquil nature preserve into an old school maple syrup factory. This unique cultural event really caters to a vast audience with educational and historical components, and the fact that it is just plain fun.
Here is what I wrote about the event last year
to give you a better sense for what to expect. Eric, one of our insiders, will have a more in-depth look at this year's event next week after he attends this weekend. But here is my nut-shell version: Spanning two weekends again this year – Feb. 22-23 and March 1-2 – Maple Sirup Days provides an interactive experience for visitors to not only learn about the process but actually participate in hands-on demonstrations. The best part is the event itself is free other than its Pancake Breakfast Fundraiser on the second weekend. New this year, visitors can even experience enhanced demonstrations of Native American and colonial settler methods including how the lost art was first discovered.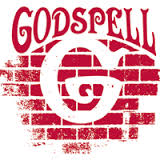 If theatrical performances are more your speed, Hendricks Civic Theatre might fit the bill with three showings of
Godspell
this weekend at the Longstreet Playhouse in rural Danville.
Godspell
presents a contemporary telling of the last days of Jesus in a rock musical format. Adult tickets are $15. Children and seniors are just $13. Showings will begin at 7:30 p.m. Friday and Saturday and 2:30 p.m. Sunday. If you can't get there this weekend, Hendricks Civic Theatre will have its three final showings next weekend – Feb. 28-March 2. For all you Purdue fans or just fans of good music, the
Purdue University Purduettes
will perform a benefit concert at 3:30 p.m. Sunday at Kingsway Christian Church in Avon. The concert will benefit the Kingsway Community Care Center, which provides medical and dental care to those in need. The Covenant Christian High School Chamber and Treble Choirs also will perform. Tickets are $10 for adults and free for those 18 and under and can be purchased in advance by calling Alan Brown at (260) 495-1700. Finally, calling all farmers in the area…The Hendricks County 4-H Fairgrounds and Conference Complex will host the
Second Annual Indiana Small Farm Conference
on Friday and Saturday. With more than 30 sessions to learn the latest about management, marketing, livestock and crop production and more, this is the perfect opportunity for small farmers to network with their peers, researchers, extension educators, producers and students. Registration is required. For more information, visit the
conference's website
. This of course is just a sampling of what you can do this weekend. Visit our 
Events Calendar
 anytime for more ideas and up-to-the-minute happenings in Hendricks County.