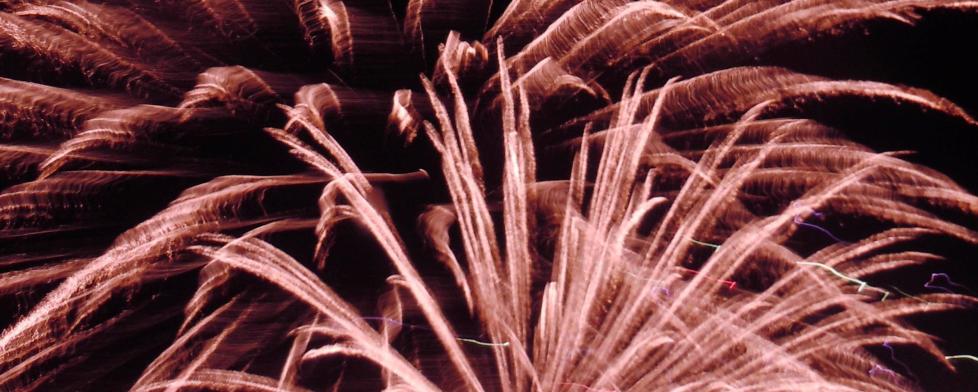 We've put together an extended edition of the Primer so that you can partake in all the fun that is happening over the Fourth of July holiday coming up Wednesday and other actiivities this coming weekend.
Brownsburg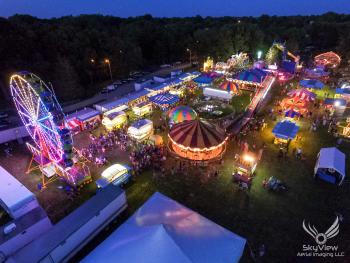 The town of Brownsburg will host a full week of Fourth festivities, including their popular annual parade.
The parade will begin at 10 a.m. Wednesday with a new route this year due to construction around Arbuckle Acres Park. It begins at Williams Park this year and will travel north on Locust to Tilden, east to Odell, and south on Odell ending at Sycamore Street.
Head to Arbuckle Acres Park for food, carnival rides and games beginning at 6 p.m. every evening this week. The fun is part of the Fourth of July Extravaganza hosted by the Brownsburg Lions Club.
Fireworks also will be shot off from a new location in the field between Eagle and White Lick elementary schools at dusk on Wednesday. Spectators can enjoy the show from the designated viewing area on the grassy lot on the southwest corner of Odell and Airport Road.
Parade begins at 10 a.m.
Food and fun at Arbuckle Acres Park beginning at 6 p.m.
Fireworks are set to begin at dusk.
Danville
The town of Danville will host its annual Family 4th Fest on Wednesday as well. This free event will provide a fun evening for the whole family. Food, games, inflatables, face-painting and fireworks. Need I say more?
Event will be held at Danville High School from 6-10:30 p.m.
Fireworks begin at dusk.
Plainfield
Head to Hummel Park for the Town of Plainfield's Fourth of July Fireworks Extravaganza on Wednesday. This free event is packed with fun. You'll find games, rides and inflatables for the kids, balloon and face-painting artists, food vendors, plenty of picnic space and live music by the local band The Outcasts.
Then, the Hendricks Symphonic Society will present a free concert at the park's Performing Arts Center - continuing through the fireworks display.
Pre-firework festivities begin at 5 p.m. and include food and fun for the whole family.
Hendricks Symphonic Society concert begins at 7:30 p.m. through the fireworks.
Fireworks display begins at 9:55 p.m.
But that's not all. There is still plenty of fun to be had this weekend...
First Friday Cruise-In 
If you aren't familiar with this summer event, this Friday is the perfect chance to become acquainted. The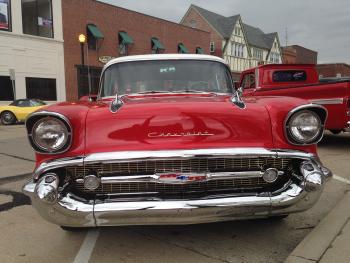 First Friday Cruise-In is a free car show featuring muscle, vintage and classic cars on display around the historic courthouse square in Danville. While the car display is the main event, this is a great opportunity to stroll the square and visit the local businesses.
Make an evening of it!
Where: 1 Courthouse Square, Danville.
When: 5-9 p.m. Friday.
4th of July Extravaganza 
I already mentioned that the Brownsburg Lions Club's 4th of July Extravaganza was a week-long event. Well, this is your reminder. So, if you already have plans for the 4th, you can still get in on the fun. Rides, games and yummy food - including delicious corn-on-the-cob at the Lions Club tent will still be available to enjoy all weekend.
Here are the details:
Where: Arbuckle Acres Park
When: July 2-7 from 6-11 p.m.
What: Festival with food, carnival rides and fun. Wristbands for rides are $19 per person.
Firefly Night Hike
McCloud Nature Park will host another great event this weekend that offers fun for the whole family. Bring the kids and learn about those natural fireworks in the night sky -- fireflies. 
When: 9-11 p.m., Saturday
Where: McCloud Nature Park, 8518 Hughes Road, North Salem
What: A night hike while exploring and learning about fireflies.
The cost for this event is $5 a person. Registered participants will receive a glow stick and a bug jar. You can register here.
Enjoy the upcoming Fourth of July holiday, but please be safe!