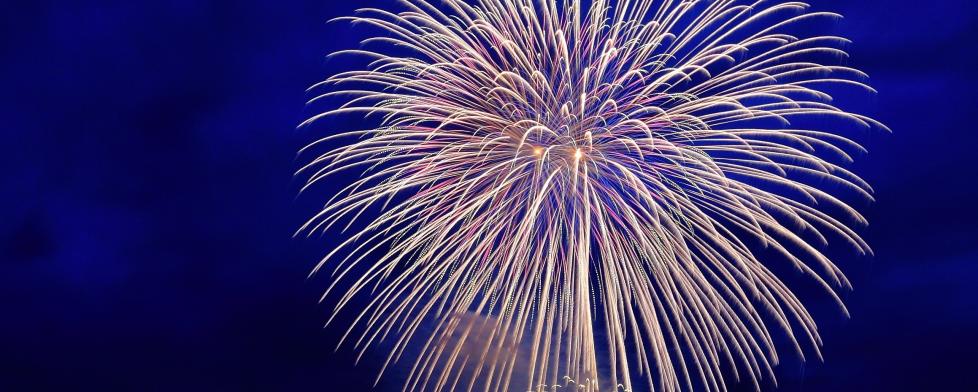 There's no shortage of fun things to do this Fourth of July weekend in Hendricks County.
My family has started a tradition the past few years of going to the Plainfield fireworks with some friends. We typically park at Plainfield Community Middle School, and then set up some chairs to watch the show. This year, I can't wait to see how my almost-1-year-old daughter reacts to the fireworks.
Be sure to check out Visit Hendricks County's Megan Strithar's recent blog entry for a more in-depth guide to Fourth of July festivals and fireworks this weekend. 
If you're searching for more fun things to do, I've go you covered.
Danville Farmers Market
This is the time of year when the farmers markets really start to come alive, since more produce is ready to be harvested. While Avon, Brownsburg, Pittsboro and Plainfield hold their farmers markets during the week, the Danville Farmers Market is on Saturday mornings.
I love the relaxed atmosphere at the Saturday morning market. So be sure to stop by to buy some food, take a look at some of the beautiful hand-crafted items for sale, and maybe even grab breakfast at the market. Danville's market runs 8 a.m. - 1 p.m. Saturdays on the historic Hendricks County Courthouse Square in Danville.
Firefly Night Hike
I absolutely love this time of year when the fireflies light up my back yard every evening. It's magical. This Saturday, Hendricks County Parks & Recreation is holding a Firefly Night Hike from 9:30-11:30 p.m at McCloud Nature Park in North Salem.
Participants will receive an insect jar and glow stick bracelet, and they will get to see fireflies communicate during a catch and release time on the trail. Registration is required by Thursday. Cost is $2 for children ages 2-12 and $4 for adults.
ET Bracket Series
Head over to Lucas Oil Raceway for the ET Bracket Series Sunday and Monday. This drag racing series is held several weekends throughout the year. Cost is $15 for adults, and free for children age 12 and under. Time trials begin at 10 a.m. 
Fourth of July Festivals and Fireworks
Brownsburg, Danville, Plainfield and Pittsboro all have fun festivities planned to celebrate Independence Day on July 4.
The Brownsburg Lions Club Extravaganza runs June 29-July 4. This festival includes carnival rides, music, food, a parade at 10 a.m. on July 4 and fireworks that night starting at dusk.
Danville's Family 4th Fest will start at 6 p.m. on July 4 at Danville High School.
Plainfield's celebration begins July 4 at 5 p.m. in Hummel Park. The Hendricks Symphony Orchestra will play at 7:30 p.m., and the fireworks show will begin at 9:55 p.m.
Pittsboro will have a parade at 1:30 p.m. July 4 and fireworks at 9:55 p.m. For more detailed information, check out Meghan Stritar's recent blog.
Running Events
If you want to get some exercise in the midst of all the Fourth of July festivals and cookouts, sign up to participate in the 10th Annual Blanton Woods 5K and 1 Mile Kid's Fun Run in Danville or the Run 4 Freedom in Avon. Both races are the morning of July 4.
First Friday Cruise-In
Head over to Danville Friday night for July's First Friday Cruise-In for a chance to see some really cool classic cars. The event runs from 5-9 p.m. on Danville's historic Courthouse Square. Check out Stephanie Porter's recent blog for more information.
This is just a sampling of all the things to do this weekend. For a complete list anytime, check out the Visit Hendricks County Events Calendar.
Have a great weekend!