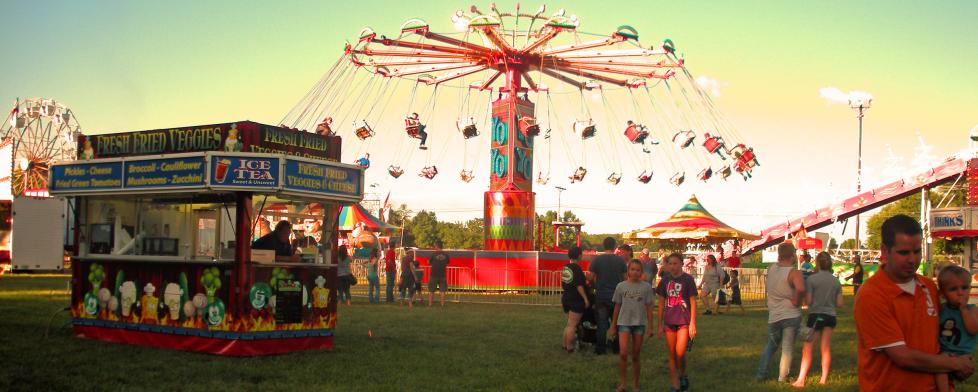 We've almost made it to the weekend! What are your plans after you clock out on Friday? We have a lot of excellent reasons to visit Hendricks County this weekend, including classic cars, a street fair, live music, guided outdoor painting and the Hendricks County 4-H Fair!
Let's see if any of these events tickle your fancy.
Cruisin' in Coatesville
If you're a fan of custom cars, antique cars, hot rods, motorcycles, tractors and more, you'll want to venture out to Coatesville on Saturday for the 5th annual Cruisin' in Coatesville Car Show and Street Fair.
Downtown Coatesville turns into a huge display of the coolest vehicles vying for the coolest trophies as each prize is hand-crafted and one-of-a-kind. Bring the whole family out to admire these works of art because Cruisin' in Coatesville is free to attend!
A freewill-donation breakfast runs from 7 to 10 a.m. at the Coatesville Volunteer Fire Department, hosted by and benefiting the volunteer firefighters who keep the community safe. There will be live music provided by a very popular local classic rock band, Pack of Chihuahuas, from 10 a.m. to 1:45 p.m., and vendors, family activities, a silent auction, and much more will entertain visitors throughout the day.
Be sure to vote for your favorite vehicle because awards -- including the Fan Favorite -- are handed out at 1:45 p.m.
For more information about this fun, free, family-friendly event, visit Cruisin' in Coatesville's website or Facebook page.
Plein Air Painting at Sodalis Nature Park
Hendricks County Parks & Recreation introduced a new guided outdoor painting program this year called Plein Air Painting, and its first two weekends at McCloud Nature Park have been quite popular.
On Saturday at 10 a.m., Plein Air Painting is coming to Sodalis Nature Park in Plainfield for the first time! Local artist Rachel Davis of The Purple Palette provides step-by-step instruction to painters of all experience levels (including no experience) as you paint a unique landscape to take home. Rachel brings all of the paints, canvasses and supplies -- all you have to do is register by midnight on Thursday ($30 per person) and come to Sodalis Nature Park on Saturday!
For more information, including how to register, click here.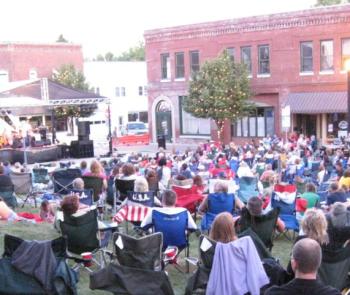 Summer Sounds on the Square
After you enjoy the painting in Plainfield or the festivities in Coatesville, make your way to downtown Danville for Summer Sounds on the Square on Saturday night. Gates open at 6:30 p.m., and another popular local band, Cornfield Mafia, takes the stage at 7:30 p.m.
Cornfield Mafia is from right here in Danville, and they play country music that is always a big hit with the crowd. Bring your family, friends, and lawn chairs to the historic Hendricks County Courthouse Square and enjoy an evening of outdoor live music for just $7 per person ages 21 and up (under 21 is free!).
Be sure to get a bite to eat and wet your whistle at the food court and beer garden!
Hendricks County 4-H Fair
The crown jewel of the summer -- the Hendricks County 4-H Fair -- begins on Sunday and runs all week at the Hendricks County 4-H Fairgrounds & Conference Complex in Danville.
The Fair kicks off at 8:30 a.m. on Sunday with a sunrise service, followed by the 4-H Horse & Pony - Sr. Western Show at 9 a.m. Activities, shows, and demos continue throughout the day, including a Read, Taste and Touch program for pre-schoolers, a wood-carving demonstration, the opening of the Hendricks Power Cooperative Exposition Hall, a parade, a hot dog eating contest, live music and much more.
Opening Day of the Hendricks County 4-H Fair ends with a bang at 10 p.m. with a fireworks show.
You can get more details about this event including eight reasons why fellow blogger Stephanie Porter loves it by clicking here.
Looking for even more stuff to do this weekend or anytime in Hendricks County? Look no further than Visit Hendricks County's Events Calendar to plan your trip! We look forward to seeing you!