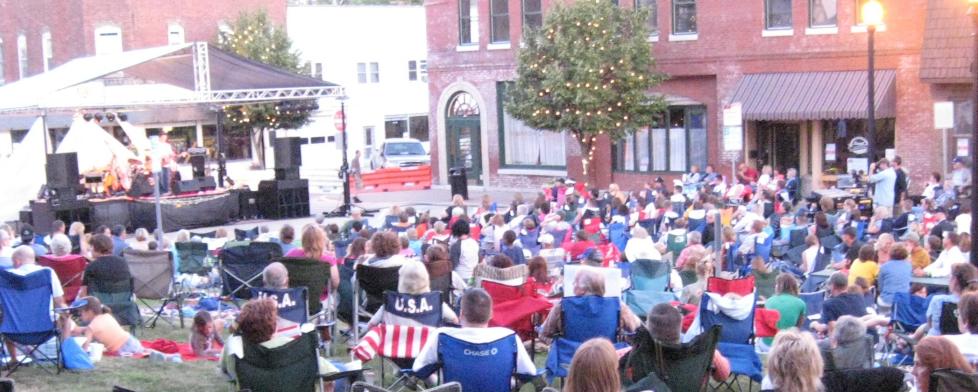 It's really hard to believe that in just a few weeks a lot of students will head back to school. Making the most of summer weekends becomes that much more important to my family this time of year. We're all chasing that summer sun. So, here are some ways to enjoy it this weekend:
Avon Optimist Club Fish Fry
When: 11 a.m.-9 p.m. Thursday-Saturday.
Where: Hendricks Regional Health (parking lot), 8244 E. U.S. 36, Avon.
What: Fish, tenderloins, hot dogs, fries, baked beans, coleslaw and more.
Come out and support the Avon Optimist Club as they serve up some good eats and raise funds to benefit youth in the community.
Brownsburg Festival of the Arts
When: 9 a.m.-3 p.m. Saturday.
Where: Arbuckle Acres Park, 200 N. Green St., Brownsburg.
What: 38th Annual Festival of the Arts, featuring more than 100 fine art and craft exhibitors, live entertainment, concessions and a kids area.
Details: Admission is free for those 12 years and under. Adult admission is $3.
Enjoy the creativity of local artists and inspire your own creativity at this annual art festival in the park. It's fun for the whole family. Learn more about this event in Kelly Wallace's recent post.
Bark in the Park, Splash in the Creek
When: 2-4 p.m. Saturday.
Where: McCloud Nature Park - 8518 Hughes Road, North Salem.
What: Bring your furry friends to hike the gorgeous trails at McCloud and cool down with a splash through Big Walnut Creek. 
Details: This awesome event is free. Dogs must be leashed.
Cruis'in In Coatesville
When: Car show 10:45 a.m.-1:45 p.m., Coatesville Fire Department breakfast 7-10 a.m., all on Saturday.
Where: Downtown Coatesville
What: Car show and street fair with scores of vehicles competing for unique hand-crafted awards, live entertainment, great food and good fun for the whole family.
Check out Kelly Wallace's post for more details on this charming small-town event.
Summer Sounds on the Square
When: Gates open at 6:30 p.m.; concert begins at 7:30 p.m. on Saturday.
Where: The historic Hendricks County Courthouse Square in Danville.
What: The Zanna-Doo Band - a local favorite, will perform an outdoor concert.
Details: Adult tickets for those 21 years and older are $7 (bring your ID), admission is free for those under 21 years of age. Coolers are not permitted, but food vendors and a beer garden will be available. Bring your lawn chair or blanket and get ready for this summer concert series to become a tradition.
Opening Day at the Hendricks County 4-H Fair
When: Activities and events begin at 8:30 a.m., Sunday, and the day concludes with fireworks at 10 p.m.
Where: Hendricks County 4-H Fairgrounds & Conference Complex, 1900 E. Main St., Danville.
What: Opening day of the 2016 Hendricks County 4-H Fair is going to be a full day of fun. A parade, 4-H shows, exhibits, demonstrations, yummy fair food, family fun and fireworks set the mood for this week-long event that runs from July 17-23. 
There is so much to do this weekend in Hendricks County. Have a good one!