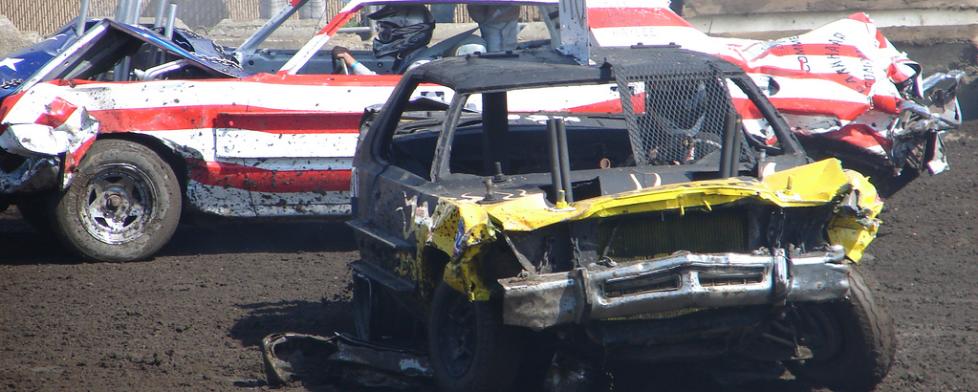 I've had the best summer here in Hendricks County, and I can't wait for more fun activities this weekend. Here are just some of the highlights:
Hendricks County 4-H Fair
The Hendricks County 4-H Fair started Sunday and the fun will last through Saturday, ending with the 36th Annual Demolition Derby at 7 p.m.
Be sure to set aside some time Friday or Saturday to explore the fairgrounds where you'll find animals, rides, vendors, and tons of delicious food. And you won't want to miss the demolition derby at the Co-Alliance Grandstands Saturday night.
Check the Hendricks County 4-H Fair website for a complete listing of events or this previous post to get an insider's perspective.
Admission is $5 per carload for those who park at the 4-H Fair or Danville Friends Church parking lots. Otherwise, tickets are $5 per person.
Lucas Oil Raceway Events
Lucas Oil Raceway has a busy weekend scheduled. The raceway will host the ARCA/CRA Super Series, a high-powered stock car racing series on Friday and the Sunco Race Fuels ET Bracket Series, a drag racing series, on Sunday. Visit the Lucas Oil Raceway website for daily schedules.
ARCA/CRA Super Series Tickets: Adults, $25 in advance and $30 at the door. Children ages 5-12, $10. Children 4 and under, free.
Sunco Race Fuels ET Bracket Series Tickets: Adults, $15. Children 12 and under, free.
Hendricks County Parks Events
Hendricks County Parks offers great educational programming for families and this weekend is no different, Ecologist Thomas Swinford will teach about Dragonflies and Damselflies and will take attendees on a hike through McCloud Nature Park in North Salem to see them in their natural habitat.
The program is scheduled for 2-4 p.m. on Saturday.
You can also learn about and search for snakes, turtles and frogs during the Herpetology: Reptiles and Amphibians program from 11 a.m.-1 p.m. Saturday at Sodalis Nature Park in Plainfield.
Both programs are free, and registration is not required.
Reflected Light 2016: A Midsummer Art Exhibition
If you're looking for a fun, free, family-friendly event, look no further than Reflected Light 2016: A Midsummer Art Exhibition. The exhibit will feature painting, ceramics, photographs and more and will be open from 6-9 p.m. Friday at Bread of Life Ministries in Avon. There will also be food and music at the event.
Remember, you can always find a listing of Hendricks County events here. Have a great weekend!