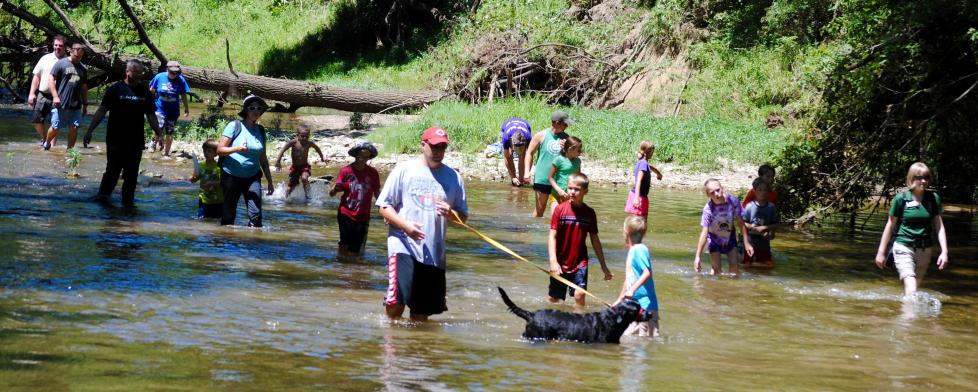 We have another busy summer weekend on tap here in Hendricks County, Indiana, with a celebration of peaches, some unicorns, a street car takeover, a hike up Big Walnut Creek and a "snowball" fight!
Which of these events sound good to you?
Beasley's Peach Party
Beasley's Orchard in Danville is hosting its second annual Peach Party on Saturday from 9 a.m. to 6 p.m. Admission is free.
Beasley's Orchard is known for their apples, but they also grow delicious freestone peaches there. Do you know the difference between freestone and clingstone peaches? If not, be sure to ask the folks at Beasley's Orchard while you're there.
During this event, you can sample Beasley's homemade peach pie, homemade peach cobbler and other peach merchandise. There will also be free admission to the Barnyard Bonanza Family Activity Area, where all ages can enjoy the Jumbo Jumper Pillow, cornhole, sports ball toss and more.
You can pre-order a half-bushel basket of fresh peaches by Wednesday for just $35, and pick them up at the Peach Party on Saturday. To order your peaches, click here.
Party in the Park
Brownsburg Parks & Recreation and the Central Indiana Enchanted Fairy Trail are joining forces to host a Party in the Park at Williams Park in Brownsburg on Saturday from 9 a.m. to noon. 
Half Pint Hooves will provide a petting zoo that includes mini donkeys, mini horses, and goats from 9 to 11 a.m. Pony rides and a photo opportunity with their mini unicorn are also available.
The event also will include crafts, face-painting and fairy story time from 9 to 11 a.m. Circle City Steel will play reggae music from 10:30 a.m. to noon, and there will be a rock-climbing wall on site, plus food trucks, inflatables, yard games and zorb balls.

Admission to this end-of-the-summer party is free! Learn more on Facebook by clicking here.
Street Car Takeover
Motorsports fans, head out to Lucas Oil Raceway in Brownsburg on Saturday and Sunday for drag racing, drifting, roll racing and more when the Street Car Takeover comes to the track! Drivers will compete for their share of more than $20,000 in prize money over the weekend.
Street Car Takeover is the premier Motorsport tour of the year with quarter-mile and 1/8-mile drag strip/roll racing events, a car show, a dyno exhibition and an epic night-meet combine featuring all makes of exotics, imports and domestics. The organization travels the country throughout the year, bringing the excitement of street cars to fans everywhere.
The Night Meet is on Friday from 5 to 11 p.m. at the Twin Peaks restaurant in Indianapolis, and then the gates open at Lucas Oil Raceway on Saturday at 1:30 p.m. when the racing begins. The event continues on Sunday beginning at 11 a.m.
Admission is $20 per day or $35 for both Saturday and Sunday. Kids ages 12 and under are free. For the full schedule of events, click here.
Cool Off at McCloud Nature Park
The naturalists at McCloud Nature Park outside of North Salem will offer two ways to beat the heat this weekend. 
On Saturday at 1:30 p.m., grab your water shoes because you'll be hiking up the Big Walnut Creek during the Creek Stomp Hike! It's a great way to cool off and see the fish, birds and bugs that call the creek home. Wear closed-toe shoes, bring towels, and don't forget your water bottle. This program is free to attend and is recommended for ages 6 through adult.
Then on Sunday at 2 p.m., the naturalists will host a Christmas in July "Snowball" Fight! Hurl sponges full of water at each other to beat the heat! Be sure to wear clothes and shoes that can get wet, and bring some swimming goggles if you have them. This program is also free to attend, and it's appropriate for all ages.
Find More Events
These aren't the only events taking place this weekend, so be sure to take a look at Visit Hendricks County's Events Calendar for even more ideas of things to do this weekend or anytime!