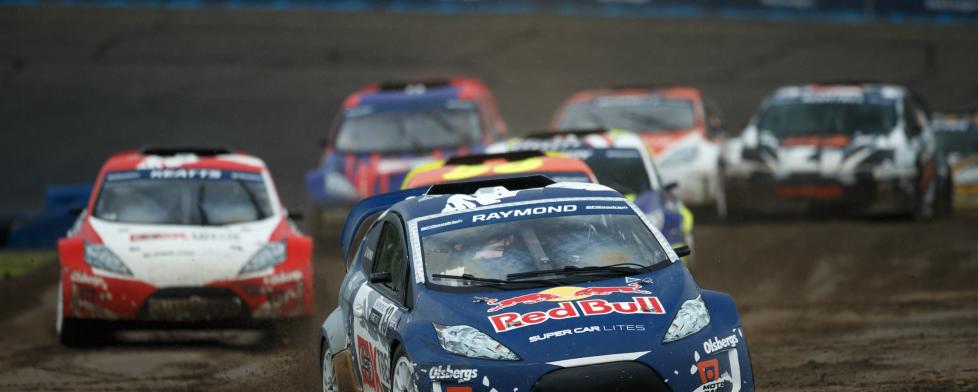 Hopefully you've taken advantage of some of the 4th festivities in Hendricks County. The fun continues this weekend with some really great events that you won't want to miss.
National Powwow
Come enjoy all the beauty and excitement of the American Indian culture during the National Powwow event, which begins Thursday and runs through Sunday.
This event has it all including plenty of entertainment, but an equally educational experience for the whole family. Inter-tribal dancing, music, crafts, food, activities for the kiddos and the tipi village are just some of the unique and impressive things you'll find at this event.
You can read the preview I wrote a few weeks ago and get all the details here.
National Powwow is held every three years, so you know that organizers and participants are eager to entertain and celebrate. Be their guest and join the fun.
This event is held at the Hendricks County 4-H Fairgrounds & Conference Complex, 1900 E. Main St., Danville.
Red Bull Global Rallycross
For the first time, Red Bull Global Rallycross will come to Central Indiana at Lucas Oil Raceway in Brownsburg. Get your tickets and get ready for some exciting racing. These small cars pack a punch and their skilled drivers will undoubtedly put on quite the show. These racers will compete door-to-door on mixed surfaces with massive jumps all while going really fast, of course.
Even if you're not a typical racing fan, I'm certain you'll enjoy this event. Unlike other racing series, Global Rallycross is full of action and suspense from start to finish. Another difference is that you won't find much break in the excitement -- a major plus for those like me that have a short attention span -- and the "pits" or paddock is open to the public with driver autograph sessions throughout the event.
Rallycross wants fans to feel like they are a part of the action, and free to meet the drivers, get a close up of their amazing cars and watch the mechanics do their thing.
Racing begins at noon and goes until 9:30 p.m. on both Saturday and Sunday at Lucas Oil Raceway,10267 E. U.S. Hwy 136, Indianapolis.
We even have a discount specifically for our readers. Get 35 percent off general admission tickets by clicking here and using the promo code HENDRICKS35.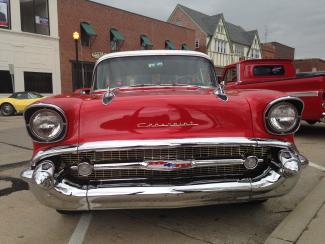 First Friday Cruise-In
Nothing says summer like the First Friday Cruise-In car show on the historic Hendricks County Courthouse Square in Danville. Stroll the square and take in the variety of classic, muscle, vintage and sports cars on display. All of which is free of charge. It's the first Friday of July, so if you haven't had a chance to enjoy this event you'll want to stop by. 
I love this summer event because it's super casual, and you don't need to wait for a whole evening to free up in your schedule. Stop in for as little or as long as you'd like. It's also a great opportunity to check out some of the small businesses in and around the square and enjoy a summer evening outside.
This event runs from 5-9 p.m.
CSI: Tracking at McCloud Nature Park
Nature lovers, explorers and little detectives will get a chance to learn how to read the clues left behind in nature on Saturday. Join park naturalists from 10 a.m.-noon at McCloud Nature Park, 8518 N. Hughes Road, North Salem, for tips on how best to track animals using clues they leave behind. You never know who or what you're sharing the trail with. Well, after this "training," maybe you will.
This is a free event. Be sure to wear supportive footwear and pack plenty of water.
For more great things to do this weekend or anytime, check out the Visit Hendricks County Events Calendar.
Have a great weekend exploring and enjoying Hendricks County!