Lots of music and food, some racing, and the beauty of the great outdoors: these are the makings of a perfect June weekend in Central Indiana. What follows is a list of fun activities coming up this weekend in Hendricks County, but remember you can search for things to do any time by going to the
Visit Hendricks County Events Calendar
.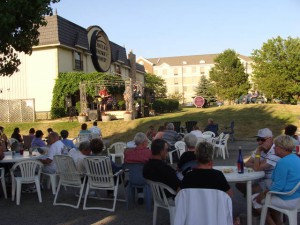 The music and vittles start in Plainfield at
Chateau Thomas Winery
, with their popular series,
Music on the Veranda
, featuring Marvin Parrish this week from 7-10 p.m., Friday. Literally just across the street that same evening, wedding band Ashley and the Cosmos offers popular hits to enjoy over your dinner during
Music on the Deck
at
The Coachman
, from 8 p.m.-midnight. A different variety of music arrives Saturday night in Plainfield when the
Indy Jazz Orchestra
 performs free of charge beginning at 7:30 p.m. as part of
Hummel Park's 2014 Summer Concert Series
. A bit to the northwest,  
Summer
Sounds on the Square
 features hometown favorite Levi Riggs with a $5 show, beginning at 7:30 p.m. on the Courthouse Square in Danville. The under-21 crowd is free, lawn chairs are welcome, and food and beverages will be available all around the venue. For more summer music options in Hendricks County, check out this
post
. If music isn't on the docket for the weekend, perhaps some racing will do. Beginning Thursday, Brownsburg's
Lucas Oil Raceway
hosts
The 10th'Annual Jeg's US Open Bracket Championship 
-- a four-day event with $20,000 up for grabs.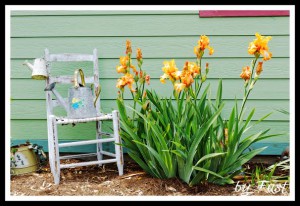 If being one with nature is your idea of a relaxing weekend, be sure to visit The Plainfield Garden Tour. This event showcases some of the most beautiful gardens in town on Saturday and Sunday afternoons. You can read more about this garden tour and a Brownsburg Garden Tour the following weekend by clicking here.
Want another reason why Saturday is a great one to spend outdoors? It's the longest day of the year (and then, it just gets shorter. Think about this past winter. *SHUDDER*).
Finally, in honor of the Summer Solstice, Sodalis Nature Park hosts the Summer Solstice Hike from 11 a.m.-noon. This event is full of trails and discussions of how the solstice is and has been celebrated by cultures across the globe.
Whatever your idea of a great time -- from high-speed to go-your-own-speed in sneakers or dancing shoes -- Hendricks County offers the solution. Have a fantastic weekend!