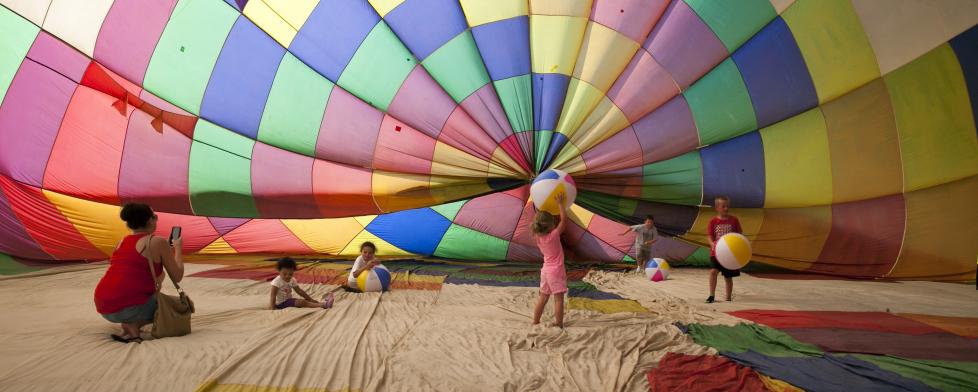 The last weekend of June is approaching, and with it, we bid adieu to the first half of 2019. Hendricks County, Indiana, has some fun weekend activities on tap, so make plans to join us for a great time!
As always, you can check out the Visit Hendricks County Events Calendar anytime to find more things to do beyond what I list below.
Hazelwood Fish Fry
Get your weekend started with a full belly and a ton of fun at the 64th Annual Hazelwood Fish Fry from Thursday through Sunday. Held in the little community of Hazelwood, just west of the I-70 and State Road 39 interchange, this three-day event features great food, rides and entertainment.
Activities begin at 7 p.m. on Thursday with live entertainment by Joe Glover, the Tri-County Lawn Mower/Mini Rod Pull and more. All pull strip events throughout the weekend are free to attend.
Friday's events kick off at 5 p.m. with the adult pedal pull at 6 p.m., a children's pedal pull at 6:30 p.m. and a heavyweight horse pull at 7:30 p.m. After the horse pull, stick around for the burnout contest!
The festival will continue throughout the day Saturday with truck and tractor pulls that evening at 5 p.m. The festival concludes at 10 p.m. with a gala fireworks display.
Be sure to hit the ATM before heading to Hazelwood because food lines are cash only.
Geocaching at McCloud Nature Park
Adults and teens, get ready for a high-tech treasure hunt at McCloud Nature Park near North Salem at 10 a.m. on Saturday during their Geocaching program! Get plenty of practice using a GPS receiver. Discover the skill of geocaching, GPS navigation and how it works and how to do everything safely.
You will also get to try your hand at hiding and finding geocaches. This program is great for beginner geocachers. All equipment is provided, and it costs just $10 a person. Advance registration is required by midnight on Thursday. Click here to register.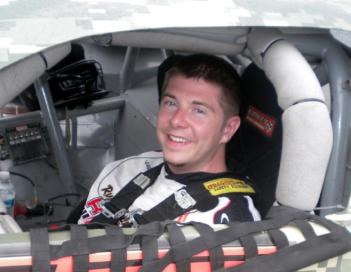 Rusty Wallace Driving Experience
Fulfill your need for speed by riding in or driving a stock car around the oval at Lucas Oil Raceway in Brownsburg on Saturday during the Rusty Wallace Driving Experience!
Choose from a 3-lap or a 5-lap ride-along experience, or take the wheel yourself in one of seven different driving experiences! Who wouldn't want to thunder around an oval track in a stock car?! Book your experience -- or one for the speed junkie in your life -- in advance by clicking here.
Hendricks County Rib-Fest and Avon Balloon Glow
The Hendricks County Rib-Fest and Avon Balloon Glow at Kingsway Christian Church in Avon is a big annual event that's a lot of fun for the entire family. This year's event is on Saturday, beginning at 4 p.m.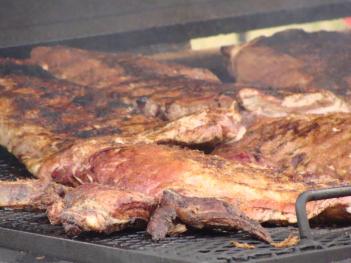 A local tradition since 2005, this event features live entertainment, games for kids, lots of food and fireworks. Local restaurants compete for "best ribs" and "best sauce" bragging rights as judged by the local tasters. 
On top of all that, there is a Rib Run and the Avon Balloon Glow to add to the exciting activities planned for the evening. So bring your chairs, blankets (don't forget the family) and come on out to enjoy a fun time!
For more information, check out Stephanie Porter's festival guide by clicking here.
Living with Coyotes
I work for Hendricks County Parks & Recreation, and we get countless phone calls and questions about coyotes. Many of the concerns expressed about coyotes are based on rumors, old wives' tales or other false information. So, on Sunday at 2 p.m. at McCloud Nature Park, we're presenting a program called Living with Coyotes.
This educational program on coyotes will feature a presentation provided by Indiana Department of Natural Resources (DNR) Urban Wildlife Biologist Megan Dillon. Topics covered include guidelines for living safely with coyotes near the home, coyote biology and a history of coyotes in Indiana. There will be plenty of time for questions and discussion.

This program is free to attend and is recommended for teens and adults. The program is held inside the McCloud Nature Center, so weather won't be a factor. And after the program, explore the 232 beautiful acres of the park!
I hope to see you in Hendricks County this weekend!