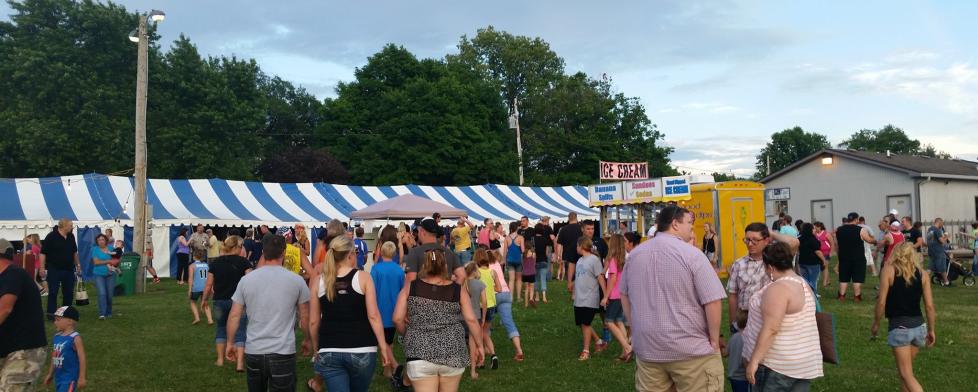 It's shaping up to be a sunny and dry weekend here in Hendricks County, making it a great opportunity to get outdoors and enjoy a number of fun activities that are taking place all around the county.
We have fish, fireworks, a parade, custom cars, live music, fresh fruits and vegetables and fun in nature to choose from, making Hendricks County the place to be this weekend no matter what you're interested in.
Amo Fish Fry Festival
Headlining this weekend's activities is the 67th annual Amo Fish Fry Festival that will be held Thursday through Saturday at the ball diamonds next to Mill Creek West Elementary School in Amo.
Benefiting the Amo Volunteer Fire Department and the Cascade Youth League, the Amo Fish Fry Festival features delicious food, games, bingo, live music, vendors, a 5K run/walk, live demonstrations, a parade and more.
All of it culminates on Saturday night in a spectacular fireworks display followed by a "big money" bingo game where someone will walk away with a $500 cash prize!
For everything you need to know about this year's Amo Fish Fry Festival, click here.
Danville Farmers' Market
If you're after some fresh fruits and vegetables, baked goods and other handmade items, you'll want to come out to the historic Hendricks County Courthouse Square from 8 a.m. to noon on Saturday for the Danville Farmers' Market.
This event is a "producer's market," which means that all items there must be grown, made, baked or constructed by the vendor. No resale items are permitted. You'll find the freshest food along with a variety of other handmade items for sale, like the all-natural insect repellent that my wife recently purchased there.
(Insider tip: While you're at the Danville Farmers' Market, make a point of stopping in at Red's Donuts. Their donuts are a family favorite in our house! Yum!)
Slamology
Car enthusiasts, you'll want to make your way out to Lucas Oil Raceway in Brownsburg on Saturday and Sunday for the 14th annual Slamology.
Over 50 custom vehicle classes, such as hot rods, imports, low riders, mini trucks, motorcycles and much more, will be on display during Slamology as owners vie for prizes and audience appreciation. Additionally, there will be live music, a kids' zone, a car stereo system contest, a tattoo contest, a bikini contest, vendors, live demonstrations and more.
For more information about Slamology, click here.
Nature Play Day at Sodalis Nature Park
If your kids are spending a little too much time in front of their computer or gaming system screen, bring them out to Sodalis Nature Park, right outside of Plainfield, for Hendricks County Parks & Recreation's Nature Play Day on Saturday from 11 a.m. to 1 p.m.
Park Naturalists will be there to guide families in using bug-catching tools, operating binoculars to bird watch and participating in other fun nature-related activities. Bring a fishing pole and some bait and enjoy some catch-and-release angling on the fishing pier or around the banks. Hike the trails and take photos (you can even submit your best nature photos to Hendricks County Parks & Recreation for their 2018 wall calendar photo contest!), learn about nature on any of the multiple interpretive signs throughout the park and enjoy some fresh air and tranquility. Be sure to bring a sack lunch and some water!
For more information about Sodalis Nature Park, click here.
With everything that we have going on here this weekend, why wouldn't you want to spend it with us in Hendricks County? See you this weekend!