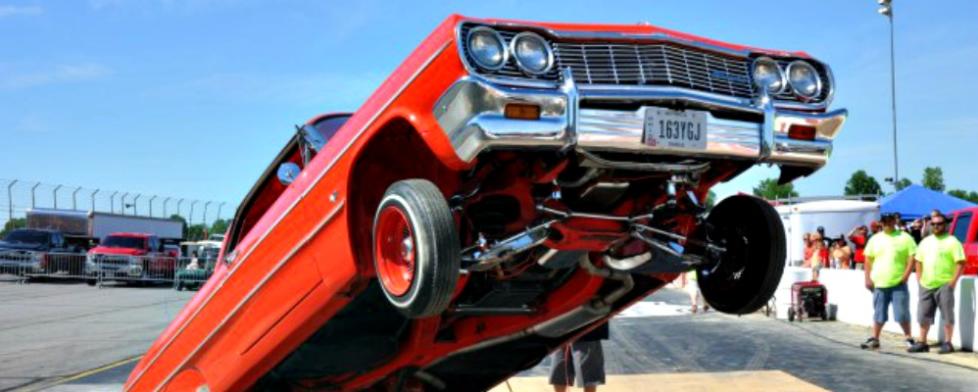 With summer kicking off, it's not hard to find something to do in Hendricks County this weekend. The difficult part will be narrowing down all of the possibilities; so in this week's Primer, I'm doing something a little different, picking my favorites based on specific interests.
Enjoy and remember you can check out our full Visit Hendricks County Events Calendar anytime online.
Live Performance Attendees
The Hendricks Civic Theatre will host their final weekend of Inherit the Wind. This production is based on the 1960 film about a non-fictional court case regarding a science teacher that taught evolution.
Dates: Friday, Saturday and Sunday at various times
Longstreet Playhouse: 4998 North County Road 100 E, Danville, IN 46122
Festival Goers
Head to Amo this weekend for their 66th Annual Fish Fry Festival. This small town goes big during this three-day event. They have the classic Midwest festival attractions like antique tractor displays, live music, cruise-in car show and parade; but they also have a helicopter landing during the festival, fireworks and carnival rides.
And probably the biggest attraction: the classic fish fry of course hosted by the Amo Volunteer Fire Department and Cascade Youth League. You can find the complete schedule on their Facebook page.
Thursday, Friday and Saturday
Mill Creek West Elementary School: 4704 Pearl St., Amo
Nature Lovers
Several Hendricks County organizations are participating in ICAN's (Indiana Children and Nature) Nature Play Days this year. These events encourage kids to explore nature through unstructured play. McCloud Nature Park is a wonderful place for exploration, and Friday naturalists will help  kids investigate land and aquatic critters and learn how to use tools that can help in nature discovery.
Avon Parks and Recreation and the Avon-Washington Township Public Library are teaming up for a StoryWalk Read-a- Long. While participants walk the trail between the library and Avon Town Hall Park, they will find a story to read along the way. Local celebrities will also be popping up on the trail, and everyone who completes the trail will be entered to win prizes.You can come anytime between 9 and 11 a.m. Saturday. Click here for more information from their Facebook page.
Gearheads
This is Slamology weekend at Lucas Oil Raceway, which if you love cars, music and having a good time is something you don't want to miss. I live close to Lucas Oil Raceway and drove by this automotive and music festival last year; and let me tell you it looked like a really great party. Slamology is the largest car show of its kind with more than 1,000 vehicles on display competing in over 50 categories.
None of the events will happen again this year so pick your favorite and enjoy your weekend in Hendricks County!