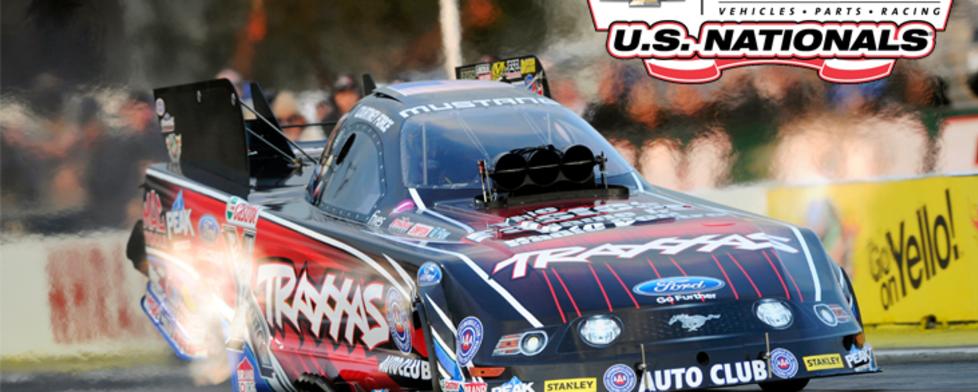 Labor Day weekend is upon us here in Hendricks County, Indiana, and it's a perfect opportunity to bring the family to the area for the long break from the working world. Whether you enjoy the thunder of drag racing, the peace and quiet of Mother Nature or a trip back in time, Hendricks County is the place to be this weekend.
Chevrolet Performance U.S. Nationals
The Stanley Cup, World Series, and Super Bowl of drag racing comes to Lucas Oil Raceway in Brownsburg this weekend when the NHRA Chevrolet Performance U.S. Nationals roar into town.
Qualifications begin on Wednesday and Thursday, but the meat of the competition is from Friday through Monday when all of the biggest names in drag racing convene at Lucas Oil Raceway to battle it out in Pro Mod, Pro Stock, Top Fuel, Nitro and many other classifications on the straight track.
Don't miss out on the family fun and festivities of Chevrolet Performance U.S. Nationals! For the Top 10 things to know about the crown jewel of drag racing, click here.
For everything you need to know about the schedule, how to score tickets, all of the festivities surrounding the main event and more, click here.
North Salem Old Fashion Days
Over in the northwest corner of Hendricks County, the quaint little town of North Salem becomes the hotbed of family fun this Labor Day weekend during the 43rd Annual North Salem Old Fashion Days beginning Saturday and continuing through Monday.
Festivities kick off on Saturday morning with the largest parade in Hendricks County, and then it's three days full of live music, entertainment, truck and tractor pulls, horse pulls, bed races, eating contests, shopping, food and much more family fun.
If you're a bicyclist, don't miss out on the Old Fashion Days Bicycle Tour, which will take you on an 11-mile or 34-mile course around the county.
To learn more about the Labor Day tradition of North Salem Old Fashion Days, click here.
McCloud Prairie Maze
Just a hair to the southwest of North Salem sits 232 acres of natural beauty in McCloud Nature Park, and one of the most popular features of that park -- its annual McCloud Prairie Maze -- opens on Saturday!
You won't need compound eyes or antennae to enjoy this year's McCloud Prairie Maze, but strong legs will help you navigate the grasshopper-themed attraction. Cut into the tallgrass prairie at McCloud Nature Park, the Prairie Maze offers a half-mile trek for the entire family, assuming that you navigate correctly.
Grab a map at the Nature Center or at the entrance to the Prairie Maze and see if you can make your way through the grasshopper's head, abdomen, and thorax without making any wrong turns.
While you're there to explore the Prairie Maze, be sure to check out the Nature Center, the live honeybee habitat, the historic truss bridge, Big Walnut Creek, 6.5 miles of trails and all the other attractions at McCloud Nature Park.
The park is open from dawn to dusk daily, and admission to the park and to the Prairie Maze is absolutely free. The Prairie Maze remains open daily through Halloween. For more information, click here.
(Insider tip: Have you ever wanted to try to weave a basket? There is a Basket Weaving class at McCloud Nature Park on Saturday at 1 p.m. that's perfect for beginners. Learn more, and register by midnight on Thursday, by clicking here.)
Explore Hendricks County over Labor Day Weekend
These are just a few of the family-friendly ways to explore Hendricks County over Labor Day Weekend. To learn about even more happenings over the long weekend, be sure to check out our Events Calendar to find something that's perfect for you!
See you this weekend!