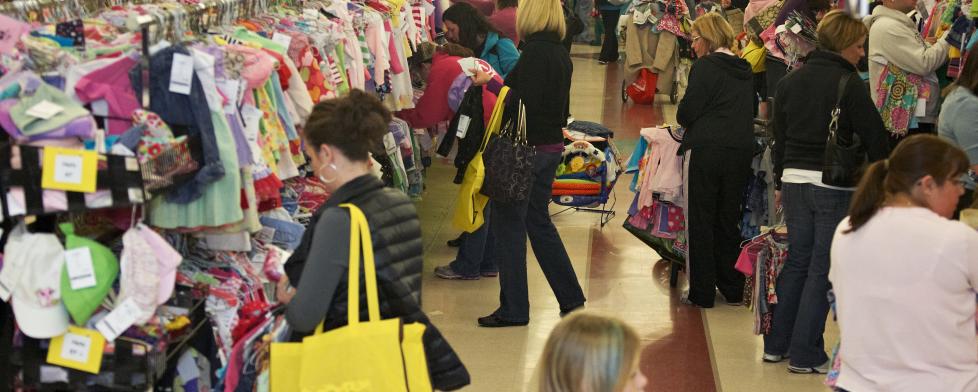 Man alive! The weekends always seem to pass so quickly. What's worse is finding out about an event after it has passed. So, with both in mind, we've put together a quick list of events and activities on the calendar for the coming weekend in Hendricks County, Indiana.
I, for one, look forward to this season every year. A time to slow down, clear-out, clean-up and await the changing season. What better way to prepare and enjoy it than with the talent and beautiful music of the Hendricks Symphonic Society?
What: Classical and sacred music concert presented by the Hendricks Symphony, directed by Benjamin G. Del Vecchio
When: 3-5 p.m., Sunday
Where: Calvary United Methodist Church, 575 W. Northfield Drive, Brownsburg
Cost: FREE
Parents and grandparents can browse more than 85,000 gently used children's items for sale at the Here We Grow Again spring consignment sale. Here We Grow Again has become a favorite event to stock up on clothes and toys for kids, and the selections and prices can't be beat. If you love shopping and saving, be sure to check it out.
What: Here We Grow Again Kids Consignment Sale
When: Thursday-Saturday
Where: Hendricks County 4-H Fairgrounds & Conference Complex, 1900 E. Main St., Danville
Cost: FREE
This one's for the mamas and their boys. So fun! Challenge your son(s) in Wii competitions and Nerf battles. Enjoy a pasta and pizza dinner. Flash your cheesiest grin in the photo booth and leave with a "just for the moms" take home gift. These are the days...enjoy them.
What: Mom and Son Super Hero Fun Glow Party
When: 4-6 p.m. Saturday
Where: Washington Township Park Pavilion, 115 S. County Road 575, Avon
Cost: $20 per mom/son couple - $5 for each additional mom or son
Dress in your best Leprechaun attire and celebrate St. Patty's Day as you run, or walk, through the town of Plainfield. All skill levels will enjoy this event with a half marathon, 5k or kid's Dash-a-Distance option. All athletes will receive a "No Luck Run" hoodie. Visit the website for all the details. All proceeds help fund a meal packing mission to end world hunger.
What: No Luck Run
When: 8:30 a.m. Sunday
Where: Starting point is the Stacked Pickle inside The Shops at Perry Crossing in Plainfield
Cost: $25+ 
This community event is organized by local riders - that won't let the cold temps keep them from enjoying the trails. Join them for their monthly ride on the beautiful trials in Plainfield. Great opportunity to meet others in the biking community and share strategies. This group gathers at the perfect location - grab a hot cup of Joe before the ride and/or enjoy a hot breakfast when you're done. 
What: Vandalia Trail Brisk Ride
When: 9-11 a.m. Saturday
Where: Behind the Biggby's Coffee and Metro Diner in the Meijer Parking Lot in Plainfield
Cost: FREE
Head over to the Events Calendar on the Visit Hendricks County website for more ways to enjoy our county and make the most of this weekend. It'll be gone before you know it.