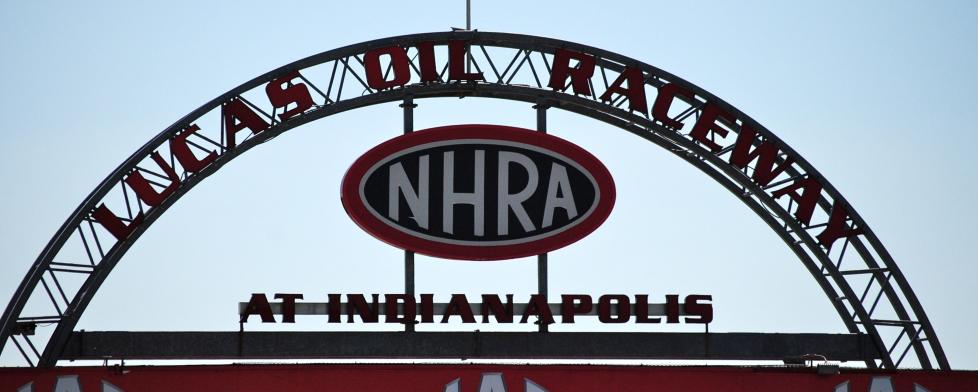 Looking for something to do over Spring Break? Hendricks County, Indiana, has some fun events lined up this weekend. Get the kids out in nature for a few hours, enjoy a high-class weekend of dancing and dining and get your motor running as the oval track season begins at Lucas Oil Raceway.
Let's check it out.
Day Camp at McCloud Nature Park
Kids ages 8-12: ever wonder what it was like on the frontier? Do you have what it takes to live on the frontier? Join Hendricks County Parks & Recreation naturalists on Thursday from 10 a.m. to 2 p.m. at McCloud Nature Park outside of North Salem for Spring Break Day Camp: Trackers and Trappers. Participants will learn exciting and challenging frontier skills such as animal tracking, pelt identification and crafting.
This four-hour day camp costs $25 a person. Day campers should bring a water bottle and a well-marked sack lunch and should wear closed-toed shoes and dress for the weather (which is looking great so far in the forecast!).
Advance registration is required by midnight on Tuesday, so make sure you click here to register!
Steppin' in Shades of Blue Elite Experience
Get those dancing shoes out of the closet and head to the Embassy Suites Hotel & Conference Center in Plainfield for the Steppin' in Shades of Blue Elite Experience this Friday through Sunday.
Steppin' in Shades of Blue, Inc., is a not-for-profit, community outreach organization creating healthy lifestyles through dance to address obesity, lack of exercise and unhealthy diets in low-income areas. Volunteers work with food pantries and local grocery stores to provide nutritional food donations within the communities. 
This weekend's Elite Experience annual event is a fundraiser toward these goals and promises attendees a weekend of sophistication, fine dining and plenty of dancing! Dancing instructors will be on-hand to provide lessons, there will be parties, dinners, a brunch and even a worship service.
For more information, including how to secure tickets to this event, click here.
CRA Cabin Fever at Lucas Oil Raceway
Race fans, the first oval race of the year at Lucas Oil Raceway in Brownsburg is this weekend! CRA Cabin Fever begins this Saturday with rotating open practices for street stocks, compacts, late model sportsman and modifieds from 1 to 5 p.m.
Then on Sunday, gates open at 10:30 a.m. with qualifications starting at 12:30 p.m. The race program begins at 2 p.m. with five features on the menu.
Tickets are $20 per person, with kids ages 11 and under getting in for free. One-day pit passes are $35, and two-day passes are $50. Kids 12 years of age and older may purchase pit passes.
To see the entire schedule of events, click here.
More Spring Break Ideas
Looking for more ideas on how to spend Spring Break with us here in Hendricks County? Josh Duke suggested several good options in a recent blog post. And as always, keep an eye on the Visit Hendricks County Events Calendar for more ideas.
Hope to see you this weekend!