Uh oh!
Guess what day it is
! Guess what day it is! Huh? Anybody? It's Hump Day! Whoo whoo! We're on the home stretch to the weekend, and if you're already making your weekend plans, look no further than
Hendricks County
. Let's see what's going on around Hendricks County from May 16-18:
Are you feeling jazzy: Then get over to The Palms in Plainfield on Friday evening for JAZZ at the Palms, featuring Pavel and Direct Contact. Chicago Music Awards nominee Pavel teams up with Henry Mancini's bass player and 2013 Indy Jazz Hall of Fame inductee Steve Dokken and Latin American Music specialists Raul Padro and Andre Artist to form an incredible and super entertaining Latin jazz group. Tickets are $15 a piece with the doors opening at 6 p.m., a free reception and cash bar from 7 to 8 p.m. and the concert beginning at 8 p.m.
Race fans: Lucas Oil Raceway in Brownsburg is the place to be this weekend if you're looking to whet your whistle before the Visit Hendricks County Night Before the 500 and the Indianapolis 500 next weekend. On the straight track is No Hatin' Drag Racing's first event of the season with drag racing starting at 9 a.m. on Saturday and running all the way through midnight. Then on the oval track, the USAC Silver Crown cars will be duking it out in the USAC Hall of Fame Classic. Gates open at 5 p.m. For more information about both events, click here.
How about getting some exercise and enjoying the scenic countryside at the same time on Saturday? Then you'll be interested in Danville Parks & Recreation's 4th Annual Pedal for Parks, a family-friendly bike ride that will take you past five parks in Morgan and Hendricks counties (register by Friday, though!). Or perhaps the Community Safety Awareness 5K Run/Walk at Hummel Park in Plainfield is something you'd enjoy.
And that's about it. Can't think of another thing that's going on in Hendricks County this weekend. Wait a second. My editor is screaming something at me. Something about Mayberry........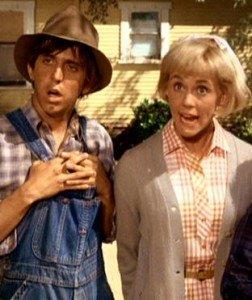 Oh yes! The
Mayberry in the Midwest Festival
! This inaugural celebration of everything Mayberry and Andy Griffith will take place on Saturday and Sunday on the historic Courthouse Square in
Danville
. What better place to hold this festival than in Danville, which so
closely resembles Mayberry
? There is an insane amount of fun family-friendly stuff going on at Mayberry in the Midwest, so you'll want to
click here
for the schedule and then make sure you're on the Square by 7 a.m. on Saturday to get your belly full of pancakes before all the live music, contests, shows, games and other events kick off.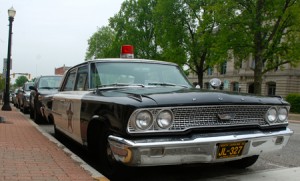 This is going to be a really cool festival, so you'll definitely want to check it out this weekend. Danville knows how to throw a festival, and when it comes to good old-fashioned family-friendly wholesomeness, it's hard to beat a festival that celebrates
The Andy Griffith Show
. These aren't the only things going on in Hendricks County over the weekend, though. You'll definitely want to check out
our Events Calendar
to discover everything else that's going on. Visit Hendricks County this weekend! It'll make you happier than a camel on Wednesday. Hump DAAAYYYY!