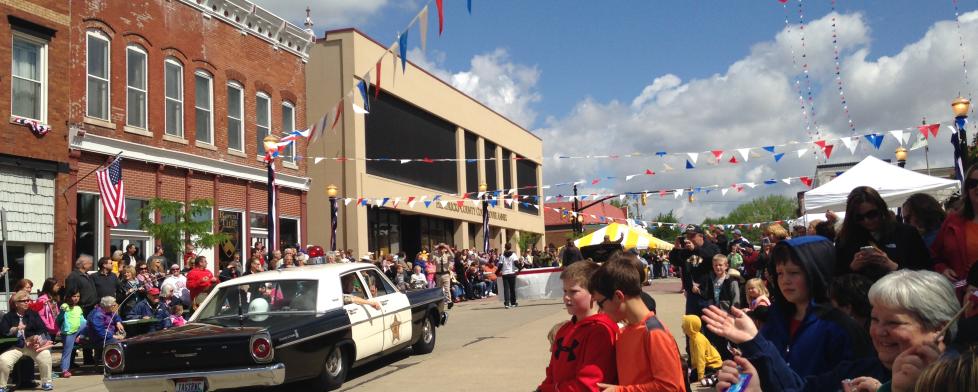 Spring is in full swing, and the Primer has you covered with a full list of fun and unique events in Hendricks County, Indiana.
So, let's get to some of my favorites:
The fifth annual, Andy Griffith Show-themed Mayberry in the Midwest Festival will take place this weekend in Danville on the Historic Hendricks County Courthouse Square. This event runs from 11 a.m. to 5 p.m. both Saturday and Sunday, offering free family fun within two blocks of the square. 
Comedy acts by tribute artists representing characters from the show, appearances from original cast members, contests, free musical acts, free Opie's World Kids Zone, arts & crafts vendors and the annual parade at 11 a.m. Saturday will usher visitors back to simpler times.
For a schedule of events, follow Mayberry in the Midwest on Facebook or go to the Mayberry in the Midwest website. This entire weekend always provides a full flavor of local talent and tastes. 
Want a small sample of the weekend beforehand? Plan for the Mayberry in the Midwest Meet & Greet dinner at 6 p.m. Friday at the Hendricks County 4-H Fairgrounds and Conference Complex. Dinner will be catered by the Mayberry Cafe. Because it is one of the few ticketed events of the weekend, seating is limited so get your tickets now by clicking here!
On Friday, Danville's own country recording artist Sonny Thurnall will perform with the Danville Community High School band for a fundraiser to support the band. Half of all proceeds will fund sound equipment updates and new instruments.
Attendees will also want to stick around for a Meet and Greet after the concert and participate in a canned food drive.
This event will take place at the Danville Community High School gymnasium from 7 to 9:30 p.m. on Friday. Tickets are $15 to $25 for adults and $8 to $12 for children and students.
Calling all muggles for a Harry Potter Night at uPaint Pottery Studio in Plainfield!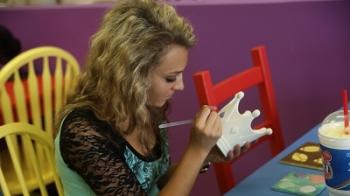 Two events -- one for children and the other for adults -- will occur from 6 to 9 p.m. on Friday. The event for children (ages 5 to 15) will be in the studio's party room. Activities will include painting a castle mug and making a clay wand and slime while having pizza and snacks.
All other Harry Potter fans can create various other magical projects. No reservations needed; first come first served. Snacks and beverages will be provided, and costumes are encouraged. 
The cost is the price of the pottery plus an $8 studio fee per painter. Extra fees apply for pizza.
Engage your whimsical side by attending the opening of the Hendricks County Enchanted Fairy Trail at the Brownsburg Public Library from 10:30 to 11:30 a.m. Saturday.
Hear a story, create a personal fairy wand and watch the ribbon cutting for the library's fairy house and fairy mailbox. Registration is required. Call the library at (317) 852-3167, ext. 2.
Who doesn't love a day designed to create fun memories for your family?
Come out to Camp Camby, 10740 E. County Road 700 South in Camby, Indiana, for games, bounce house, food, live music, local vendors and entertainment for all ages. The fun will last from 11 a.m. to 10 p.m. on Saturday.
As always, for a full list of events and happenings, visit our Events Calendar. So, get out there and make it a great weekend!