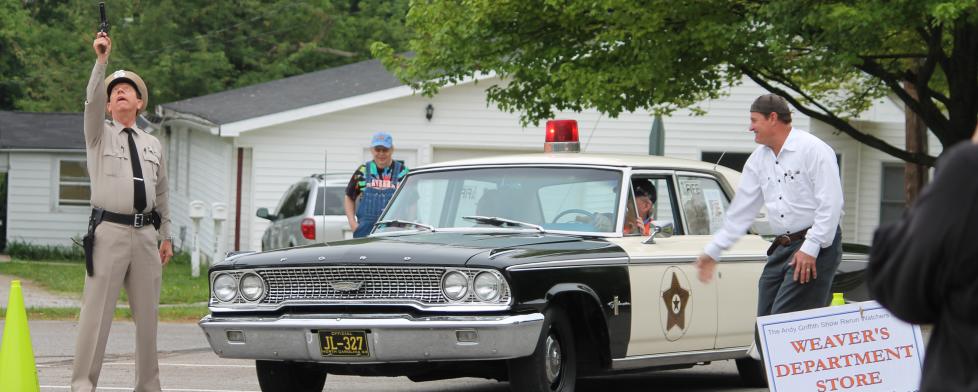 This weekend hosts one of Hendricks County's most popular events: Mayberry in the Midwest. There are also some great outdoor nature opportunities and a cycling event. So, let's get to it!
Mayberry in the Midwest
This event has something unique happening Friday, Saturday and Sunday. The Andy Griffith Show is the basis for this festival that boasts good old-fashioned fun including tons of family activities, crazy hijinks from Tribute Artists and musical talent to add to the atmosphere.
You can check out the full schedule here and also read some previous blogs with more details on family events, celebrity basketball game and Mayberry After Dark.
Explore Indiana Nature
Hendricks County Parks and Recreation is hosting two programs this weekend to help you explore the outdoors. First is Camping Basics at 11 a.m. Saturday at Sodalis Nature Park in Plainfield. Park naturalists will present some basic camping equipment needed to get you started with tent camping. You can also bring your questions for these camping enthusiasts to help you. 
Next up is Orienteering at 2 p.m. Saturday at McCloud Nature Park in North Salem. If you pay close attention, you should never get lost again with the help of a compass or map. After a presentation by park naturalists, you'll test your navigational skills at one of the most natural parks in our county! 
Pedal for Parks
If you love cycling, I highly recommend the 6th Annual Pedal for Parks event, which is a bike ride through Hendricks and Morgan counties. This Danville Parks and Recreation event is a great way to take in the rural landscape of these two great counties.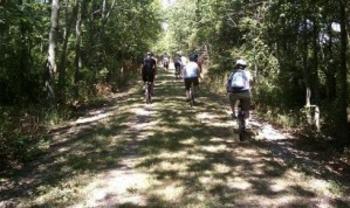 Pedal for Parks organizers have four routes which cater to every level of rider taking participants through five different parks. The event starts and ends in Danville.
Registration is required and there is a fee per rider. Participants can register as a single rider or a family can register together. For more information or to register, click here.
You can check out other things to do anytime by using the Visit Hendricks County Events Calendar.
Have a great weekend!