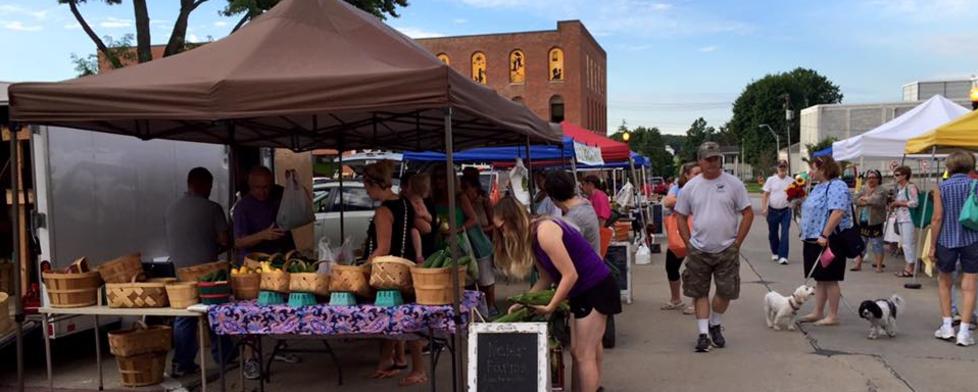 It's been a beautiful month of May in Hendricks County, and the summer promises even more lovely weather and exciting events. If you're making plans for this weekend, I highly recommend checking out these local happenings. There's something for everyone this weekend in Hendricks County!
Live Music on the Deck
The summer music series at The Coachman in Plainfield starts this weekend with a performance from American Cheese. Sit outside and enjoy delicious food, drinks and fantastic music. It's one of the best ways to spend a beautiful summer evening! 
Shine On
This original musical Shine On, presented by the Biz Academy of Musical Theatre, explores the life of Indiana native Ryan White. White contracted the AIDS virus through a blood transfusion and struggled to find acceptance in his small community at a time when little was known about this devastating illness. The production runs Friday through Sunday at Harmony Baptist Church in Avon. 
Danville Farmers Market
The Danville Farmers Market opens for the season this Saturday on the Courthouse Square. Come out from 8 a.m. to noon and browse the huge selection of local produce, meats and other products. The farmers market is located on Jefferson Street on the west side of the historic Hendricks County Courthouse Square.
Dig it! Archaeology
Kids can get their hands dirty and be archaeologists for a day during this special program at McCloud Nature Park. They'll learn all about the kinds of artifacts you can find here in Central Indiana, and will be able to do their own digging at a special excavating site. This free program happens at 1 p.m. Saturday and is open to kids of all ages who aren't afraid to get a little dirty!
Looking for even more fun this weekend? Be sure to check out our Events Calendar for a full selection of local offerings, and follow our Insider Blog for tips and tricks on making the most of your time in Hendricks County.