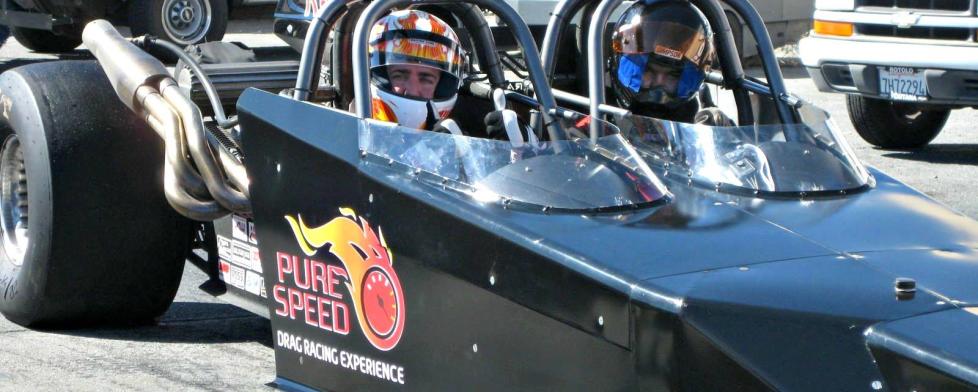 We're already looking ahead to the weekend, and Hendricks County, Indiana, has a lot going on! Come on over to our neck of the woods and enjoy a summer kickoff festival, some live music, some local wine, a bicycle ride, an adrenaline-pumping trip down a drag strip and a walk down a secret fairy trail!
Let's see what's going on in Hendricks County this weekend:
School's out! Celebrate the beginning of summer break by heading to the Friday Fest Summer Kickoff Concert and Festival at Brownsburg Town Hall on Friday from 4 to 8 p.m. The family-friendly festival will offer action-packed carnival games, an inflatables playground, a bungee jump trampoline, a henna artist, yard games, jumbo trike racing, the Brownsburg DECA dunk tank, food trucks and a live concert. 
Dinner won't be a problem for the family because the food trucks include Brozinni's Pizzeria, Chomp'z Truck, The Ice Barn, BoxBurger and Lazy J's Kettle Corn; so there's sure to be something available to satisfy everyone's hunger. 
Live music will be provided by Audiodacity, Carmichael and DJ Fly Ty.
Best of all, this evening of fun is free to attend! For more information, follow the Facebook event by clicking here.
Had a rough week? "Wine" down on Friday night from 6 to 9 p.m. at Chateau Thomas Winery in Plainfield with some live music provided by Mesa Rain.
Mesa Rain is an Austin-Texas-style band, playing southwestern rock, country, jazz and blues all in the same night and seasoning it with their style. You will also hear some great original Americana!
Friday Night Wine Down is a regular event at Chateau Thomas, providing free admission to a relaxing evening of live music and, of course, their delicious wine available for purchase while you let the stresses of the week fade away.
For more information, follow the Facebook event by clicking here.
If you like to go fast, you must try the Pure Speed Drag Racing Experience at Lucas Oil Raceway in Brownsburg on Saturday between 8 a.m. and 5 p.m. It is sooo much fun!
I did a two-seat dragster ride with Pure Speed Drag Racing Experience a few years ago, and I'll never forget it. I wore a driving suit, helmet, gloves -- the whole nine yards. Then I climbed into the two-seater, where I was strapped in by professionals and taken down the Lucas Oil Raceway drag strip at speeds that topped 140 mph!
Not only did I experience the speed, but also the power of the race car vibrating through my entire body. It's something that any race fan needs to experience first-hand!
Want a glimpse at my experience? Click here to watch a video of it!
You can ride along in a dragster like I did, or you can fly down the strip as a passenger in a Camaro at over 100 mph, or you can even drive a dragster! To learn more about all of the options and pricing, click here.
Bicyclists, you'll be interested in the B&O Bicycle Tour sponsored by Hendricks Regional Health that takes place on Saturday from 8:30 a.m. to 3 p.m., beginning at Lucas Oil Raceway in Brownsburg.
The B&O Bicycle Tour is a ride for both families and experienced riders with routes of 10, 25, 45 and 65 miles. The ride starts on the world famous Lucas Oil Raceway drag strip and travels along the B&O Trail, passing the murals in the Ronald Reagan Parkway tunnel and the beautiful bridge over White Lick Creek. The longer routes meander through beautiful farmlands. There is a fun SAG stop with refreshments and live music in Maplewood, and at the end, you will enjoy a great BBQ lunch with live music.
The B&O Bicycle Tour costs $25 per rider, and all proceeds benefit the B&O Trail.
To learn more, including how to register, click here.
Laurels and Flower Crowns
Did you enjoy the Central Indiana Enchanted Fairy Festival recently? Then you'll be interested in the Laurels and Flower Crowns program that Hendricks County Parks & Recreation is offering at McCloud Nature Park outside of North Salem on Sunday at 2 p.m.
If you need a geranium on that cranium, park naturalists are crafting crowns that are perfect for pixies, sprites and any mortals looking to accent their noggins with floral flair. Make a leafy laurel or flowery tiara -- your choice! -- and wear it on an optional hike along a secret fairy trail.
This program costs $5 per crown, and advance registration is required by midnight on Friday, so be sure to click here to get registered before the program fills up!
We look forward to seeing you this weekend in Hendricks County!