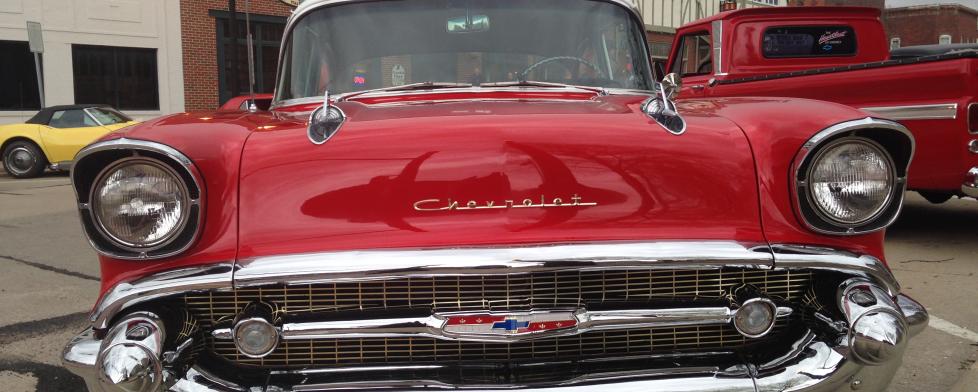 May in Indiana means beautiful weather and lots of great events for the whole family to enjoy. This weekend is no exception. There are all kinds of fun things happening all over Hendricks County this weekend; here are just a few that I highly recommend checking out: 
First Friday Cruise-In at the Danville Courthouse Square
It's the first First Friday Cruise-In of the year! Come out to the historic Hendricks County Courthouse Square in Downtown Danville and enjoy some gorgeous classic cars. You can also shop at local businesses and grab a bite to eat at one of the tasty local restaurants located around the square. The fun starts at 5 p.m.
Hendricks Symphony Presents The Pirates of Penzance
The Hendricks Symphony and Chorus are performing the hilarious Gilbert and Sullivan Operetta The Pirates of Penzance on Friday and Sunday at Avon Middle School North. This show is full of great music and big laughs, and it's something the whole family can enjoy. It's one of my favorite musicals, and I highly recommend checking it out!
Northwest Community Park Grand Opening
Editor's Note: Due to all the rain and flooding, the grand opening for Northwest Community Park has been postponed to June 3.
Come out to Brownsburg on Saturday or Sunday and celebrate the Grand Opening of Northwest Community Park! The park features a mile-long walking trail, a fishing pond, a vegetable garden and much more! The grand opening celebration will have food trucks, a disc golf tournament, a family scavenger hunt and other fun family activities. It's the perfect way to enjoy spring in Hendricks County. 
Mother's Day Out Shopping Event
If a day of shopping is your idea of fun, you won't want to miss the Mother's Day Out Shopping Event, happening this Saturday at the Avon Wedding Barn. There will be a wide variety of vendors with their wares on display, plus massages, nail stations, a cooking demonstration and a style show. Grab your mom or a girlfriend and enjoy the day! 
For more great ideas on what to do this weekend, make sure you're following our Insider Blog and Events Calendar. Whatever you do this weekend, be sure to enjoy the beauty and fun of May in Hendricks County!