This weekend, it's all about mom. What she wants to do, where she wants to go and none of it involves her
fixing
anything … and, hey, that's as it should be for all they do for us, right? But, ahead of serving up breakfast in bed to mom on Sunday, we have a whole host of Hendricks County activities and events in this weekend's
Primer
. And, while it's true that much of what you'll be doing is also perfect for the whole family, there are more than a few things to see, do, shop and enjoy that you'll hear mom saying that she's headed out the door and that you're in charge of the kids.
ArtsGo!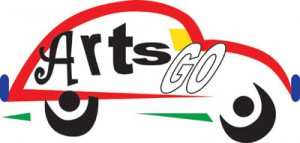 The first stop (…or I should say the first seven stops) is this year's ArtsGo! festival. Hosted by the Hendricks County Arts Council, this annual – and very popular event – spans across seven locations throughout the county. From 10 a.m.-5 p.m. Saturday, artists from throughout Hendricks County come together to share a canvas on which their collective talents are displayed for all to see, admire and bring home to cherish. The event is free and open to the public. For much more information, read Angela's preview by clicking
here
.
Geranium Festival
Another event that not unlike Spring will be in full bloom this weekend is the Geranium Festival from 8 a.m.-1 p.m. on Saturday at the historic Courthouse Square in Danville. The festival is also the kick off to the Farmers Market season in Hendricks County as well as a new addition, the
Handmade Market
. I'll likely be heading there myself to do a little shopping, knowing that a purchase of some new rose bushes or something for my wife's garden tops about anything I could have delivered.
Mother's Day Buffet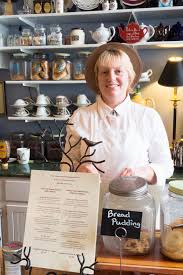 And, if you're going to be on the Square, you may want to plan ahead and stick with the theme of treating mom and visit Court House Grounds for their Old English Mother's Day Tea Buffet. The delicious English-style buffet will be served from 2-5 p.m. on Saturday and Sunday and will be hosted by Tina's Traditional Old English Kitchen. Among the items featured: Finger sandwiches, ham, lettuce and chutney rolls, coronation chicken salad, fruit platter, English cheese platter, sausage rolls, pork pie slices, a range of preserves and chutneys, along with British English Trifle served in individual glass cups. There will also be scones, clotted cream and preserves, Victoria sandwich cake and coffee walnut cake. The aptly-named chicken salad is a bit of a royal delight, having first been served at the Coronation of Queen Elizabeth II in 1953.  For more information, contact Tina Jesson at (317) 858-4345 or via e-mail at: tina.jesson@gmail.com. As always, for even more information about what's going this weekend or anytime in
Hendricks County
, be sure to check out our
Events Calendar
. Happy Mother's Day!